In an era defined by technological advancements and the ever-evolving demands of the modern workforce, education has undergone a profound transformation. The pursuit of a Master of Business Administration (MBA) has long been associated with rigid class schedules and geographical constraints. However, with the advent of online education, the landscape of MBA programs has evolved significantly.
Online MBA programs have emerged as a flexible and accessible alternative to the traditional in-person learning experience. Pursuing an MBA online offers a myriad of advantages that cater to the needs and aspirations of a diverse student body.
Let's go through the benefits of an online MBA programme over traditional modes of learning.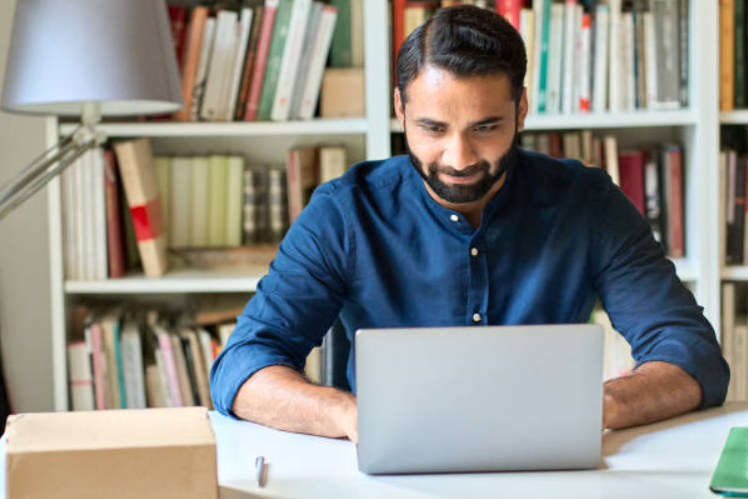 Flexibility
One of the most prominent advantages of online MBA programs is the flexibility they provide. Traditional in-person MBA programs require students to adhere to a fixed schedule, attending classes at specific times and often necessitating relocation. On the contrary, online MBA programs grant students the freedom to set their schedules, allowing them to balance their studies with work, family, and personal commitments.
This flexibility is particularly beneficial for working professionals seeking to advance their careers without the need for a career hiatus. It permits them to study when it is most convenient, whether early in the morning, late at night, or during weekends, ensuring that the MBA program accommodates their lifestyle rather than the other way around.
Accessibility
Online MBA programs transcend geographical barriers, making education accessible to a global audience. With traditional in-person programs, aspiring students are often constrained by the proximity of the institutions they wish to attend. Relocating for the sake of education can be a significant challenge, especially for those with established careers or families.
Online MBA programs erase these limitations. Students can enroll in prestigious institutions from across the world, gaining access to a diverse array of programs, faculty, and resources. This not only broadens their educational experience but also fosters a global perspective, a valuable asset in today's interconnected business world.
Cost Savings
Traditional in-person MBA programs can be financially burdensome. The costs associated with tuition, campus housing, commuting, and textbooks can quickly add up. Online MBA programs, however, tend to be more cost-effective. Tuition fees are often lower, and students can avoid many of the additional expenses incurred with in-person learning.
Moreover, online MBA students save on commuting costs, housing, and dining expenses. This financial relief is particularly appealing for students seeking to earn an advanced degree without accumulating significant debt.
Personalized Learning Experience
Online MBA programs typically offer a more personalized learning experience. Students have the freedom to review course materials at their own pace, ask questions, and seek clarification from instructors as needed. This one-on-one interaction can enhance the learning process and provide students with a deeper understanding of the subject matter.
Whether you are a working professional or someone who values the convenience of remote learning, an online MBA program could be your gateway to personal and professional success. Enroll in an online MBA programme today!