Urinary incontinence is a prevalent and often under-discussed medical condition that affects millions of people worldwide. It refers to the involuntary leakage of urine, leading to social embarrassment and a diminished quality of life for those afflicted. While the condition can be distressing, it's essential to recognize that help is available, and effective treatments can significantly improve the lives of those experiencing urinary voiding. This article aims to shed light on the various types of urinary incontinence, their causes, and potential treatment options to empower individuals to seek appropriate care and support.
What is Urinary Incontinence?
Urinary incontinence is a medical condition characterized by the accidental leakage of urine from the bladder. It can range in severity, from occasional leaks during physical activities to a complete loss of bladder control. This condition affects people of all ages, but it is more prevalent among the elderly, particularly in women.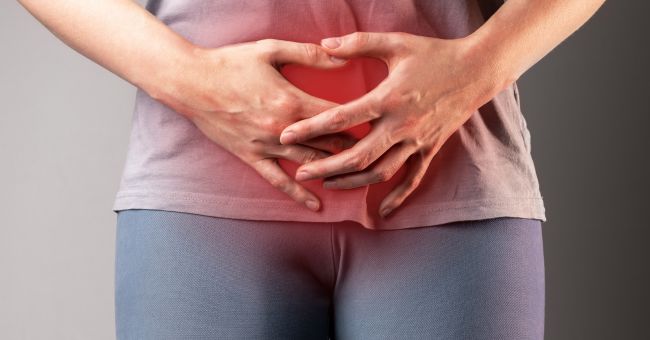 6 Types of Urinary Incontinence
There are several types of urinary incontinence, each with distinct causes and symptoms. Understanding the types is crucial for accurate diagnosis and effective management:
1. Stress Urinary incontinence (SUI)
Stress urinary incontinence occurs when pressure is exerted on the bladder during activities such as sneezing, laughing, coughing, lifting heavy objects, or exercising. This pressure exceeds the bladder's ability to hold urine, resulting in leakage. SUI is commonly seen in women, especially after childbirth or menopause, and in men who have undergone prostate surgery.
2. Urge Urinary incontinence (UUI)
Urge urinary incontinence, also known as "overactive bladder," is characterized by a sudden, intense urge to urinate, followed by involuntary leakage. Individuals with UUI often struggle to reach the bathroom in time, leading to accidents. This condition can be caused by neurological disorders, urinary tract infections, or bladder muscle dysfunction.
3. Overflow Incontinence
Overflow incontinence occurs when the bladder doesn't empty during urination, leading to constant dribbling or leakage. It is commonly associated with conditions that obstruct urine flow, such as an enlarged prostate in men or urinary stones.
4. Functional incontinence
Functional incontinence is not directly related to bladder dysfunction but rather occurs due to physical or cognitive impairments that hinder a person's ability to reach the bathroom in time. This type is in elderly individuals with mobility issues or cognitive disorders.
5. Mixed incontinence
Mixed incontinence refers to a combination of two or more types of urinary voiding, commonly stress and urge incontinence. Individuals with mixed incontinence experience both leakage during physical activities and an urgent need to urinate.
6. Reflex incontinence
Reflex incontinence is caused by a lack of communication between the brain and the bladder due to a neurological condition or injury. This results in involuntary voiding of the bladder without any warning or sensation of needing to urinate.
Causes of Urinary Voiding
Understanding the underlying causes of urinary incontinence is crucial for devising an appropriate treatment plan. Some common factors contributing to this condition include:
Weakening of the pelvic floor muscles, often caused by childbirth, can lead to stress urinary excess.
Bladder muscle overactivity:
Overactive bladder muscles can cause an uncontrollable urge to urinate, leading to urge urinary incontinency.
Conditions affecting the nervous system, such as multiple sclerosis or spinal cord injuries, can disrupt bladder control.
Menopause-related hormonal changes can contribute to urinary excess in women.
Enlarged prostate or prostate surgery can cause urinary voiding problems in men.
Treatment Options
The good news is that the urinary leakage problem is treatable, and several management options are available based on the type and severity of the condition.
These include bladder training, where scheduled bathroom visits can help improve bladder control.
Also known as Kegel exercises, they strengthen the pelvic floor muscles and are particularly helpful for SUI.
Certain medications can relax the bladder or reduce its overactivity to manage UUI.
In severe cases, surgical procedures are recommended to cure.
Conclusion!!
Urinary incontinence can significantly impact an individual's daily life, but it is essential to remember that it is a treatable condition. Seeking medical advice is crucial if one experiences symptoms of urinary excess. By understanding the types, causes, and treatment options available, individuals can take an active role in managing this condition and regaining control over their lives. With the right approach and support, those affected by urinary problems can enjoy an improved quality of life and renewed confidence.
Frequently Asked Question
1. I have light bladder leaks only at night. What can I do about it?
For light bladder leaks at night:
Limit evening fluid intake.
Empty the bladder before bed.
Use protective bedding.
Do Kegel exercises.
Avoid bladder irritants.
Consult a healthcare professional.
2. Would kegels for men help with impotence?
Kegels alone might not be a complete solution for all cases of ED, as there can be various underlying causes. It's essential for men experiencing impotence to consult a healthcare professional to determine the best treatment plan, which may include Kegels along with other interventions or therapies.
3. How common is urinary incontinence?
Urinary incontinence is a common condition, affecting approximately 25% to 45% of women and 15% to 30% of men at some point in their lives. It is more prevalent in women, especially during and after pregnancy, as well as during menopause.
4. What exercises can I do to strengthen my overactive bladder?
To strengthen an overactive bladder, do Kegel exercises by contracting and relaxing pelvic floor muscles 10-15 times, 3-4 times a day. Consult a healthcare professional for guidance.