As a business, you can create a discovery experience for potential customers with Instagram Shopping. When customers view your product posts on Instagram, they can tap on the products to learn more about them. They can then tap the "Shop Now" button to visit your website and make a purchase.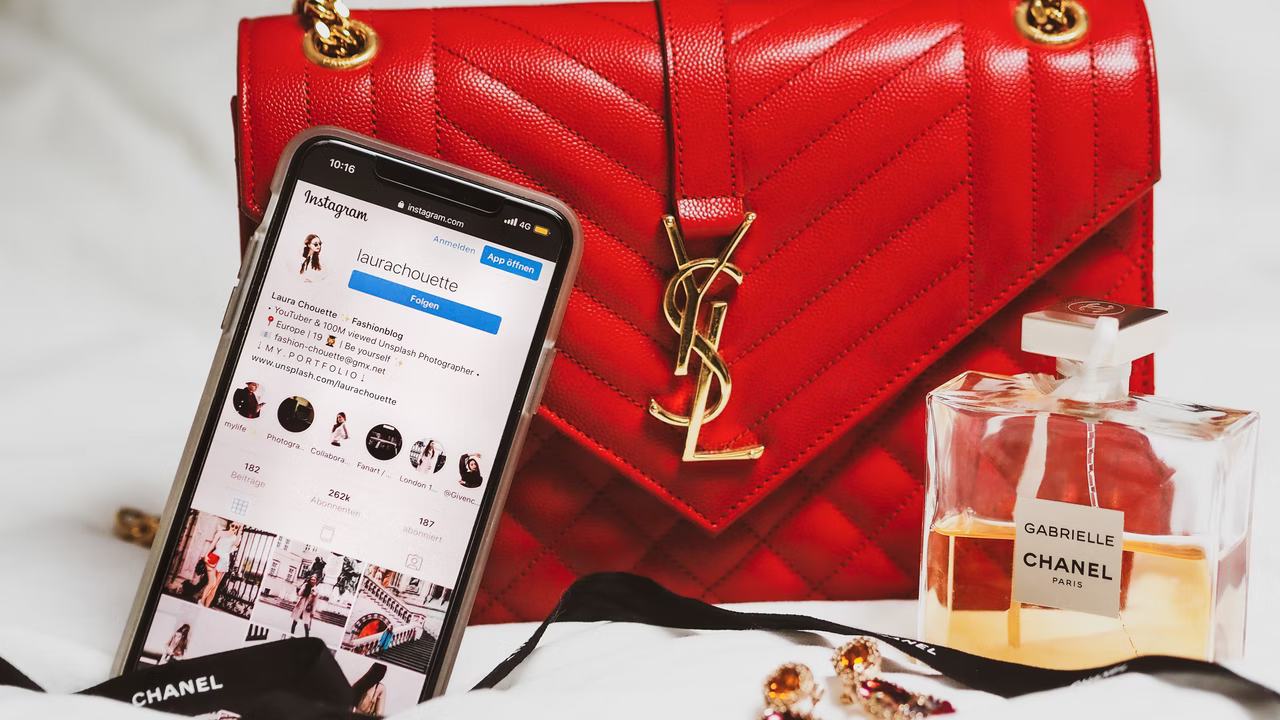 You can also add product stickers to your Instagram Stories. When viewers tap on the sticker, they'll see more details about the product, such as the price and where they can buy it. They can then tap the "Shop Now" button to visit your website and make a purchase.
How would you like to consume the article?
Social networks are developing into shopping malls. A shift has been observed on the platforms for some time: Facebook and Instagram no longer only offer a rich source of inspiration and entertainment, but increasingly also serve to sell relevant products.
For several years now, companies of all sizes and in all sectors have had the opportunity to sell their products via influencers or integrated shops and marketplaces: They can link the products to their product catalog on the platform in corresponding posts and from there forward potential buyers directly to their online store.
The pandemic has enormously accelerated the digital transformation. According to current forecasts, social commerce will experience annual growth of 30 percent from 2021 to 2025. Since 2020, Facebook has been providing new functions that are intended to make shopping even easier.
A major hurdle currently still exists when making payments (known as "check-out"): so far, only American customers can complete the purchase on Facebook and Instagram. However, Meta is striving for an all-in-one solution worldwide: It should soon also be possible outside the USA to accompany the customer journey completely within the respective app, from inspiration to customer communication and payment processing.
Benefits of Instagram Shopping
Instagram's shopping functions have enormous potential, because users spend more time on social networks, especially in times of contact restrictions. With the right strategy, you can reach your target group at the right moment with the right offer, where they are.
The key here is to seize the moment! You can encourage users to browse your Instagram shop and then buy products on your website. In this context, the concept of discovery commerce (roughly translated: shopping through discovery) is becoming increasingly important. In concrete terms, this means: Your products find the customers who suit them, not the other way around.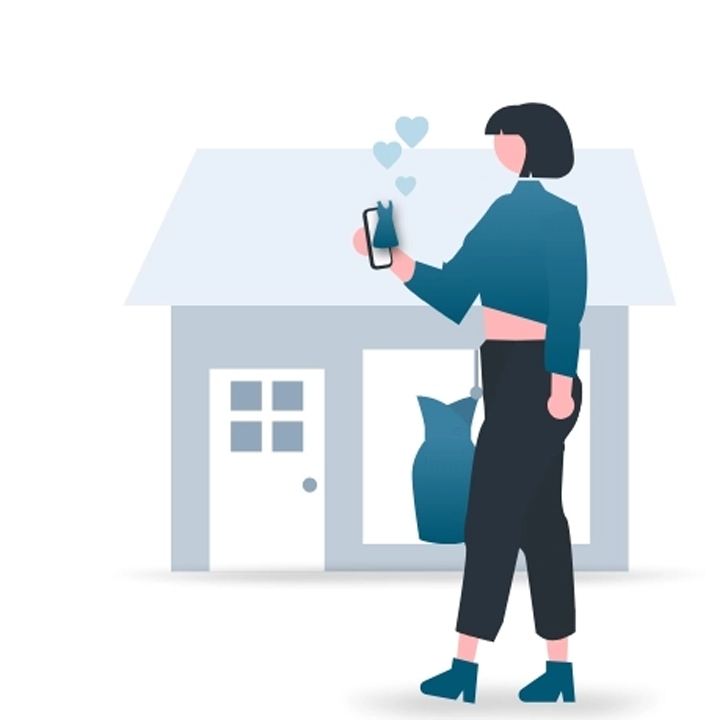 Instagram Shopping includes all the features that provide an interactive shopping experience and make it easier for users to discover and buy your products on Instagram. This has the following advantages:
Precise targeting of potential buyers
The comprehensive data about the preferences and interests of Instagram users provides an excellent basis for precise targeting of your target group. Based on this information and the activities on the platform, machine learning systems predict the users' wishes.
They ensure that they are automatically shown exactly the pictures and videos that are most likely to be of interest to them. By individually addressing potential customers, your message actually reaches the desired addressee. In this way, you are able to generate demand for your products instead of just satisfying them.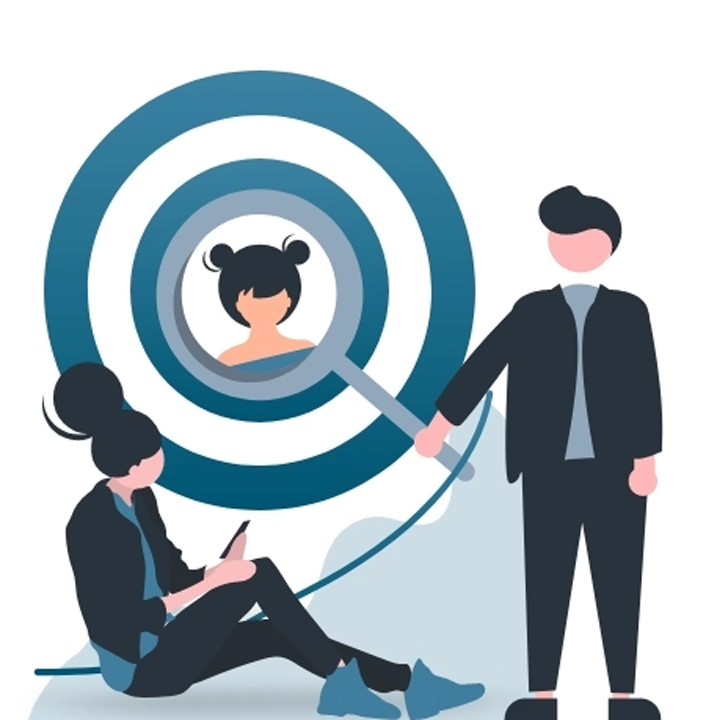 The appropriate content for all stages of the customer journey
Another advantage of using Instagram Shopping: The entire customer journey from awareness to conversion runs on a single platform.
You can offer your target group the right content and product suggestions at every stage of the purchase process via native posts and ads, which are authentically integrated into the personal feed of the user. In this way, you ensure that she can continuously build trust in your brand.
Reduced purchase barrier for more sales
You also have the option of tagging your products in feed or story posts and directing users to your Instagram shop. Here you can tell the story of your brand and provide more information about your offers.
Users can browse your offer and save products. If they decide to make a purchase, they go directly to your online shop via a link. Potential customers can therefore go from discovering to purchasing your products almost seamlessly.
This promises a higher conversion rate and increased sales. In the year that Instagram Shops was launched, an Ipsos survey showed that 83 percent of Instagram users worldwide had already discovered new products on the platform and even 87 percent made purchases there. That means almost nine out of ten discoveries result in a purchase.
Features of Instagram Shopping
After activating Instagram Shopping, it is possible to create an Instagram shop and use so-called shopping tags in your photo and video posts.
Instagram shop with collections and product detail pages
In your Instagram shop, you can create so-called collections and group your products thematically – for example into new products, gift ideas, trends, or similar.
In any case, you have to name and maintain the collections manually so that shopping becomes a discovery experience for Instagram users: They should be encouraged to browse through your range.
You create product detail pages in the collection. These are landing pages within Instagram on which you can provide your customers with more information and additional photos about each product.
This page will also show any posts that tagged that product on Instagram, as well as related products. In addition, everyone can share articles that interest them with other users or save them on their personal wish list. From the product detail page, users can go to your store and buy the product.
You can personalize your Instagram shop according to your corporate design. In addition, it is free to use. Only when the sale is possible directly in the app will sales fees be incurred.
Tip: As a rule, internet users land on some page of your website: a blog article, your offer, or your home page. If you like what you can see and read there, stay on the page and click your way further. In many cases, one of the next clicks will lead to your about-me text. They want to know who they are dealing with and who the person behind this interesting blog article or offer is. When they finally get to the about me page, this text about yourself can do a lot for you.
Instagram Shopping Tags to tag your products
In order to make users aware of your products via organic posts in the feed or in the stories, you can use so-called shopping tags via the "Tag products" function.
This means that you attach a small box with the name and price of the products from your catalog that appear in the respective post. In a post that contains product tags, a small shopping bag icon will appear in the lower-left corner of the image.
You can tag up to five articles per photo or video post, and up to 20 articles in a carousel post. You can only place one shopping tag in a story post, but several in your reels. In general, it is also possible to add product markings to older posts afterward and thus create shoppable content.
The shopping tags show users exactly which products you have for sale. If you click on the product tags, you will be taken to the product detail page in your Instagram shop's catalog. In this way, you can draw the attention of potential customers to your Instagram shop.
In addition, a post containing tagged products will also be featured in the Shop tab in the Explore section of Instagram. The posts that appear there are personalized and contain product recommendations based on the interests and interactions of the respective user. Potential customers can also use the Shop tab to get to know your brand and discover your catalog.
Instagram live shopping for selling in real-time
One feature to keep in mind is Instagram Live Shopping. As soon as the checkout is available directly in the app for the market, you can present products from your catalog with a picture, name, and price in the lower part of a live stream video.
Users can get more information about the product, save it or buy it without leaving the live stream.
With live shopping, you can demonstrate the use of your products and thus create a shopping experience connected with entertainment, inspiration, and information for potential customers. Consider whether it is worth asking industry-relevant influencers for this type of product presentation.
Maximum reach with Instagram Shopping Ads
To get the most out of Instagram Shopping, you can run ads from Facebook Ads Manager or from your Instagram Shop. In Ads Manager, you can choose between brand awareness, reach, traffic, engagement, and conversions marketing goals. In the campaign settings, you set a budget, as usual, determine placement and a schedule for the display of your ad and create a target group.
As on Facebook, you have the opportunity to create shopping lookalike audiences and thus reach users who have similar interests as your existing customers. With targeted advertising campaigns you win new customers.
You can also use Shopping Custom Audiences and retarget users with a high purchase intention (such as those who have already interacted with your posts) via various ad formats. There are two options here: You can use ads to push existing shopping posts, i.e. all posts in which tags are stored. These ads appear in feed and stories like the original posts and are hardly perceived as advertisements. They also benefit from the interactions that have already taken place with the original post.
Big advantage:
With these ads, you can reach a larger audience with the same content because while your post is only presented to your followers, your ad is played out to the target group you have selected. The integrated shopping tags direct interested parties to the product detail page in your Instagram shop.
In addition, you can use all Instagram advertising formats and design your own advertisements. Carousel ads and collection ads are particularly useful here, as they are based on a data feed from your product catalog.
However, you can also use a single image or video for a photo ad or for a video ad. You direct users to the product detail page via the target URL stored in the ad image or a corresponding call-to-action button.
In addition to advertising in the feed and in the stories, you can also place ads in the Instagram Shop tab. For this, however, at least the Instagram feed must be selected as an additional placement in the ad manager. There is also the option of advertising a single product from your Instagram shop in the shop tab. The selected product images or videos are then labeled "Sponsored" to identify them as advertisements.
Another advertising option for the Shop Tab is ads in the form of tiles that appear on the Shop Tab home page. These ads are also linked to the product detail page of the advertised item, which in turn leads to your online shop. You can use advertising in the shop tab to reach users who are already interested in buying. So you are addressing your target group at the very moment when a conversion is very likely.
Related: 20 Awesome Facebook And Instagram Ads Ideas For High-Performance In E-Commerce
10 Tips for your success with Instagram Shopping
Instagram has revolutionized online shopping with seamless shopping steps on a single platform.
In order for your shop to be successful with your target group, you should consider the following:
1. Think "people first" instead of "product first".
On Instagram, products find customers. Therefore, put the interests of your target group in the foreground and align your entire communication within the platform with them. Use all available touchpoints in your profile, feed, stories, and advertisements to arouse user interest in buying
2. Provide complete and correct product feed
Make sure that your product data feed contains all important information: This includes the name and a description of the product, information on availability and price, an ID, and the link to your store.
3. Pay attention to high quality and consistency
Do not provide low-quality photos and exaggerate the size of products for financial gain. Moreover, the linkages between your brand and your shopping posts should be consistent, so a good overall appearance is created in your promotional strategy.
4. Ensure authenticity
Design your photos and videos in such a way that your products are presented as accurately as possible. Potential customers should be able to clearly see what they are getting when they decide to make a purchase. In addition, the appearance of your posts should fit natively into the feed or stories.
5. Use captions and hashtags
With suitable captions, you can ensure that your posts and ads are favored by the Instagram algorithm and played out to potential customers. It should be immediately apparent to users what is behind a post. The use of topic-relevant hashtags also pays off here.
6. Experiment with different post and advertising formats
Test different formats to present your products on Instagram. Carousels are ideal for introducing specific product groups and showing users several items from your range at the same time. With videos in the stories, you can present details and functions of a product.
7. Use product categories for your catalog items
Assign the products in your Instagram shop to the right categories and make them more accessible to potential customers. If you use your product catalog to run advertising campaigns, categories can help improve their performance.
8. Place dynamic advertisements
With Dynamic Ads, you can present your target group with relevant products at the right time in a way that automatically delivers relevant offers. Dynamic ads offer you a promising opportunity to convert prospects into customers.
9. Keep an eye on customer lifetime value
Your goal is to bind customers to your brand and products in the long term. Therefore, don't just look at the success values ​​of the respective moment, but keep an eye on the customer's lifetime value. This metric takes into account not only past or current transactions but also future transactions.
10. Use analytics as a basis for optimization
Use an online program like Instagram Insights to see where your audience is most active. Work through all of your insights and use your findings to make shopping more worthwhile for customers on Instagram.
Conclusion
Shopping functions integrated into social media channels are becoming increasingly popular. Instagram is also offering users more and more opportunities to discover and buy products and brands.
On the platform, you can reach a large number of people who are very willing to buy. You can use product markings in native posts and the shop tab to guide potential customers to your Instagram shop and invite them to a virtual shopping spree.
You take advantage of local posts and ads in your campaign in such a way that your target audience feels drawn to it. Shopping tags show users which products you have for sale. With targeted advertising, you can also push your shopping posts or advertise your Instagram shop.
Both the posts and the ads lead prospects to the product detail page. The purchase on your website is then just a click away. Soon it will even be possible directly in the app. The customer journey will therefore run from discovery to purchase on the same platform.
To take full advantage of the shopping features on Instagram, be sure to completely target your activities on the platform to the audience you anticipate to truly focus on ensuring correct data in your product feed. Your posts should be of high quality and fit well with the feed and stories. Appropriate captions and hashtags favor the display to potential customers.
Formats can be used to divide up posts and check out how they perform with your intended audience. Also, take trends and seasonality into account. In order to structure your Instagram shop well, it makes sense to divide your products into categories.
By using the right tools, you'll be able to monitor your consumer value and thus achieve long-term customer loyalty.