The About Me page is one of the most-clicked pages on a website. But writing about yourself is not that easy. In this article, I will give you tips and step-by-step instructions for your about-me text. Please read it!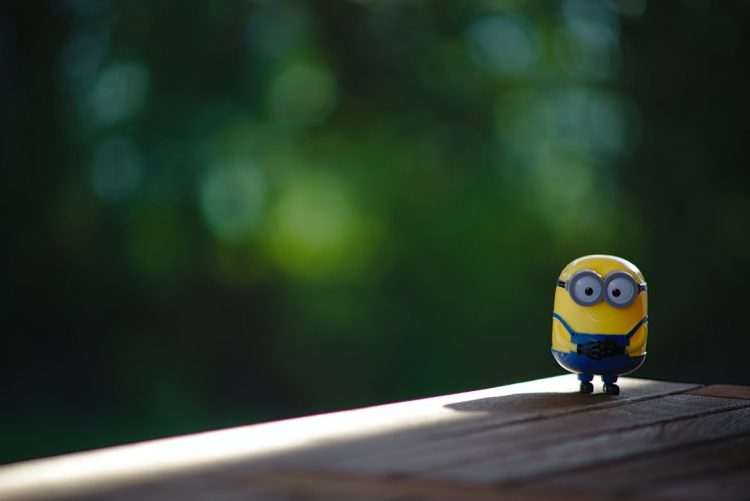 Why the About Me Page is so important
Regardless of whether as a profile page on a blog or as an about-me-text on the website: The about-me-page (often also "About-me-Page") is one of the pages that users visit most frequently. Why? Because they want to know who they are dealing with.
With professional bloggers as well as service providers or operators of online shops, people want to know who the person behind the website is. Understandable when there is no personal contact online. Precisely because your website is one of the millions of others, your about-me text or your about-me page is the ultimate game-changer.
Because on this page you have the chance to show your personal side, to gain the trust of your readers and to be remembered. But be careful: The about-me-page shouldn't just be about you, because it's not an online résumé or diary. It is the site that builds bridges between you and your users and decides whether the chemistry is right or not.
Advantages of good about me page
As a rule, internet users land on some page of your website: a blog article, your offer, or your home page. If you like what you can see and read there, stay on the page and click your way further. In many cases, one of the next clicks will lead to your about-me text. They want to know who they are dealing with and who the person behind this interesting blog article or offer is. When they finally get to the about me page, this text about yourself can do a lot for you. For example:
Gain trust:
Whether online business or offline business: Your text on the About Me page is primarily used to gain trust. Ultimately, people always buy from people and want to get an idea of ​​their potential business partner or service provider. If your about-me-text convinces them, they will first build trust in you. This is often about small things: Does your appearance seem honest? Do your readers find themselves in what you write? Do they share your values?
Reduce fear of contact:
The step from simply reading a website to buying in the online shop or making an inquiry using the contact form at service providers is associated with a certain inhibition threshold. Not everyone makes a proactive request immediately, and sometimes website visitors don't really know how to make a specific request.
If you present yourself personally on your About Me page, you reduce this fear of contact and make it easier for the hitherto unknown to contact you. Many of my inquiries contain information that I mentioned in my about me a text. These little things can work as ice breakers and make it easier for the other person to write to you.
After a well-written about me page, your readers will have the feeling, in the best of cases, of knowing you or being able to assess you well. With such a feeling in your luggage, the first email is written much better.
Offer identification options:
Depending on the industry, product, or service, the possibility of being able to identify with you as the person behind your brand plays a bigger or smaller role. Above all, advisory service providers (e.g. coaches) or people who work in the social field give their interested parties the chance to find out whether the provider is a good fit or the chemistry is rather wrong with their About Me text.
For example, if someone wants to book several months of coaching with you, the text on the About-me page paves the way for this collaboration. By showing more about yourself, your work, your values, ​​and the way you work together, you answer the many small questions that people would like to clarify before starting a very close collaboration. But shop owners also benefit from a good About Me page.
Many consumers want to know who is behind the shop, what is important to this person in terms of their products, or how they handle resources. If you can create a feeling of "She understands me!" With your About Me text. Awakening allows your readers to identify with you. It is much easier for you to come to eye level than if you "only" tell about your purely technical expertise.
Show competence:
Of course, your about-me-page also serves to show your competence. Here is space for your qualifications and you can show why someone should choose you and not a competitor. It is precisely this point that many self-employed people find difficult because writing about themselves and appearing competent and nice at the same time seems almost impossible to them.
You don't want to show off or be bored, but you also want to win customers and come across as personable. One thing in advance: It is definitely possible to show yourself approachable without feeling uncomfortably sales, but a little more on top of that.
Before writing: Incorporate the About Me page correctly
Before you start to write a text for your about me page, however, I would like to give you one more tip. The many questions and uncertainties of:
How do I present myself on the about me page?
How many stages in my professional career should I mention?
What can I write about myself?
How do I appear personable on the about me page?
How can I sell myself without feeling stupid?
ensure that this page is either never finished – as mentioned above – or the last courage to be courageous is missing and the finished about-me text is hidden somewhere inconspicuously. Since the page is so important and your readers are interested, the about-me text should be clearly visible in the main menu.
Please do not hide your profile text in the footer or even refrain from including it anywhere. In my article on the optimal website structure, I give you a few tips on how to name the page in the menu. Read on there if you are unsure where and how to integrate the About-me-Page.
7 steps to the perfect about-me-page
Now it's time to write you're about me page. Don't panic, you don't need particularly creative ideas for the text, nor do you have to reveal the smallest detail of your private life. The most important goal is to build a human relationship with your website visitors and trigger an aha moment that you are the right person to work with. To do that, I recommend that you think about the following seven questions:
1. You as a person
"Who am I dealing with here?" This is exactly the question people ask themselves when they come to your About Me page. Give them answers to this question by briefly introducing yourself as a person. If you can't think of anything and end up with writer's block, answer the following questions:
Who am I?
What am I doing?
How did I get to my company?
What am I offering?
What is important to me
Write down the answers in note form and move on to the second point.
2. Your target audience
I already mentioned that you're About Me page shouldn't just be about you, but whether you and your prospects could work well together. So instead of "I about me" it's about "I about us". Therefore, it is better not to start writing down a kind of diary and naming your favorite hobbies from school to today, but take the step to meet your desired customers right away. Ask yourself:
Who do I prefer to work with?
Who am I helping?
What do these people get from working with me?
From the information about yourself and your target group, you have now filtered out perfect material for the first sentences of your About Me text. You can start with a little greeting. For example, use your elevator pitch as a template. An example: The first sentences on my About Me page after the heading are:
You are welcome to adapt this template and use it for your About-me-Page. Once you've made the start, it becomes easier.
3. Your vision
The first sentences of your personal profile text make it clear what you are about and what your topic is. Up to this point, however, the text is still quite comparable. Therefore now follows your why, your reason why, or your vision. Many self-employed people prefer to leave these out when writing the about me page because they are concerned that their why will offend them and may put off some readers.
Others wonder whether the about-me page is really the right place for your own deeper meaning in their work. Do not worry! It is quite certain that not everyone will share your personal vision. But you attract those who find them positive even more. They can identify with you and want to support your vision themselves by looking for contact with you instead of one of your competitors.
This is precisely why I strongly recommend that you honestly write down what drives you and why you do what you do. Be authentic and dare to show your profile and personality in your texts. You are also welcome to contribute your values because they are an excellent way to convey what is important to you.
One of my values ​​is appreciation and I love to incorporate it into my communication. If this value is unimportant, it will probably not be of further interest. But those who value appreciative cooperation themselves feel all the more understood and addressed.
I know from my mentoring that many people struggle with a clear vision. So take enough time to formulate this point precisely, because your why is a crucial part of the About Me text. The following questions can help you:
What do I want to achieve?
Why do I get up in the morning?
What are my main values?
What do I think the world needs (more)?
4. Your expertise
You as a person with your personal views and your story about your business are at the center of the about-me-page. Nevertheless, it is also about showing your expertise and convincing you on a professional level. I would like to use a very clear comparison here: Would you rather be operated on by the arrogant but experienced senior doctor or by the very personable assistant doctor who has just started and has little experience?
You can probably not make up your mind, because you would of course prefer the more personable doctor, but consider the expertise and experience of the senior doctor to be just as important. Your readers feel the same when they have your About Me text in front of them.
They neither want to read every conceivable qualification and hymns of praise about yourself nor do they want to have to look for the important information about your qualifications and professional experience with a magnifying glass. Ultimately, your prospects need two things in order to make inquiries with you with a good feeling:
the knowledge that you are competent in your field
the impression that the chemistry between you as human beings is right
Many entrepreneurs who sit down on their about me page overestimate the importance of expertise and underestimate the importance of the personality factor. Many therefore decide to list all vocational training, further education, additional qualifications, and professional stations as possible. And literally smack your readers with data, numbers, and facts.
Often little or nothing is revealed about oneself because that shouldn't have anything to do with the business anyway. But it's about both. Hopefully, when you're writing the paragraph about your professional qualifications, the following three questions will help you.
What were your professional positions?
Which of these are important for my current offer?
Were there any special qualifications that I would like to mention?
You don't have to publish a chronological résumé on your About-me-Page. Choose the most relevant stations for you (and your readers!) And show them, for example as a small list. If you have a lot of qualifications and would like to show them, you can detach them from the About-me text and,
for example, integrate them as a separate PDF and offer them for download. This keeps the page interesting and clear, but your training and further education can still be viewed.
5. Your brand story
Your brand story is the story behind your company and your brand. Feel free to tell on your personal about me page how your career was and how you came to your company. What milestones were there? Why did you start this company? Don't worry, you don't have to write a long history and you can only use excerpts of your unique brand story.
A guest article at Wirkraum Design & Concept, explains how you can get your own brand story in three steps – if you like this approach, you are welcome to use it as a template for your about me text. If you find it easier, you can also videotape your brand story and embed that video on your about me page.
6. Your credibility
Perhaps you know the "show, don't tell" approach. This is exactly what you should do on your about me page and prove the professional competence listed instead of just talking about it. To do this, work with trust-building elements, for example with:
Awards and distinctions
Press articles about your work
Customer testimonials and reviews
References in the form of a logo bar
Stars or point values ​​from rating portals
If you are still at the very beginning and have not yet had any testimonials from past customers, you can also work with quotes or include a video by describing what is particularly important to you about the collaboration. But it is always more convincing if you not only talk and write about yourself but also allow objective third parties to have their say.
7. Your invitation from me to us
When someone gets to the bottom of your about me page, at best they'll feel good. He or she can imagine working with you and making a contact request. Use this emotion to conclude with an invitation. This invitation can be compact and does not have to mutate into unpleasant self-marketing. Think of it as an outstretched hand that you hold out to the other person on the other side of the screen in greeting. Offer him or her to take the next step now.
Ask yourself the questions:
What should my readers do now?
How does the customer journey continue after the about me page?
Show how someone who has now gained a positive impression of you can proceed and thereby make it easier for them to contact you. An inviting sentence such as "If you would like to take the next step with me, please contact me" works like a door opener. Now your readers only have to go through the door and ask.
Why the about-me-page isn't a resume
Above all, the seven components show one thing: the About-Me text is all about getting an authentic impression of you as a person. Of course, this includes the expertise so that your website visitors can classify your competence. But it is like the résumé in the application letter: The individual experiences and professional stages are important and are assessed. The really important impression, however, is the one that comes across in the letter of motivation. So trust yourself and make your about-me-page human, personal and approachable.
Inspirational examples of about-me text
You won't find a template for an About Me page online that you can copy over 1: 1. This page is too personal for that and, in the end, always absolutely unique. But in addition to my seven important components of your About Me page, you can also look at other pages as inspiration and adapt parts that are successful for you to your person, your offer, and your target group. I already mentioned my own site above. I would like to add three more examples of successful about-me texts.
Example of an empathic about me page: Olga Homering
An example of a very empathic and approachable About Me template is the profile page of Olga Homering. At her side, you can see very well how you can build a personal relationship with your readers by showing yourself as a figure of identification.
Olga's page is an excellent example of very personal and understanding formulations, her photo is very present right at the beginning of the page, the first sentences quickly take the leap from me to you and finally to us. Since she works as a coach, it fits in wonderfully with her offer, which also includes very close and personal collaboration.
Example of an authentic about me page with brand story elements: Maya Ineichen
Maya Ineichen is not a coach, blogger, or service provider, but runs an online shop for high-quality spices. But you're About Me text wonderfully shows that this page is also very important and valuable for shop owners. Because as a small shop in a large industry, Maya manages to differentiate itself from the competition with its About Me page, despite the great competition.
Her personal story, peppered with her expertise and her values, which is told through storytelling, makes her incredibly authentic and tangible as a saleswoman. In contrast to large and often anonymous shops, it builds a relationship with its readers – an important basis for satisfied customers, especially when it comes to food.
Example of a value-based about-me-page: Sophie Zeiszig
Sophie Zeiszig is a very good example of how you can easily and informally incorporate your values ​​into your About Me text. She writes that mutual trust is very important when working with her customers. She also says that she wants her designs to really fit her customers perfectly and that they can identify with them.
All of these formulations show a lot of Sophie's personality and enable her readers to assess not only her expertise but also the people behind it. A great example of a very approachable, value-based about-me text. If you want to bring your values ​​into your texts, you don't necessarily have to state them directly. You can solve it like Sophie and say, for example, what this value means for you or the collaboration.
What does it mean that you live the value of "reliability"? Maybe your customers can rely on you completely during the whole process of your collaboration? Possibly that you prepare all documents carefully and deliver them on time? All of these things let you feel through the text what values ​​you live in your business.
See also: Best About Me Page Examples for Websites and Blogs
Why do many despairs of the About Me text
It has so many advantages and yet the about-me page drives countless entrepreneurs to despair. Because it is often either not finished or only halfway through and calls out a hesitant "I have to do it again" or "I just don't like it yet". If you keep tweaking it, don't worry, because you're not alone with it.
In the course of time, I have identified three blockages that slow down very, very many people when writing they're About Me page. It is high time to politely accompany these blockages to the door and finally ban them from our business. Because every self-employed person deserves a great about me page without any false shyness or self-blockades. Do you want to know the three blockages? With pleasure!
The "I'm-Just-To-Ordinary Blockage"
Oh, some people have great stories to tell and life reads like one adventure. And then you desperately think about what you could write great on the about-me-page that could only come close to keeping up. And just feels like normal … so damn ordinary. What to write if there is nothing super special?
You know what? Ordinary people are great! And they too have strengths and peculiarities, but they usually do not know about them or do not see these properties as strengths at all. Let's take the quality of listening well. Compared to the record-breaking wave ride off the Australian coast, a little… yawn, you think? No not at all!
How awesome is it when someone can listen really well? How incredibly valuable is that for coaches, consultants, providers of customizable products and, and, and …? Being able to listen is a superpower! So why not put it in your about-me-text as well?
The "I-am-missing-a-certain-certificate-blockage"
Caught! Exactly this darling slows me down again and again. So before I started my own business, despite studying daily press releases, mailings, magazine articles, website texts, etc. at work, I actually believed that I could never be successful without additional training in advertising copywriting and conception.
Never ever. So I did this training and put my fancy certificate … in a folder. No, of course, it also brought something. The fact is, however, that qualifications are important, but they are not exclusively linked to certificates.
You can certainly do a lot for your customers here and now with your existing qualifications from training, further education, and experience. In your About Me text, focus on what you can't offer (or think you can't) just yet.
The "I-somehow-find-everything-important-blockage"
Are you a prolific writer? Do you just not know which station on your way is important and which is not? Whether years should be included in the text or just rough key data? Whether your early childhood interest is important or too much?
Don't worry, because a lot of people know that too. It is extremely difficult for us to recognize the essentials and to get to the point. And then we'd rather write everything down before we withhold any important information. Unfortunately, we often kill our readers with this, because who should read, grasp and classify all of this for themselves?
My tip against this blockage when writing the about me page: Limit yourself to the stations on your résumé that are particularly relevant to your current job. Are there still too many? Then take the ones you answer to the question "What are you doing and what have you learned?" would answer.
In the end, you're about me the text is a perfect liaison of expertise and empathy. It should show you, both as an expert and as a person. So let's forget about the blocks and continue with the tips for your about me page.
Write you're about me page
I hear so often that the about-me page is the crux of the matter. When self-employed people want to write their website texts themselves. It is often overturned, sentences are deleted, rephrased, expanded upon, and then taken out. Because one does not dare to write about oneself in praise or even to show off. I hope that this guide for your about-me-page could take that fear away from you a little. Please let me know in the comments.