Go into the interview with the right preparation. Find out here what questions are waiting for you.
A new job is often also a completely new beginning – once you have cleared the first hurdle as an applicant and mastered a telephone interview or a recruitment test, there is usually an interview. Many future employees are looking forward to this event with concern – after all, there are enough "tough dogs" among colleagues in the HR department. With the right preparation, it won't be half as wild, I promise!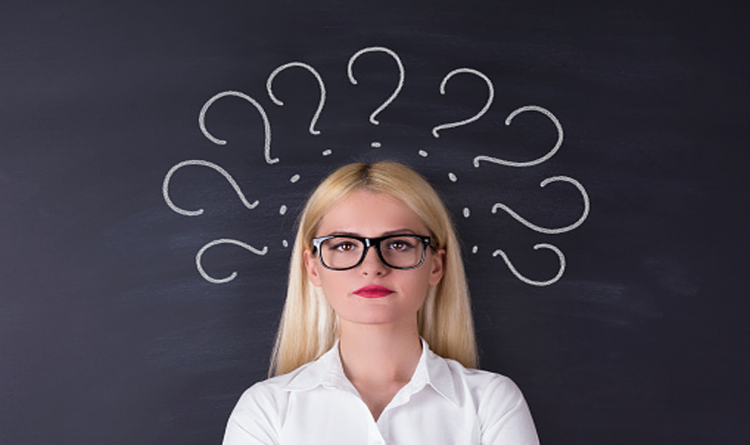 Digitization brought some changes, also in the working environment – today, job interviews are often held online via video. However, the actual idea of ​​the interview with the applicant has not changed. Employers and employees should get to know each other and "sniff" each other out to see whether the applicant is suitable for the position. Of course, as an applicant, you also get a first impression of the potential employer – after all, specialists know that you would also have good chances elsewhere on the market. HR managers know this and are therefore still busy thinking up questions to lure you out of your reserve.
The social skills of the applicant are often much more important than their professional qualifications. Could she or he fit well into the team? How does the applicant react to personal questions? It doesn't matter whether you give exactly the answer that the HR manager wants to hear – it's much more important that you react, whether you're quick-witted or reserved. Because HR questions are often phrased to check your reaction, not your answer.
Of course, we can't serve you all possible questions in advance – but with the 111 most important questions for us, you are already well prepared for your interview. Read the questions, let them sink in, and think about how you would answer – this is how you can best prepare for your interview. We keep our fingers crossed for successful job negotiations! 
This is the best way to prepare for the interview – and the questions asked there
First of all, make yourself aware: The person you are interviewing is also a human being, even if he or she is in charge of the HR department (or modern: Human Resources). And this person is so interested in you, your skills and who you are that he invited you to an interview so that he could get to know them even better. That's all positive, isn't it?
What you should take to heart: Above all, question the reason why you can imagine working at your dream company. This question will come up! After all, the employer must also have a certain effect on you, otherwise, you would not have applied. Knowledge of the framework data that a company has often published on the website under "History" can't hurt either. And if there is breaking news such as a change in management or expansion into other industry segments, you should be able to have a say!
In addition, you should focus on your skills – unfortunately, you will not be able to have the right answer ready for every conceivable question in the interview. Unfortunately, there are way too many! However, it often helps to simply be authentic in a conversation – because HR managers notice very quickly when you disguise yourself or give the wrong impression. Therefore: Be brave enough to be yourself!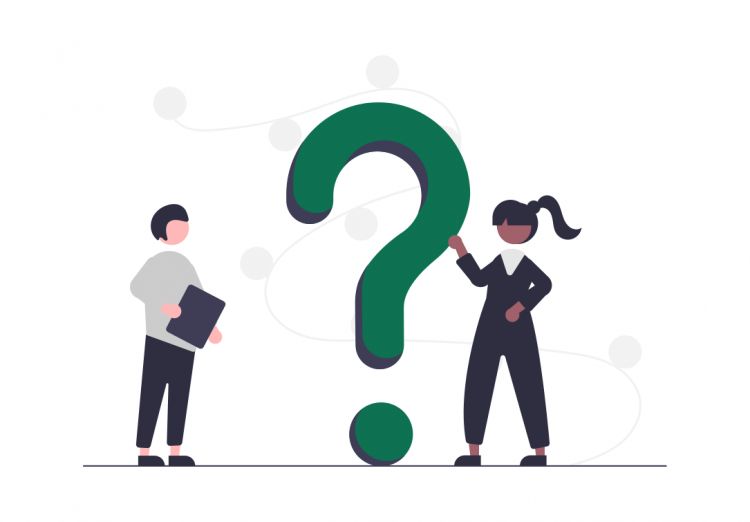 Types of interview questions
The intentions that the questioner wants to achieve with his question are almost as varied as the scope of the catalog of questions. A question no longer has to be aimed at getting a "right" answer – it can just as well test how the applicant deals with the type of question. Therefore, we can divide our questions into the following categories:
1. Questions about professional qualifications
In any case, after you have completed your mechanical engineering studies, you can expect your counterpart to ask you about tolerance for a certain type of thread – after all, it is about checking whether your CV promises more than just serving theory lessons. The following questions could come up (we put a few sample answers in your mouth):
IT area: You are faced with the decision to integrate a new backup solution in our company. What type of backup would you use?
"Due to the number of workstations and the distribution of stationary and mobile work devices, I would rely on a cloud solution that can be implemented cost-effectively, is easy to maintain and organize, and can be imported quickly if necessary."
Automobile salesman: You receive an older customer who is interested in a new car in the upper vehicle class. The color or the interior design is not important to him, he attaches great importance to a comfortable seating position, space for his German Shepherd, and good illumination of the road in the dark. Which vehicle do you recommend to him?
"Meanwhile, there is also a large selection of smaller SUVs that promise a comfortable seating position and are now also equipped with bright LED headlights including cornering lights. After asking about the budget, I would recommend the medium-sized SUV, which is sufficiently equipped for its purpose, and take it for a test drive to show the customer how much quality this vehicle offers."
Architect: Our office is planning the development of a new commercial area for urban development, on which private apartments are to be located in addition to companies. It is also conceivable to mix medical practices with shared apartments in one building. What would you attach particular importance to when it comes to insulation?
"With such an interesting project, the infrastructure in the property itself should be taken into account. If practices and living areas are separated from each other (e.g. left/right by a central staircase), I would integrate the practices on the side of the street with through traffic. I would insulate the residential units themselves with interior protection and use the windows all around with double insulating glazing."
2. Questions about the motivation of the applicant
The employer's external image is always of interest. Why is this nice young gentleman applying to us? What's behind it? Yes, you should expect this type of question. However, these are not only aimed at the image the company enjoys among applicants but usually go much deeper:
You are applying to our medium-sized company, although you enjoy a good job in a large industrial company. Why is that?
"I have worked in this company for over five years now. However, I noticed that the activities there were not what I wanted. Unfortunately, I work very theoretically and would like to actively participate in my work again. In your company, I see the opportunity to work more practically and I know exactly how much heart and soul I can put into it."
What do you expect from our company as an employer?
"I am sure that you are a good employer. So far I only know you from the public or the reviews on the Internet. However, the benefits you offer your employees show me that your employees are important to you and that you care about them. I am sure that you can support me in developing my full potential – and I can create the best possible work result for you every day."
Why did you apply for this position?
"As soon as I read your job advertisement, I could immediately identify with the activities you described. I immediately had a picture in my head of how I could take on these tasks and support you in your day-to-day work. I am also sure that this position is very suitable for me, as I can fulfill many of the requirements you have set. In addition, the activities are diverse and therefore extremely interesting for me."
3. Questions about the applicant's qualifications
Let's be honest: As valuable as any technical training is, the "soft skills" that influence human interaction and are also particularly interesting for a team structure and self-organization are all the more important in addition to theory. And these "soft skills" are also very typical factors for employers that you want to be on the safe side with. Therefore, you will also be asked a few typical questions from this area:
Imagine you have to do lots of small things quickly and purposefully throughout the day. How do you go about organizing your workflow?
"Fortunately, I have a talent for being able to organize myself quickly and in a goal-oriented manner. Within moments, I can prioritize tasks and work through them one at a time. If something important comes up, I can also integrate this new task into my workflow. In the end, I'm always proud of getting everything under "one hat". I can rely on this quality.
That sounds very good and confident. What qualities do you think are still very important for the position?
"I consider myself to be very solution-oriented – and am very sure that I can find a solution even in the event of conflicts. These conflicts do not always have to be negative, even if, for example, you have to agree with another department on a joint project. In addition, I'm usually not satisfied with finding only a half-complete solution, it has to be safe."
What do you think is your greatest weakness? And what is your greatest strength?
"Unfortunately, I tend to be a bit of a perfectionist as I like to work conscientiously. However, over the years I've learned to use it well so as not to get bogged down in the details. My sense of order also suits me very well when it comes to organization and I work in a very structured way. This works best with a tidy and tidy workplace. That way I always have an overview."
4. Stressful interview questions
Too much stress again? Especially in stressful situations, it is important to how you as a person can "perform". And this applies equally to working life and the private sphere. Skilled personnel managers can usually derive a situation directly from your CV, which could correspond to one of the following questions:
Two semesters longer than the standard period of study – what was going on then?
"During my studies, I became the proud father of a son. The course allowed a little more flexibility in childcare, especially in the first year. Nevertheless, the time – especially in connection with the necessary part-time job – was very stressful. During this time, I concentrated on my three sub-areas: family, job, and studies – and I was able to master everything very well."
Your degree makes you a little overqualified for the job. Why did you still apply to us?
"I'm sure that I can develop my full potential in the position you advertised – in my opinion, at the moment much better than in a position that may correspond to my qualifications but not my heart's desire. So I gave myself up on the idea of ​​just looking at qualifying."
That sounds very commendable – but why do you want to change your current job again after only a year?
"Precisely because I noticed that I wasn't happy in this position – and that the development of my work capacity suffered as a result. I didn't make the decision easy for myself, but I stand behind it. Because I know that I'm capable of much more."
Please be aware that stress questions are primarily intended to "trigger" you a little. Also, be sure to answer as calmly and confidently as you can. If the answer is also very easy to understand and is just as authentic (see the example of becoming a father during your studies), you will also create a solid basis for the further interview during the stressful questions.
5. "Brainteasers" and guessing questions in the interview
Now the HR staff can throw out the fishing rod to "get you". But joking aside – guessing questions and so-called "brain teasers" should also serve to put you to the test. Can you guess well? Can you "think outside the box"? It is important to stay calm here, as there are almost no correct answers. You might encounter the following questions:
What is the angle of the hour and minute hands on a clock at 3:15 p.m.? Anyone who has paid attention to math knows that the clock is a circle – and therefore has 360 degrees. The two hands are on three, the clock is divided into twelve segments. So just divide 360 ​​by 12 – so the two pointers have an angle of 30 degrees. You see, you have to brood a little, don't you?
How many people live in New York? Unless you just happened to read it, the answer will be difficult. There are around 8.4 million inhabitants, more than twice as many as in Berlin. When it comes to guessing questions, the only thing that matters is that you are not completely wrong and throw 100,000 residents into the room as the answer.
What is the next letter: J F M A M _ J. Look carefully and think about your calendar. Because these are the first letters of the months of a year. January February March April May June. Even if such tasks can seem a little difficult, especially with a certain level of excitement, you should remember that you can often come to the solution with the greatest possible calm!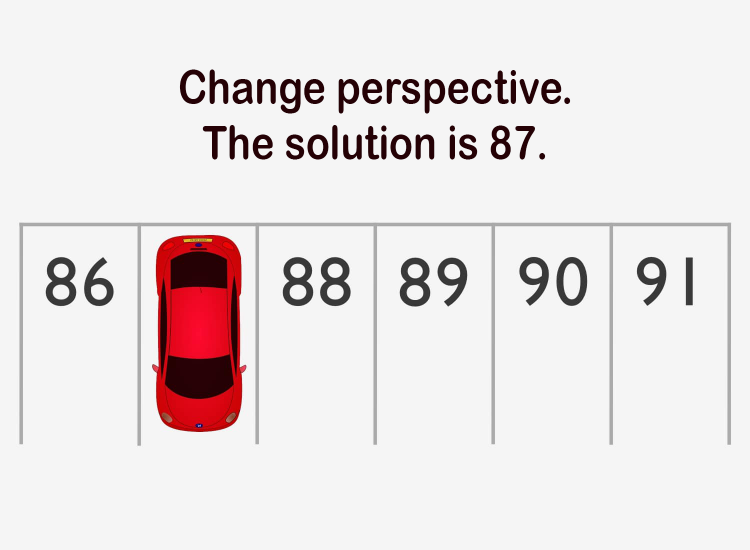 6. Trick questions in the job interview
Anyone who likes to have fun with their friends at the party knows the pleasure that trick questions can give everyone involved. In the interview, however, these can be much nastier and not even recognized as trick questions at first. For example, the HR staff could try to "lure you out of the reserve" with these questions:
What would you do if you didn't have to work?
Partying in Mallorca would certainly be an answer at this point that you should avoid – but if you were to expand your social commitment, for example, it would certainly not go down badly. Or experience a trip around the world on a motorcycle and write a book about it? Maybe that's the HR manager's dream and you make an impression.
Are you ready to work overtime?
Of course, you are, right? Caution, trick question! At this point, you should make it clear that you are used to deadlines and that you always want to finish your work on time – but of course, you will also work for the team after your working hours in times of stress peaks.
Your Facebook profile is public and you post it very regularly. Such a profile certainly means a lot of care – doesn't it mean that your work suffers?
Oops, did you forget to restrict your social media profiles? You should do that before an interview! Seriously: Social media is simply part of our everyday life. But with such a question you should of course be able to credibly explain that your profiles are only updated after work or during breaks.
 Read Also: 4 Simple Psychology Hacks That Will Help You Better Connect With People Over Zoom
Applicant's questions in the interview
As already mentioned at the beginning, an interview primarily serves to get to know each other. If the HR manager gives you time for your questions at the end of the day, you shouldn't be afraid to ask them, because this shows that you are interested in the company, your colleagues, and the position. But be careful: Don't fall in the door straight away and ask how many vacation days there are. But first, get into the business with an objective interest:
How exactly does the induction period go?

How many colleagues are there on my team?

Which software do you use for inventory management?

When does my first day at your office start?

What are the biggest challenges in the daily routine at the moment?

May I introduce myself to my team leader in advance?
Unauthorized questions in the job interview
Yes, there have always been and still are questions that are not allowed in the interview. Sometimes it happens that HR managers ask these questions despite all legal regulations and applicants answer them because they are worried that they would otherwise be rejected. But this is not correct! For example, a hiring manager may not ask you:
Are you a member of a political organization?

Do you have a criminal record?

Are you pregnant?

Do you have a steady partner?

Are you a religious affiliate?

Do you want children?

As a father, are you planning to take parental leave soon?

Are you sick regularly?
You don't have to answer these questions – unless the question is directly related to your work. When it comes to working in the judiciary, it is of course important to have a clean slate – if you are unmistakably pregnant, you may find a mutual solution. In general, however, these questions are taboo and you are welcome to answer "no" if you are concerned about appearing impolite.
The interview questionnaire with 111 questions
For the optimal preparation for your interview, you cannot of course know all the questions by heart or prepare yourself for everything – but it often helps to have heard or read the most important questions at least once. This questionnaire will give you a little insight into the variety of possible interview questions.
Questions about professional qualifications
Have you enjoyed a good education and learned a lot during this time? Congratulations! The interview could be the first station where you can put your expertise to the test!
Why do you think you are our perfect candidate?

Which of your skills do you think are most suitable for this job?

With which of our tools have you been able to work before?

How do you keep yourself professionally up to date?

What expert knowledge do you bring to the position from your studies?

How do you continue your education?

Which tool would you use to organize your work here?

What has been your greatest professional success so far?

Your thesis dealt with topic X. What would you bring in here?

What have you been technically responsible for up to now?

Which professional strengths are you particularly proud of?
Questions about your motivation
Yes, now it's getting very interesting for the staff! How well can you explain what motivated you to apply to this company and for the position? A more in-depth analysis could look like this:
Why did you apply for this position in all places?

What do you expect from a job with us?

What do you expect from our company?

Why do you want to quit your current job?

What is your goal with this position?

Did you dislike something in your previous position?

How do you feel about our company?

What salary do you want from us?

Would you be ready to move if we sent you abroad?

How would you describe our company in a nutshell?

What is your opinion of your last supervisor?

What is your opinion on our industry?
Questions about your qualifications
Now it's time to get down to business – make sure you stay honest and authentic. A good HR manager will notice anyway if you are fooling around or "avoiding the bush". This can happen to you:
What would your best friend say about you?

Which animal would be most similar to you?

What are your three greatest strengths?

And what are your three biggest weaknesses?

What was your biggest mistake in your life?

Which three positive character traits do you miss in yourself?

What is your biggest fear?

What was your greatest personal success?

Where do you see yourself professionally in five years?

What do we need to know about you?

What annoys you quickly about other people?

Where do you see yourself privately in five years?

What is your biggest career goal?

What was your greatest professional success?

When were you not satisfied with your performance – and why?

What is your lifelong dream?

What three positive things about you would your former boss tell us about you?

In your opinion, which qualities are particularly important for the position?

Which of these do you have?

How do you work most effectively?

How do you best organize your work?

What are you particularly proud of?

​​Which personalities do you get on well with?

What kind of leader would you consider a role model?
Stress issues
Oh, it could be exhausting! Buckle up and get ready to work up a sweat! When the HR manager unpacks these questions, things start:
Why did your studies take so long?

Why didn't the last two jobs work out?

How do you deal with criticism?

Can you sell me this pen?

What do you do to have fun?

How often do the hands of a clock overlap each other during the day?

What kind of superhero would you be?

What powers would you have?

Lonely island – which three things would you not want to do without?

Winning the lottery – what do you do with the money?

What five other things could a brush be used for?

Tell me something about yourself that is not on your résumé.

Have you ever broken rules? And why?

How do you know that you have achieved a required goal in the job?

Did you discover the hidden messages in your last job reference?

Which question would you not like to be asked?

What do you think of me as an interviewer?

Why were your last applications unsuccessful?

Why have you never lived far from where you live?

How do you find it to be subordinate to a manager?

What kind of work would you refuse?

What time of the day are you most productive?
"Brainteaser" and guessing questions
And from now on, stay calm. There's no point in driving yourself crazy now. Some questions are asked in such a way that it is a matter of luck to be able to give the right or rather the right answer at the right moment. For example, you might hear these questions:
What's next: Z – A – Y – B – X – C -?

How do you explain the color blue to a blind person?

How many kilometers is the length of the Great Wall of China?

What kind of animal would you be?

How many gardens are there in the country?

How high is the Eiffel Tower? 74. How difficult is Berlin?

Why are manhole covers not square?

How many sheets of paper are used in one office day across Europe?

How often do people check their cell phones during the day?

What would you do if you won the lottery?

How many people get married in Berlin in a year?

How many piano tuners live in Washington?

Which day is the day after tomorrow if the day before yesterday was the day after Sunday?

How heavy can a fair-weather cloud be?

How many species of ducks are there worldwide?

When was the first advent calendar available?

How many different languages ​​are there in the world?

How many teeth does a brown bear have?

Which three things are important to you for a desert island?

How many liters of fake blood were used for the film "Hannibal"?

How many marriages are divorced each year in-country?
Trick questions
Yes, trick questions can be mean. So always give yourself time to think before giving a rash and perhaps thoughtless answer. Unfortunately, being quick is of little use to you here. Warning: HR professionals could also get the idea to look at you on the Internet – and develop a few nasty questions from it.
Have you ever wanted to start your own business?

Are you more of a leader or an executor?

What are you afraid of in this job?

Should you ever leave this company, what is your reputation?

Have you ever posted something on the subject of XY?

You have a lot of photos from the beach in Denmark on your profile – you write in your resume from a training course. What was the subject?

Family or work: Which is more important to you?

What would you do with your time if you no longer had to work?

Do you think you can assert yourself here?

Which quality of a colleague would annoy you?

Are you ready to work on the weekend as well?

How do you know you're doing a good job?

Please describe yourself in just one word.

You are on the cover of a magazine – which one would it be?

If you could build your perfect job yourself – what would it look like?

If we hire you – what would be your goal for the next 50 days?

What does a manager owe his employees?

What do you expect from the company you work for?

In which circumstances do you feel repeatedly misunderstood?

What do you want to be when you grow up?
Stay calm. Breathe!
It sounds banal – but an interview is not a hurdle that cannot be overcome. So many people have already managed to get their dream job or at least a very good job before you. In addition, with the invitation to the interview, you have already accomplished the most important things and aroused the company's interest. Often your external image is also much more solid than your inner feeling of insecurity tries to make you believable. Therefore, be of good cheer and look forward to the interview with joy – it is the absolute chance to convince the other person that you are exactly the right person for the position, the company, and the job.
We keep our fingers crossed for you and wish you every success!