Types Of Addiction
Most people think that addiction only happens with drugs or alcohol. However, that's just one type of addiction: physical addiction, also known as the substance or chemical addiction. The other type is a behavioral addiction.
These two types both point to the existence of some addiction. That's because addiction comes with lifestyle dysfunction, inability to stop, compulsions, and cravings. Thus, a person can be addicted to behaviors just as much as to hard drugs or alcohol. The addictive behaviors from any addiction can also be unhealthy and severe, such as sexual behavior, compulsive shopping, and gambling addiction.
Here's a more elaborate explanation of the types of addiction:
1. Behavioral Addictions
This addiction is when you lose control of your actions so you can engage in behaviors that will make you happy for a moment. As a result, you become dependent on the fleeting feelings of happiness from the specific behavior, and to repeat that sense of emotion, you compulsively act on that behavior.
Compulsive shopping is an example of such behavior. Others are as follows:
Gambling addiction
Exercise addiction
Work addiction
Video game addiction
Using computers and cell phones
Pornography addiction
Internet addiction
Sex addiction
Food addiction
2. Physical Addictions
As mentioned, this involves substances such as drugs or alcohol that you put into your body via injection, inhalation, or ingestion. Other samples of substances one can get addicted to include the following:
Inhalants
Hallucinogens
Amphetamines
Marijuana
Cocaine
Prescription drugs
Tobacco
Generally, physical addictions have three categories:
Prescription Drug Addiction: Prescription drugs are those that require a doctor's approval or prescription to treat specific medical conditions, but when abused, these medications can be addictive.
Illicit Drug Addiction: It's when you use illegal substances prohibited by the law because of their mind-altering effects, such as short-term disruption in the brain. However, they can lead to severe addiction after causing long-term changes to organs, especially the brain.
Alcohol Addiction: One of the most common physical addictions manifests in regular heavy drinking, binge drinking, or alcohol dependency. This physical addiction often begins with social drinking and becomes an unbreakable addiction as it progresses further.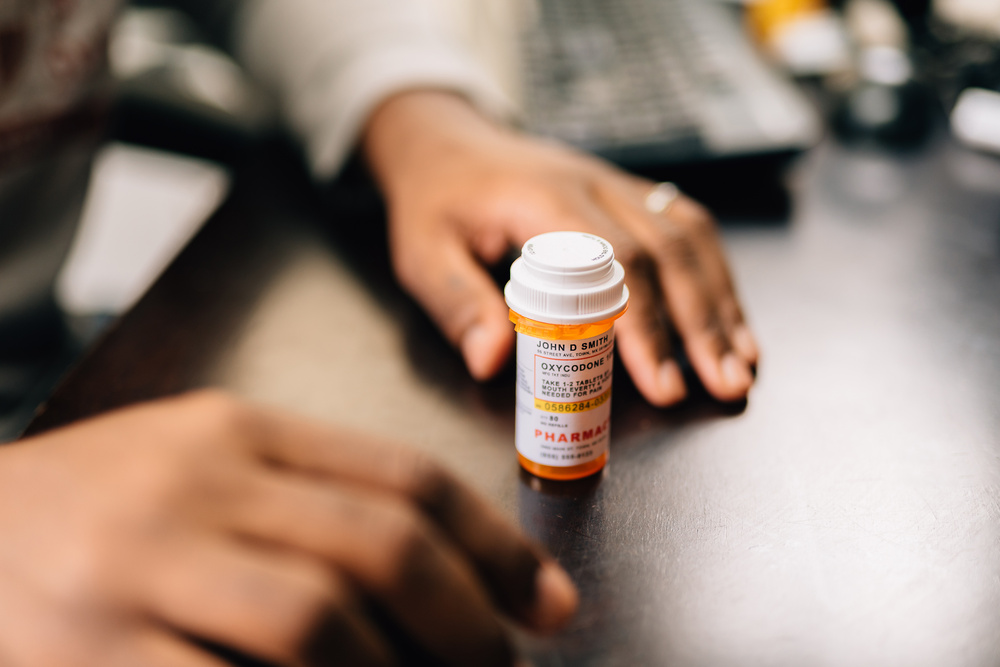 Treatments For Addiction
Whatever addiction you have right now, what's important is to seek treatment. There are various treatments, depending on your addiction, but the one you should have must come from a trained professional. Here are some choices you may want to consider:
1. Residential Treatment
As its name sounds, it involves staying in a treatment facility or rehab where you'll receive support and medical attention from trained treatment specialists. Some programs can last several months to a year, while others only last a few weeks. Whichever length of treatment you need, you may want to check the facility's websites, like Jacksonhouserehab.com and others, to learn more about their programs.
2. Support Groups
This is what Alcoholics Anonymous and Narcotics Anonymous (AANA) and other similar groups offer to help you achieve recovery. Although the programs focus on self-treatment via their 12-step programs, you would still need to work with support groups. These support groups involve other people or anonymous group support working toward recovery.
The purpose of support groups is to get guidance and comfort from others, as these can positively impact you because you'll know you're not alone.
3. Medication
Support groups may not be enough for some people, so they may be required to undergo medication. That's because the medication can help prevent relapses as it's meant to reduce symptoms of withdrawal and cravings for the substance. However, treatment providers recommend that medication go hand in hand with other types of treatment, such as therapy.
4. Therapy
This type of addiction treatment is essential if addiction is the result of dealing with distressing emotions. It's because a therapist can help you discover the reasons behind your addiction. Once found, they can help you develop coping strategies to deal with such issues.
One type of therapy recommended for treating addiction is cognitive behavioral therapy. It focuses on being aware of the emotions and thoughts that cause stress and learning ways to reframe them at the moment. By doing this with other coping skills, you may be able to treat addictive behaviors.
Tips In Finding The Right Addiction Recovery Program
After knowing the types of addiction and their treatment, the next is to find the best recovery program. It may be overwhelming as there are many recovery treatment facilities out there, but you can choose the best one by considering these tips:
1. Determine Your Recovery Goals And Needs
Every addiction recovery program has different specialties. They have various paths that they use to help achieve your goals and needs, and they also measure success differently. So, choosing one that can help you reach your recovery goals and needs is vital.
Start by knowing your goals. You must clearly define what behaviors or substances you want to recover from. After which, you should also identify if there are other underlying problems like medical conditions or dual diagnoses you want to treat simultaneously.
Next is to define success on your own terms. For instance, success for you may mean remaining sober for a month; or you may want to recover from your addiction for good. Laying what success means to you is crucial to getting the proper treatment.
Moreover, your treatment needs are unique from everyone else even if you're using the same substance or exhibiting the same behavior. You should find a treatment provider that can cater to your needs by customizing the addiction treatment to your unique condition.
2. Get An Assessment
While knowing your needs and goals can help, it's still best to let professionals verify your addiction before getting treatment. Find a psychiatrist, a licensed clinical social worker, or a physician certified by the American Society of Addiction Medicine. They must also be experienced in treating addictions so they can thoroughly gauge the type of treatment you need.
They can determine if you need 12-step treatment programs, an intensive outpatient program, or a residential treatment. Your treatment needs may differ, so deciding on any treatment may not work out for you. Besides, even if the best treatment is medication, it may not help if you need therapy or vice versa.
Additionally, a therapist or doctor trained in treating addiction may require you to have inpatient treatment. This treatment is generally recommended for the following reasons:
You can't perform your daily activities, such as fulfilling family obligations and going to work.
You may also need this treatment if you can't manage difficult withdrawal symptoms or can't stabilize in your recovery.
This may be one of the best options if you can't get sober after trying intensive outpatient treatment, individual therapy, or 12-step meetings or programs.
When a doctor or therapist requires inpatient treatment, you may have to stay in a recovery facility for at least 30 days. If a 30-day program won't help you, you may need to extend your treatment there, or directly go to a 90-day inpatient program if you have severe addiction that your loved ones have conducted an intervention.
3. Consider The Location
The location of the facility offering the program must be ideal to your preference, whether you want it close to where you live or not. If you're more into convenience, choose the one accessible to your home. Doing so will also save you from travel expenses as some facilities may require you to commute, such as flying to another state.
However, you may also have to consider that facilities away from home can be good. It's because you can disconnect from toxic routines and relationships that encourage you to get back to your addiction. Likewise, it can help you avoid distractions from your home and focus on the treatment.
Wherever the facility is, you should factor in your commitment because whether it's near or far from your home, it would be a waste if you're not committed to attending the program.
4. Check Accreditation, Licensing, And Certifications
After narrowing down your options, you must check that the facility is accredited by the Commission on Accreditation of Rehabilitation Facilities or The Joint Commission. These two independent, nonprofit organizations have demonstrated value, quality, and results from accrediting rehab centers based on industry performance standards. This means that the facilities with such accreditations have an excellent reputation.
Certification is also necessary so that the facilities can advertise their services and programs on Facebook and Google. It's a way of these channels to protect consumers from fraudulent centers because the facility will go through a vetting process. The ones who pass mean they're reputable and legitimate centers.
Besides accreditation, the facility must have a state license. This is different from accreditation because each state has different licensing requirements. So, when an addiction recovery center has an operating permit, it has passed the state's requirements.
5. Has Mental Health And Dual Diagnosis
Besides licenses, ensure you're working with a facility with licensed medical doctors to treat or diagnose mental health issues like a chemical imbalance, depression, and others. Addiction may result in trauma, depression, or other mental health problems. It may also have stemmed from these problems. Hence, it's only better to get a dual diagnosis and treatment to recover from your addiction and the negative behaviors the latter may cause.
You can also check if the facility where you plan to attend the recovery program has mental health professionals by checking the 'Staff' section on their site. Find ones with a medical license on their names so you can research them on the web. Some professionals now have online accounts to market to their potential target, so checking out their profiles can give you an idea of how long they've been practicing or if they even have a license to practice.
In addition, your research may show whether their staff of mental health practitioners is working in other facilities. While this isn't bad, it may mean they're not dedicated to giving their full service at the facility you're checking. With such, you may not get quality treatment because they're not working full time at your choice of the treatment center. This is a legitimate concern because you should know who to turn to if you need help when you're feeling depressed.
When such incidents happen, you'd want qualified licensed medical staff on-site because you may feel that related mental health issues coexisting with addiction—also known as a dual diagnosis— may seem challenging to treat when they're not around. Therefore, it's still advisable to have easy-to-reach professionals so you can discuss your treatment progress without hassle.
6. Compute The Cost Of Care
Although your health insurance will subsidize treatment costs, you still need to know how much a program will cost. It's also best to verify with the recovery center and your insurance company if your insurance can cover the program. If yes, then you're off to a good start.
However, if your insurance doesn't cover the treatment, you may want to check your finances. You must ensure you have enough budget for your monthly expenses and extra cash for your recovery program. You must also check if you can maintain such a budget for the program until completion to have a higher chance of fully recovering.
Therefore, you may want to ask the facilities about the cost of their programs. Then, compare which facilities have affordable services that can fit your budget.
Conclusion
The right addiction recovery program varies for each person. You can find the most suitable for you by understanding your addiction and the best treatment for such. After which, you can start looking for a facility that offers the treatment you require by using this in-depth guide. Whichever program you choose, commit to it so you can start anew.