The topic of CV 'has been on everyone's lips. Anna-Lena Baerbock showed an entire nation what consequences glossing over professional experience can have. Many applicants are persistently insecure: which activities can still be included in the résumé with a clear conscience these days and when is it better to pay close attention to the date and position when specifying an employee? You probably already guessed the answer – always.
But what does the perfect resume look like? Is it a simple, tabular CV? Or should a 2022 resume perhaps better be a UI-optimized website? And what is the difference between a résumé and a CV?
The fact is: As an applicant, you have to convince HR professionals with your skills at first glance. For most applications, HR professionals only take two to three minutes. That is why the heart of the application – the perfect resume – must be clearly structured, easy to understand, and understandable at first glance. Whether with unusual graphic elements or without.
Before you learn more about the structure and content of the perfect résumé, let's take a look at the basic terms "resume" and "CV". This needs to be clarified in advance in order to avoid misunderstandings.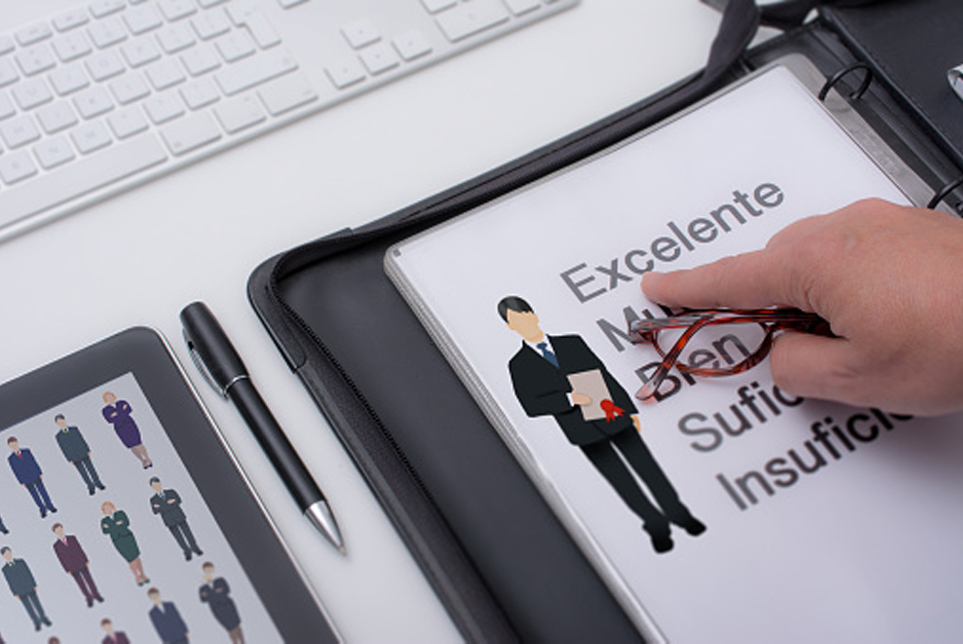 First things first: CV … or is it a curriculum vitae?
In Austria, Germany and Switzerland, a large majority speaks of the résumé, which is the standard and mandatory for application documents. Nevertheless, the standardized résumé of one to a maximum of three A4 pages is often confused with the curriculum vitae. Time to clear up!
The term 'Curriculum Vitae' is a combination of words from the Latin nouns 'Curriculum' and 'Vita' (life; in the genitive singular Vitae ') and is mostly used for applications abroad.
There are differences between CV and curriculum vitae, both in terms of content and structure. In the CV, much less emphasis is placed on personal information, but also on the lack of gaps in the previous career path. The focus is more on demonstrating your qualifications and motivation for the advertised position. In addition, in contrast to the resume, age, religion, marital status, origin and nationality do not play a role in the CV. An application photo and a signature are also expressly not desired.
Curriculum Vitae for international applications
If you are interested in a job abroad, it is very likely that you will be required to submit a CV for the application. In the UK in particular, this form of the English CV is the norm.
Curriculum Vitae for applications
When advertising for academic professions, job advertisements like to speak of a CV. The upscale formulation 'Curriculum Vitae' is intended to indicate the level of training.
English-language job offers can also be found in companies. Make sure that the application-relevant documents refer to the curriculum vitae. If a CV is mentioned here as the document to be submitted, you should definitely send the English version of the résumé.
Our Tips: CV Or Resume?
# 1 Get any uncertainties out of the way.
If you are unsure whether a classic résumé or a CV is required, it is best to ask the company directly. This also clarifies the question of which language the document should be written in.
# 2 Do the research.
Internationally positioned companies in particular not only expect applicants to speak English fluently – they also expect them to be familiar with the formalities of applying in English.
# 3 Avoid junk data.
The best way to get your dream job is if your resume in digital form does not cause a jam in the recipient's email inbox. The attachment to your application should therefore not exceed 5 MB in size. Send your files in PDF format. A PDF file can be opened from almost any computer or smartphone.
Since we are active in English-speaking countries, we focus in this article on the perfect résumé 2022 – and not on the ideal CV. Even if you can definitely take something useful with you for your CV.
The structure: your resume in tabular form
Regardless of whether you attach your résumé to your application by email or upload it to an online application portal: the structure and content of your perfect résumé are always the same. The following headings form the headings for the individual sections:
Title ('CV' / 'CV + Name')

Personal data (optional: application photo)

work experience

Training (+ internships)

Special Knowledge

Interests or hobbies

Place, date, signature
Immediately after the heading 'Curriculum Vitae + Name', the personal data follow, which are mandatory and are given as follows:
Ultra Updates Tips for Building the Perfect Resume
# 1 Come up with a good structure.
A curriculum vitae in tabular form tempts you to choose a single heading for each station. That can quickly become overloaded and appear arbitrary. It is better to come up with a well thought-out structure for your own career and to follow it through consistently. You can arrange your work experience chronologically, but also thematically. More on this in the next point.
# 2 Smartly summarize stations.
Most stations can be summarized under a broad umbrella term. Multi-skilled professionals can summarize their stations under the general terms customary in the industry. For example:
Backend development at company A, B, C

Front-end development at company D, E, F

Team leader at company G, H, I
Students, for example in computer science, can arrange their stations as follows:
Software development practice (internship at company 1, front-end development at company 2)

Academic education (students of computer science with a focus on …)

Collaboration as a working student
Instead of opening an extra one-line heading 'Stays abroad ', this life experience can also be incorporated into one of the established stations with a little creativity.
# 3 Describe individual stations as briefly as possible.
A curriculum vitae is not a term paper, so you are welcome to work with key words and half-sentences. The aim is for recruiters to be able to quickly grasp and understand the content.
Attention: In some industries and positions, formulated, detailed CVs are required for applications – but this is then also explicitly stated.
# 4 Be specific about what you say.
If you name an employer or your university in an application, write down the full name and location.
For example like this:
Jahnke & Co. United States

, IT department, part-time internship in software licensing
Or at your university:
Hamburg University of Technology

, master's degree in electrical engineering, focus of the master's thesis on XY
This is followed by short bullet points on your chosen focus (marketing), course content (electrical engineering) and professions (software licensing).
It is becoming more and more important to precisely describe the occupations performed, as this makes it easier to record them using software.
# 5 Name your work or study content.
Many applicants assume that their specialist knowledge will stand out in the certificates alone at the end of the application. This is a common mistake, because: References are usually only viewed when HR professionals find your CV and cover letter interesting.
Therefore, think of your readers and increase your chances of being invited to an interview by detailing your particular skills and qualifications in the description of the work and study content.
An example:
You studied business administration with a focus on personnel management and worked as a student trainee in a company in the HR department.
Depending on whether you would prefer to continue working in HR or in sales, you can always design your description in the résumé a little differently. This content should of course also be reflected in your testimonial.
Read Also: Don't Just Sell Yourself, Communicate Your Value: 6 Valuable Tips
# 6 Name only relevant hobbies.
Only hobbies should be mentioned in the résumé that match the advertised position and that indirectly demonstrate relevant hard or soft skills. For example management experience as a team leader in a youth soccer team. Anyone who enjoys moto crossing and cycling to the North Cape in their spare time could disqualify themselves as an adrenaline junkie without realizing it.
Don't forget: At the very end of the classic résumé, the date follows – and your (scanned or digital) signature.
Chronological order of the stations in the curriculum vitae: chronologically ascending or descending?
There is a lot to be said for building your perfect résumé in descending order. In this order, HR managers see current positions and qualifications first. Older jobs that are no longer relevant today are in the background and at most provide information about where you have gained valuable experience, but certainly no longer want to work today.
Basically, uniformity is the top priority. Anyone who decides on the chronologically descending order must consistently adhere to this in all sections of the curriculum vitae. It seems unprofessional to sort the educational path chronologically and the professional career in descending order.
As a rule of thumb, you can remember: When your CV is structured in descending order, the focus is not on the chronological order of your various stations, but on your qualifications. The idea behind it: Up-to-date, fresh experiences and skills that fit the job make you ready for immediate use and create a high level of added value.
In the case of a chronological résumé, the sequence of your stages corresponds to a review of your career. So that which was longest ago is at the top. There are drawbacks to going chronologically as you start with information that tends to be out of date and less relevant. Under certain circumstances, however, a chronological résumé also has advantages. It is useful, for example, in these cases:
# 1 Re-entry
Anyone who has been unemployed or looking for work for a long time due to illness, parental leave or other reasons can cover this up with a chronological résumé. Because with a descending résumé, you would start with a large loophole that can put off potential employers. Not exactly an advantage for a successful re-entry.
The chronological curriculum vitae helps you to present previous experiences and periods of employment. For example, you can compensate for gaps in employment through your education. Anyone who can document activity with their special knowledge – for example through further training, webinars or retraining – gets back on board more quickly.
# 2 Reorientation
Climbing the classic career ladder without detours is becoming increasingly rare these days. The concept of the 'mosaic career' assumes that we can get hold of interesting jobs through a variety of experience in different areas and positions. Job and branch changes are not seen as something negative, but rather as something enriching.
Nevertheless, lateral entrants in particular know the problem that their last work experience does not always perfectly match the new position. Again, the chronological résumé is a good choice. He is more focused on the work and life experience in other areas. This is less related to the hard skills acquired than to the successes achieved so far in the old industry.
# 3 Internship
The curriculum vitae of high school students or newcomers is understandably usually rather thin. Since pupils and students still lack relevant work experience, it would be pointless to start with all things. It is therefore advisable to build up the perfect résumé for schoolchildren and less experienced students chronologically and to start with the educational path. Especially when it comes to a (student) internship.
Whether chronologically ascending or descending, the times in the perfect CV 2022 follow the scheme: MM / YYYY – MM / YYYY. "MM" stands for the respective month, "YYYY" for the respective year. Applicants should therefore always state the exact time period for each experience, training, further education and each job.
Whether you build your perfect résumé chronologically or "American" (descending) depends on various factors:
Are you a student, young professional or a professional?

Looking for work – or are you still employed?

Are you staying in the industry or do you want to switch to a new profession?
Ultimately, the decisive question for one or the other variant is always: How and with what can you optimally showcase your suitability for the desired position?
Application photo for the perfect resume – yes or no?
Most HR managers are still used to receiving both personal data and a visual impression of the candidate when applying. We also recommend using an application photo.
But is a photo really compulsory on your resume? Clearly no, an application photo is no longer required. In principle, job seekers do not have to send a photo or provide information on age, nationality or marital status. This is regulated in the General Equal Treatment Act (AGG), which came into force in 2006.
You can therefore confidently send applications without a photo, without having to fear official disadvantages in the application process. Nevertheless, it increases the confidence to continue to enclose a photo with your documents.
Advantages of applying without a photo
Studies show that a potholes application for women and people with a migration background actually creates advantages because the focus is more on professional qualifications. An application without a photo helps to eliminate possible discrimination on the part of the employer during the application process and ensures more diversity on the company side.
Almost all job advertisements in print and online now do without the request to send a photo. Applicants who do not send a photo are actively helping to promote and establish the new practice of anonymous application as well. Because despite the AGG – as studies show – applications without photos are often put away unread.
Ultra Update Tip

If you still decide to have an application photo, then use a classic business portrait from a professional. Taking selfies or vacation photos is an absolute no-go for most HR professionals. Then it is better to invest once and benefit in the long term.
A contemporary alternative: the application website as the perfect 2022 résumé
If you want to stand out from the crowd, you can also post your résumé on a self-hosted website.
An application page is therefore the modern and interactive form of an online application. A website gives you the opportunity to put the skills you have gathered online in a visually appealing way and to use them for several applications at the same time. Instead of sending a PDF, simply send your domain along.
Designers can, for example, highlight themselves with links to previous projects or present their collected work in abbreviated form on the website. An online presence for your own personal brand is therefore always a creative application that shows that you have put a lot of thought into it. As a rule, self-hosted websites are particularly suitable for freelancers, personal brands and people who work as speakers, lecturers or scientists. Even if companies hire headhunters, your website can be an advantage: With a greater presence, you may draw HR managers' attention to yourself and thus get to a new, attractive position without much effort.
Your designer website can consist of just one page (one-pager), on which you refer to the various areas using jump labels. However, it can also have several sub-pages in the menu and structure your skills according to general industry terms – similar to the resume in file form.
In general, the following applies to the structure:
# 1 Professional programming in responsive design
Nothing is worse than being disqualified by poor UX / UI design.
# 2 Highest level of usability
Show that you value your prospects' time.
# 3 Independent contact area with lots of options
Indicate when you can best be reached.
# 4 Minimalistic web design
Cluttered, cheesy websites are a thing of the past.
Nobody has to study graphic design to use a beautiful design for the perfect resume
Although there are numerous Word templates for resumes in tabular form on the Internet, today it is almost necessary to fall back on the large number of chic graphic templates.
These can now be edited and downloaded free of charge from websites such as Canva.com. If you like a template, you can start editing it directly on the website in your browser.
Ultra Update Tip

When making your selection, make sure you choose a template that also fits your industry. With just a few clicks, colors, fonts and layout can be changed and graphics can be inserted that match the written position. Time-consuming moving of tables in Word is a thing of the past.
Tips for creating your creative résumé with Canva
# 1 Get to know the program.
You don't just write a résumé between the door and the hinge. Take your time and get to know the program at your own pace. Some things look good on the screen, but not as a finished PDF.
# 2 Think about your industry too.
Antitrust attorneys can probably do little with the color combination pink / rose.
# 3 Don't be too proud to ask a professional.
Especially if you are not a design professional, it can be worthwhile to seek advice. A second look has saved you from a lot of faux pas.
# 4 CV – or CV? The question of all questions.
Most resume templates are optimized for the US or UK job market. As a rule, you have to translate the templates for the market or at least adapt them – unless you want to present yourself as an internationally networked person.
# 5 the limits of Canva & Co.
Canva is practical – but it is also web-based. This means that you can load the finished graphics onto your computer, but you will not have access to the fonts and design elements later.
Websites that offer graphic templates:
canva.com

resume.io

visme.co

karrierebibel.de

Lebenslauf.com
The perfect CV 2022
In a 2018 eye-tracking study with recruiting experts, StepStone found that the CV carries the greatest weight in the entire application at 68 percent – letters of motivation (22 percent) and references (10 percent), on the other hand, are less important. Regardless of the form in which you want to submit your perfect CV: Make sure you use the correct language, because: According to the StepStone study, spelling, grammar and typing errors are a possible exclusion criterion for 64 percent of HR professionals.
So there are a few things to consider on the way to the perfect résumé: CV or resume? Chronologically ascending or descending stations? Classic bundle of documents in the application attachment or a contemporary, user-friendly website? There are hardly any limits to your perfect résumé. It is important that you always refer to the advertised position and present your professional career in full and in detail.
We wish you every success with your application!