Running serves as a meaningful activity for people with various goals – from losing weight to preventing lifestyle diseases, and even those who love to compete and chase ambitious objectives. Among these reasons, an increasing number of runners are drawn to the mental health benefits that running offers.
According to the World Health Organization (WHO), the prevalence of mental health issues increased by 25% in the first year of the pandemic.
As a result, individuals are seeking healthy ways to manage these challenges, and researchers have conducted studies to explore the potential benefits of running for anxiety and depression. The results have been encouraging, leading more people, both newcomers and seasoned runners, to turn to running as a means of supporting their mental well-being.
Running and other aerobic exercises have many physical health advantages, but they also have significant mental health advantages.
According to research, for instance, getting the recommended 150 minutes per week of moderate-intensity physical activity from the World Health Organization (WHO) might lessen the signs and symptoms of anxiety and depression.
Throughout this guide, we will delve into the relationship between running and mental health, highlighting the various mental benefits that running can offer.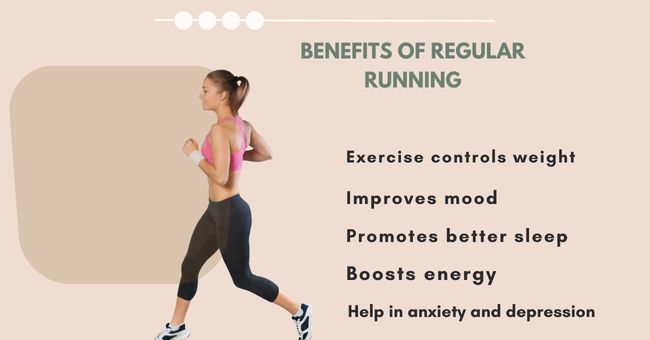 7 Mental Health Benefits of Running
1. Mental health benefits of running
Ask most runners about the benefits of running, and they can quickly list numerous physical health advantages. Running does wonders for our bodies! It increases bone density, builds strong muscles, and promotes a healthy heart and lungs. Moreover, it significantly reduces the risk of various diseases. The list of physical health benefits seems endless – from head to toe, running has us covered!
Researchers have put in a lot of effort to study the impact of running and other aerobic exercises on our mental well-being. The findings are quite remarkable, revealing a host of mental health benefits associated with these activities. Let's take a closer look at some of the positive effects they have on our minds and emotions:
Lowering stress
Reduction of anxiety
Improving mood and reducing depressive symptoms
Increasing confidence and self-esteem Improving sleep
Boosting memory enhancing concentration and focus enhancing creativity
Enhancing brain health and raising brain cellular turnover
Halting aging-related cognitive loss by improving cognitive flexibility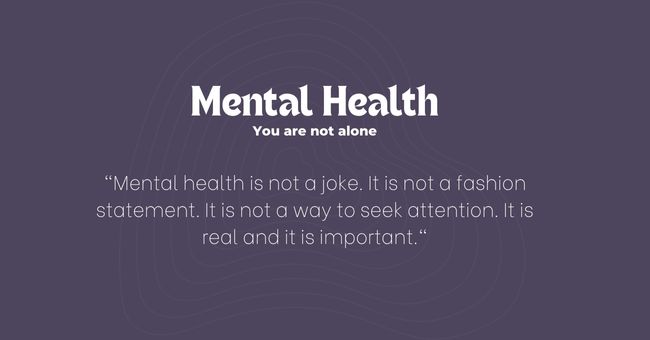 2. Stress Reduction and Mood Enhancement
One of the most well-documented mental benefits of running is its ability to reduce stress and elevate mood. Engaging in aerobic exercise like running triggers the release of endorphins, neurotransmitters responsible for promoting feelings of pleasure and reducing stress. Regular running has been linked to increased levels of endorphins, which can act as a natural mood booster, combating feelings of anxiety and depression.
Moreover, running encourages the release of other neurotransmitters such as serotonin and dopamine, known as "feel-good" chemicals. These chemicals play a vital role in regulating mood and can help alleviate symptoms of depression.
As a result, individuals who incorporate running into their routine often report experiencing improved mental clarity and an overall sense of well-being.
3. Cognitive Benefits
Running not only benefits the body and mind emotionally but also cognitively. Studies have shown that regular aerobic exercise, like running, can enhance cognitive function and boost brain health. The increased blood flow and oxygen to the brain during running contribute to improved memory, focus, and overall cognitive performance.
Furthermore, running has been linked to the growth of new neurons in the brain, particularly in areas responsible for learning and memory. This phenomenon, known as neurogenesis, suggests that running can have a protective effect against age-related cognitive decline and neurodegenerative diseases.
4. Stress Resilience and Coping Mechanisms
Regular runners often develop increased stress resilience and improved coping mechanisms to deal with life's challenges. Engaging in a physically demanding activity like running helps individuals confront and overcome obstacles, fostering a sense of accomplishment and self-efficacy. This newfound confidence can extend beyond running and positively influence various aspects of life, leading to a more resilient mindset.
5. Enhanced Sleep Quality
Adequate sleep is vital for maintaining good mental health. Fortunately, running can play a significant role in improving sleep patterns. Regular exercise, especially in the morning or early evening, helps regulate the body's internal clock, leading to better sleep quality and a more consistent sleep-wake cycle.
Moreover, the stress-reducing effects of running can alleviate sleep disturbances caused by anxiety or racing thoughts, contributing to more restful and rejuvenating sleep.
6. Social Interaction and Support
Running can be a social activity, fostering a sense of community and support among like-minded individuals. Joining running groups or participating in local races can create opportunities for social interaction, reducing feelings of loneliness and isolation.
Social support plays a crucial role in maintaining mental well-being, and the camaraderie built through running can provide a valuable support network during challenging times.
7. Running Help Anxiety
Even those without a clinical anxiety illness that can be diagnosed have almost all occasionally experienced transient or situational anxiety. For instance, you might have anxiety as you wait in the starting corral for a major marathon or before a significant presentation at work.
yes, running can help reduce anxiety. Engaging in regular aerobic exercise, like running, can have a positive impact on mental health. When you run, your body releases endorphins, which are natural chemicals that act as mood lifters and help reduce stress and anxiety.
Additionally, running provides a distraction from worries and allows you to focus on the present moment, promoting a sense of mindfulness. The rhythmic movement and the increased heart rate during running can also lead to a calming effect and improved sleep, both of which are essential for managing anxiety. While it may not be a complete solution for everyone, incorporating running into your routine can be a beneficial tool in managing anxiety and improving overall well-being.
Conclusion!!
In short, running offers numerous mental health benefits. It releases endorphins that reduce anxiety and depression, acts as a stress reliever, fosters mindfulness, and boosts self-esteem. While not the sole solution, running is a valuable tool for improving mental well-being when integrated into a comprehensive care plan.