It's common to face a wide range of mental health challenges today. With the world becoming increasingly fast-paced and competitive, this isn't surprising. In fact, the internet and technology play a significant role in causing disorders like anxiety, stress, and body dysmorphia. As a result of over-information and excessive consumption of social media, such mental health issues are on the rise. However, you can reduce the chances of developing such conditions by following certain practices. These can help improve your quality of life and health.
Here's all you need to know about boosting mental health.
Consider Switching Jobs
For a large number of people, employment is the main source of mental health disorders. This is because it typically creates a high-pressure environment that leads to greater stress and anxiety. In addition to this, several workplaces have managers that are unfair and unjust. In fact, it is common for organizations to underpay their workers. This leads to dissatisfaction and demotivation. However, it's important to find job satisfaction because your work takes up a significant chunk of your time. Thus, if you're unhappy here, you'll be unsatisfied for most of your life.
What to Look For
Consider switching your job if you feel you're being exploited or underpaid in your current role. It's always a good idea to find something that you enjoy doing. Although it's idealistic to assume that work can be driven only by passion, your job should generate some form of meaning for you. When you feel like you're contributing to something that is of importance to you, you'll be more motivated and satisfied. In addition to this, join organizations that focus on their employees' well-being and mental health. Go through factors like salary, work culture, benefits, and pension schemes. Unless you're a millionaire, there's no escaping employment. Therefore, it's best to work towards something that doesn't leave you empty and depressed.
Start Working Out Regularly
Physical health has a direct impact on your mental health. While working out isn't a magical fix for depression, it can help alleviate some of the symptoms. When you exercise, your body releases endorphins, also known as the 'happy hormone'. As a result, you're likely to feel instant energy and a surge in positivity after completing a session. In addition to this, working out also makes you more productive and organized. In fact, you're likely to get your chores and tasks out of the way if you begin your day by working out. Moreover, looking good and in shape physically is an instant mood booster.
How to Effectively Exercise
In order to get the most out of exercise, find a workout routine that you will enjoy. You can consider low-intensity routines like pilates or yoga. However, if you can handle rigorous exercise, try kickboxing, MMA, or weight lifting. Once you've found what you enjoy doing, stick to it. Consistency is key when it comes to working out. Therefore, build a regular routine to see a noticeable difference in your mental well-being. It is important after a hard workout to replenish your electrolytes; check out this review here that suggests the best electrolyte drink options to rehydrate and replenish your body.
Don't Take Your Work Too Seriously
This may go against everything you've been taught, but it's essential for today's 'hustle culture'. The modern capitalist system prides itself on working two jobs at a time and waking up at 5 AM to make ends meet and get the most done. However, this is not a healthy way to live. It leads to instant burnout and can cause stress, anxiety, and depression. In addition to this, your life should extend beyond your work. You should focus on building hobbies, relationships, and other interests. Today, most organizations are known for exploiting their employees by underpaying and overworking them. Moreover, for employers, you're always replaceable.
When to Slow Down
Thus, only give as much as you get. Don't stretch yourself for your work. Work within your hours and don't stay back just because you want to please your boss. It's important to take time out for yourself that you genuinely enjoy. Therefore, it's okay to just do just the bare minimum at work in order to pay your bills. Conserve your energy for activities that will stimulate your mind and lead to fulfillment. It's also helpful to simply enjoy watching TV with services like the Spectrum TV app. With this, you can watch any genre and type of content.
Limit Your Consumption of social media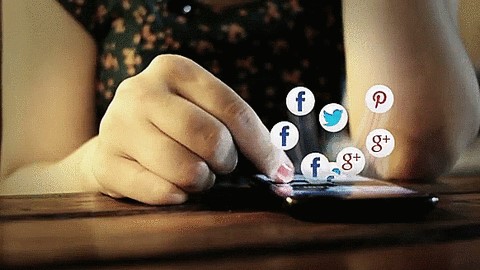 In today's world, social media is all the rage. Platforms like Facebook, Instagram, YouTube, Twitter, and Tik Tok have millions of users that continue to increase each day. While such portals increase engagement, information, and entertainment, they can also cause more harm than good. In fact, overconsumption of social media can result in a multitude of mental health disorders. These include depression, body dysmorphia, eating disorders, and anxiety.
On apps like Instagram and YouTube, it's common to see influencers and celebrities showcasing their lifestyle. That typically includes pictures of their vacations, physical fitness, and relationships. As a result, most regular social media users begin to compare themselves to these models. This leads to eating disorders and dwindling mental health. However, it's important to realize that these influencers have a giant head start because of their wealth. And even then, their lives aren't what you see within a million likes.
What to Do Instead
In order to limit your social media consumption, try using apps that automatically restrict your usage. In addition to this, invest more time in reading and journaling. Make sure you pick out books that you will enjoy and not just those that everybody else is reading. Journaling helps you stay on top of your tasks and emotions. When you write your daily projects and what you want to achieve, you get a better idea of your mental state. Moreover, you also delve deeper into your aims, goals, and objectives. This helps you stay focused and grounded.
The Bottom Line
If you want to boost your mental health, consider effective strategies like working out, switching jobs, and limiting social media usage. With these, you'll be able to stay motivated and energetic.