Want to increase running stamina? So, hold on this article is for you!! Running is a fantastic form of exercise that not only keeps you physically fit but also helps boost your mental well-being. However, when I started running, I found myself getting exhausted after just a few minutes. It was frustrating, but I was determined to improve my running stamina and achieve my fitness goals.
Through trial and error, dedication, and a lot of patience, I discovered effective strategies to increase my running stamina. In this article, I will share my journey and the methods that helped me enhance my endurance step by step.
Understanding the Importance of Running Stamina
Before diving into my journey, it's essential to understand why building running stamina is crucial. Running stamina refers to the ability to sustain physical activity for an extended period without feeling fatigued or out of breath.
Having good running stamina enables you to run longer distances, train more effectively, and perform better in races. It's a key factor in improving overall fitness and achieving your running goals.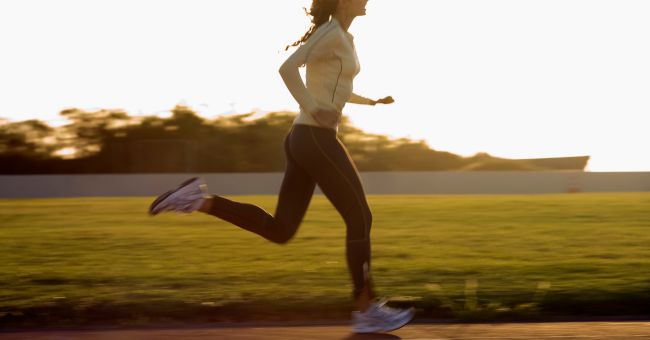 1. Setting Realistic Goals
When I started my journey to increase running stamina, I set realistic and achievable goals. I knew that expecting immediate results would only lead to disappointment. Initially, I aimed to add just 5-10 minutes to my running time every week. This gradual approach allowed my body to adapt to the increased demands without overexertion or injury.
2. Consistent Training and Running Schedule
Consistency was the cornerstone of my progress. I established a regular running schedule that included three to four sessions per week. Following a consistent routine helped my body adapt to the demands of running, slowly but surely increasing my stamina.
3. Mixing Up Running Intensity
To challenge my body and avoid plateaus, I incorporated a mix of running intensities into my training routine. In addition to steady-paced runs, I included interval training and hill sprints. Interval training involved alternating between periods of high-intensity running and moderate-paced jogging or walking for recovery. Hill sprints helped build strength and power, translating into better stamina on flat terrain.
4. Cross-Training for Overall Fitness
To complement my running routine and prevent overuse injuries, I integrated cross-training exercises into my weekly schedule. Activities such as cycling, swimming, and strength training not only improved my cardiovascular fitness but also enhanced muscle strength and flexibility. The improved overall fitness contributed to better endurance running performance and stamina.
5. Listening to My Body
During this journey, I learned the importance of listening to my body. If I felt excessively fatigued or sensed an injury coming on, I allowed myself extra rest days. Pushing through pain could lead to setbacks, so I made sure to strike a balance between pushing myself and avoiding overtraining.
6. Proper Nutrition and Hydration
Optimal performance during running requires proper nutrition and hydration. I paid attention to my  diet ensuring a balance of carbohydrates, proteins, and healthy fats. I also stayed well-hydrated before, during, and after my runs, as dehydration can significantly impact stamina and performance.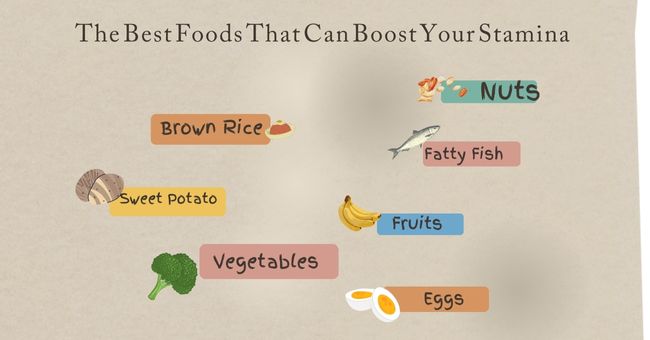 7. Gradual Progression
As I made progress in my running stamina, I resisted the urge to rush. Instead, I celebrated each milestone and continued to challenge myself gradually. Whether it was running an extra mile or completing a faster interval, acknowledging my achievements motivated me to keep going.
How Many Kilometers Should You Run Daily to Be Fit?
The ideal daily distance for running depends on various individual factors, including fitness level, goals, and overall health. Here are some guidelines to consider:
Setting Goals:
Beginners: Start with short distances (2-5 kilometers) and gradually increase over weeks or months.
Fitness maintenance: 5-10 kilometers daily may suffice for general fitness maintenance.
Advanced runners: Those training for marathons or competitive events may run 15-20 kilometers or more daily during peak training periods.
 Balancing Frequency and Intensity:
Running daily with lower intensity is generally safer than high-intensity workouts every day.
Include rest days and cross-training to prevent overtraining and reduce the risk of injuries.
Conclusion!!
My journey to increase running stamina was filled with both challenges and triumphs. Through consistent personal training, setting realistic goals, and listening to my body, I managed to boost my endurance significantly. Patience was the key, and I learned that progress takes time.
By mixing up my running intensity, incorporating cross-training, and focusing on proper nutrition and hydration, I made steady strides toward achieving my fitness goals. Remember, increasing running stamina is a personal journey, and what worked for me might differ from what works for someone else.
The most important aspect is to stay dedicated, enjoy the process, and celebrate every improvement along the way. So, lace up your running shoes, take one step at a time, and embark on your journey to better-running stamina.
Frequently asked question!!
1. How long does it take to see improvements in running stamina?
Improvements vary, but noticeable results can be seen in a few weeks to a couple of months with consistent training.
2. Is it unhealthy to run more than 5k every day?
Running more than 5 kilometers (3.1 miles) every day can be both healthy and unhealthy, depending on various factors such as individual fitness levels, training history, overall health, and how the running is conducted.
3. Can I increase stamina without running longer distances?
Yes, incorporating interval training, hill sprints, and cross-training activities can improve stamina without increasing mileage significantly.
4. Should I push through fatigue during training to build stamina faster?
Push yourself, but listen to your body to avoid overtraining and potential injuries. Gradual progression and proper rest are crucial.
5. How does nutrition impact running stamina?
Proper nutrition, including adequate carbohydrates, protein, and hydration, is essential for optimal performance and endurance.