The way you present yourself at an interview may make or break your chances of success. Even if you have excellent credentials, bad grooming may give an incorrect message to the interviewer. In this article,  you will learn the importance of being well-groomed for an interview.
According to Recruiter.com, job seekers with a polished, professional appearance have an advantage over their competitors. Understand the importance of grooming and start your interview on the right foot.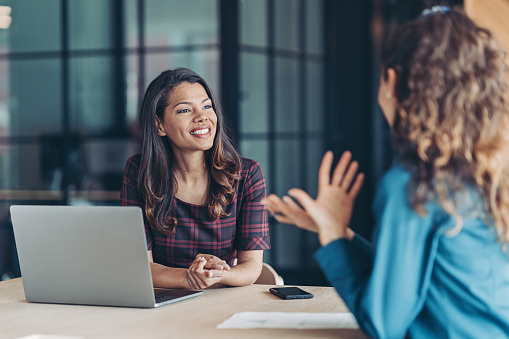 Makes a Good First Impression for an interview.
We all develop initial impressions of persons we meet, and these impressions may be long-lasting. Many of the verbal clues that add to a first impression are important, and dress and grooming are among them, especially for an interview.
The first 30 seconds of your interview can make or break it. If the hiring manager notices poor grooming right away, no matter how fantastic your responses are, it may be difficult to recover from that first impression "because being well groomed for an interview matters the most".
Simply put, bad grooming is distracting during an interview. Similarly, while starting a new work, you should pay care to your grooming and look. When interviewing, pay attention to how others are dressed to blend in with the office culture. If you're applying for a female receptionist position, for example, look for a dress code that includes dark shades, polished shirts, and fashionable accessories.
Demonstrates Your Concern
Good grooming conveys to the interviewer that you pay attention to detail and take care of yourself. If you don't take the time to take care of your basic hygiene or dress correctly, it gives the message that you will not put out any effort as an employee.
Grooming is especially vital when applying for customer-facing positions like sales. The initial impression you create on the interviewer will be the first impression you make on the company's clientele. Making a minimal effort in your look shows that you don't care if you obtain the job.
Bolsters Self-Esteem
Self-care improves self-esteem, self-respect, and self-confidence. These are extremely desired characteristics in a worker. All firms want people who can effectively sell themselves. As an employee, this conveys the idea that you will be strong and effective.
Tidiness also shows that you are well-planned, organized, and detail-oriented. Looking your finest will help you focus on the interview questions rather than whether or whether the interviewer will notice your untrimmed beard.
Being well Grooming for an Interview
The importance of grooming for an interview is the most important thing for approval of the interview. Excellent hygiene is part of interview grooming. Shower and apply deodorant before the interview. Virginia Tech recommends avoiding using scented goods such as perfume while preparing for a job interview since some employees have allergies or chemical sensitivities.
Furthermore, Make an appointment to have your hair styled or trimmed a few days before the interview. Make sure your hair is well combed and your nails are clean and cut. Dress correctly for the job you want. A stylish, conservative suit will do for the great majority of jobs.
Check that none of your garments are wrinkled, soiled, or torn. Take care of little things, such as polishing your shoes. If you use glasses, keep the lenses clean.
What Is the Importance of a Job Interview Appearance?
The way you dress for an interview provides potential employers with their first impression of how professional you carry yourself.
Even if you seem fantastic on paper, failing to dress professionally for an interview conveys a lack of respect for yourself and those you are meeting with.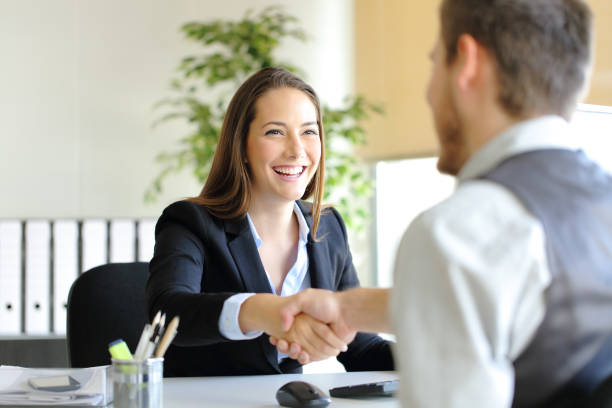 1. Judgment
An interviewer's first impression of your judgment skills is based on your outer look. If you're looking for a high-level professional job in an industry where suits and ties are the standards, turning up in anything other than a tailored suit might imply that you don't know what's expected or that you don't care and are breaking the rules.
Similarly, if you're interviewing for a job as a kindergarten teacher and walk up in club wear, you're exhibiting that you're not interpreting the scenario right.
2. Professionalism
Dressing correctly for work is more than just appearing professional; it also shows that you understand that rules and standards exist because they are expectations that must be met. Even if you feel that you should be judged on your talent and ability rather than your looks, dressing correctly for the situation shows that you respect your company and clients and are prepared to obey workplace guidelines.
3. Confidence is the most important key in an interview
Dressing professionally may enhance your confidence and put you in a business frame of mind. It's also advised that you dress professionally for phone interviews, just because it puts you in a different mentality than interviewing in your pajamas or shorts. When you look your best, you can the ability to perform at your best.
4. Respect
Dressing appropriately for an interview shows that you're serious about the job, considerate of the interviewer's time, and interested in the role. It also shows your knowledge of business culture and positions you as someone who would easily fit into the working dynamic.
A significant part of dressing to impress in an interview is knowing about the firm ahead of time and gaining a sense of how people dress.
overall, Step things up a level based on your findings to make a positive impression. Wear pants and a sports coat if jeans and button-ups are the usual; if trousers and a sports coat are the standards, wear a suit and tie. When you obtain the job, you can change your appearance to match the regular work standard.
The bottom line!!!
A well-groomed person's interview attire influences their initial impression!!
According to statistics, the way you dress and walk through the door at a job interview determines 55% of initial impressions, and 65% of hiring managers feel clothing might be the determining factor between two comparable candidates.
Dressing well can not only boost your self-esteem, but it will also impress and attract others. Respect in the job requires proper grooming and a professional look. The way you appear and carry yourself makes an impact on the people with whom you work.
Frequently asked questions;
What is the significance of making a strong first impression in a job interview?
In an interview, first impressions are everything. According to studies, a person's opinion of you may be formed in less than a second based on your physical appearance, body language, attitude, clothing, and mannerisms.
How can you make a strong first impression during a job interview?
Here are some ideas for establishing a good first impression.
The most important person in the world is the interviewer.
Smiling, eye contact, and body language.
Toto demonstrates your interest and asks questions.
Reflect on The Interviewer.
Always have a positive, genuine, and authentic attitude.
And last but not least "be confident".
What role does grooming play in your success?
Well-groomed guys are more self-assured and understand their full potential and talents. This is mostly because they are aware that they are looking their best in terms of looks. Confidence is the key to success in all sectors of life, and a career is undoubtedly part of that.