When the weather gets hot out, it can be tough to stay cool without sandals in your closet. The trouble with some sandals is that they can rub, or pinch your feet and they might not be sturdy enough to handle hiking or other kinds of physical activities. For people who love enjoying outdoor adventures or going for long walks when it's hot out, this can be a big disappointment.
Thankfully, there are some really great sandal options that can make going on walks comfortable and easy even when the weather is hot. You will love these sandals for their simple designs and guaranteed comfort, as well as their durability and ability to protect your feet when you are exerting. Getting the right pair of sandals can make all the difference in your daily comfort.
If you are ready to find the right casual walking sandals for women in 2022, you need to keep reading!
Best Casual Walking Sandals for Women in 2022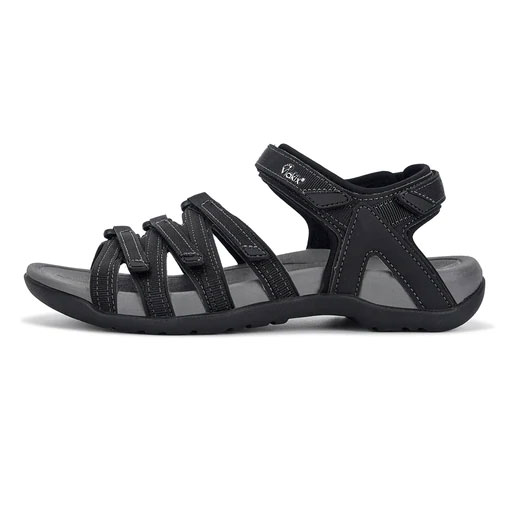 For the right blend of sport sandal comfort and hiking sandal stability, this is the Viakix walking sandal for you! You will love the EVA foam midsole inside this sandal that cushions your foot all day long. The soft and flexible straps adjust in a variety of different places so that you can get the right comfortable fit for your unique needs with ease. This is a great choice for a walking sandal that also looks really pretty and can be used with your favorite dress or skirt or to go on a hike.
The Acadia has an ergonomic outsole that is made for grip and stability without adding weight to your feet. You will feel like you are wearing your favorite sneakers but with the added benefit of ventilation and all-day comfort for hot weather. This sandal offers a luxurious fit that will pamper your feet and make walking or hiking a pleasure.

2. Teva Tirra Sandal
For a hiking sandal that is comfortable and light enough to enjoy a long walk, this is a great choice to make. You will love the soft athletic-material straps that cradle your foot and make certain that sweat is wicked off of your skin correctly. The sole of this sandal is crafted for superior arch support, and the EVA midsole protects your foot from concussion as you are engaging in your favorite activities. The hook and loop closures on the straps make for easy adjustments and you will love that the heel strap is so supportive.
This is a sandal that can handle the water as well as the trail or a good long walk and you will be comfortable wearing it in any of these situations for hours at a time. The Tirra Sandal is also really attractive and can be worn with any kind of outfit to nearly any kind of event. This is a great choice for a practical sandal that will hold up to your daily needs as well as your favorite activities.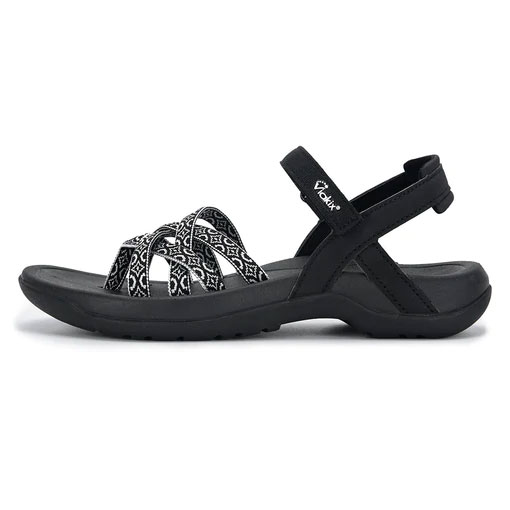 The Samara Walking Sandal is an attractive and comfortable sports-inspired sandal that is perfect for walking or hiking, or just going to the grocery store or doing yard work. You will get the benefit of a comfortable and soft EVA midsole when you choose this sandal, and the front webbing is made with elastic textiles to ensure a flexible and cozy fit for your needs. There are not many sandal brands that can promise this level of comfort and you will feel the difference right away.
This is a fully ergonomic design that is made to give you a fit that supports your feet in all the right places. You will feel like these sandals were made just for you right out of the box, and the simple to adjust straps will offer you a superior fit that never feels heavy or restrictive. For a lightweight sandal that is super supportive, there is no better walking sandal to choose for your summer plans.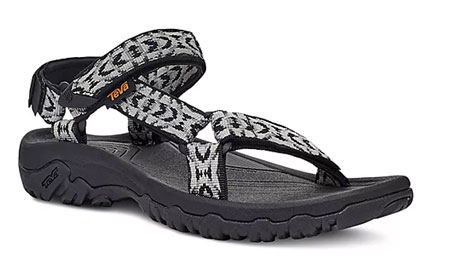 4. Teva Women's Hurricane Sandal
For a rugged pair of walking sandals that will offer you water-resistant straps and superior grip on surfaces, this is the right sandal to pick. The sole of this sandal is thick and durable without being heavy and the straps and other materials will shed water to make sure that you do not get blisters or have to deal with soggy feet if you are hiking or walking in the rain. The adjustments at the ankle and over the top of the foot are very flexible yet secure, and the interior of the sole is made to cup your foot without friction.
This is a very durable and versatile sports sandal that can handle hiking and water use like kayaking while also being very comfortable for going on walks. You can tailgate, go shopping, or head to dinner in these sandals and you will be comfortable doing all of these activities and more. For a stable and durable sandal that can tackle all of your favorite activities with ease, this is the right choice to make.
Get the Right Walking Sandals For Your Needs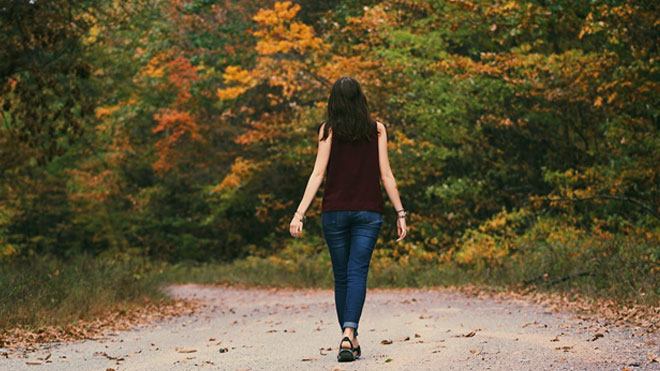 If you have been struggling to be comfortable during the hot weather while wearing fully enclosed shoes, or you have been fighting with your flip-flops and getting blisters, you need to choose from these sandals for your summer plans. You can easily walk for miles in these sandals and they will look great and protect your feet from blisters and discomfort while you are engaged in your favorite activities.
Walking sandals can offer ergonomic and comfortable protection for your feet when you are working, enjoying a long hike, or even just going out to dinner. Choosing from this list of attractive and comfortable walking sandals will make your summer activities much more comfortable as well as much more stylish. If you have been looking for the right pair of sandals to enjoy the summer in, these products will make your summer plans better than ever.