Neobroker and smartphone brokers want to enable easy entry into trading in securities and uncomplicated access to lucrative investments.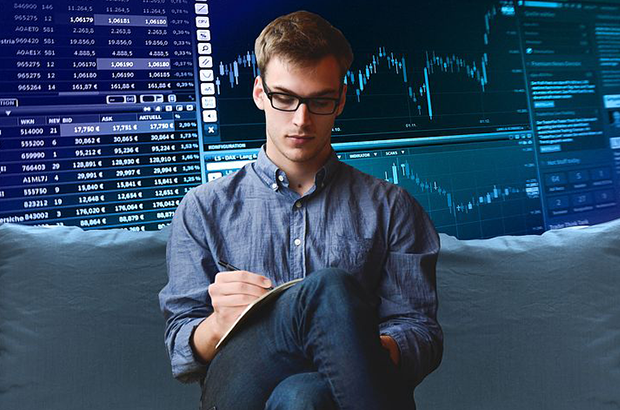 Neo and smartphone brokers are enjoying increasing popularity. They impress with numerous advantages and make it easy to get started with trading in securities. At the same time, they are striving to promote the democratization of the stock market. Uncomplicated access to lucrative investments is made possible for numerous people.
What is a Neobroker?
Neobrokers are a whole new generation of online brokers. This is also clear from the naming. "Neo" means something like new. A neobroker is therefore a new broker. The focus of neo-brokers is on innovative concepts that enable investors to easily enter and trade securities. The comprehensive Neobroker comparison from Statista, for example, helps to find the right Neobroker for a quick and uncomplicated entry into the brokerage business. At the same time, the new brokers offer lucrative offers, which can breathe new life into securities trading.
Neo broker or classic broker?
The generation of neobrokers is on the rise. However, many investors and interested parties are not even aware of how the new broker differs from a classic broker. Because of this, the question often arises: "What is the difference between a neo-broker and a classic broker?". However, the question is easy to answer. Neo and smartphone brokers offer a focused and novel approach. The focus is on a dedicated area of ​​securities trading. Conventional brokers, on the other hand, are broadly based, so you can choose from a wide range of services and trading options. This approach can be overwhelming, especially for newcomers.
Since neobrokers, on the other hand, have specialized in certain areas, such as the ETF savings plan, they impress with their expertise and professional competence in the brokerage business. However, it is important to know that smartphone brokers usually specialize exclusively in mobile and digital applications. Neobrokers have also set themselves the goal of promoting the democratization of the stock market. Conversely, this means easy and uncomplicated access to regional exchanges and various trading options. The aim is for as many people as possible to have access to investments using extensive comparison. The new brokers can also offer investors trading in securities on favorable terms.
But why can neobrokers offer such low fees compared to banks?
Neo and smartphone brokers finance themselves through commissions, which they receive from trading venues or exchanges. If a suitable broker can be found in the Neobroker comparison, a share is bought. The new brokers receive a fee for this purchase via a trading venue. That is the reason why they can offer moderate fees and are also particularly interesting for beginners. Furthermore, the focus is on the core business, so that costs for personnel or a location can be saved. The calculation is simple. The lower the costs, the cheaper the service can be offered.
The advantages at a glance
Neobrokers are not only particularly interesting for beginners, but also for experienced investors. Experienced investors should also consider moving their portfolios due to the price revolution. The advantages at a glance help with the decision-making process and enable a new type of financing option.
Getting started: With the help of a neo-broker, both beginners and experienced investors can get a simplified introduction to the brokerage business and trading in securities. At the same time, this results in a democratization of the stock market, which also gives beginners a better chance.
The price revolution: A clear advantage lies in the price revolution. While investors once had to show a minimum order size of 1,000 euros, the minimum order size for a neo-broker is usually between 100 and 500 euros. Furthermore, the new brokers offer their services on favorable terms, which is also reflected in the fees for execution courses.
Transparency and structure: By trading securities from a smartphone, investors always have an overview of their finances and investments. This enables a quick reaction to changes in the regional exchanges. At the same time, the interface is user-friendly and clear.
This is how you find the right neobroker
Even if trading securities outside of normal trading hours is lucrative, the online broker should be chosen with care. A comprehensive Neobroker comparison supports the decision-making process. After all, not every broker suits every investor. When choosing a neo-broker, the costs should be the most important criterion. This includes both the execution prices and the minimum order size. Furthermore, attention should be paid to which trading venues a broker offers. Many neo-brokers focus on regional exchanges and mostly offer between one and two trading venues.
The range of offers is also relevant. For this, it is important to know which securities are to be traded. The range of services offered by most neo-brokers includes trading in shares, ETFs, warrants as well as crypto ETFs and leverage products. Investment instead of inflation is important, but the selected investment should also match personal requirements and possibilities.
When trading securities, special attention should also be paid to the possible return. A depot move can prove to be worthwhile if the new depot has low fees and excellent services.
Conclusion
Neobrokers represent an optimal alternative to classic brokers. They are characterized by low fees such as execution rates, individual investment options, and easy entry into securities trading. However, before making a decision, as in the case of a depot move, a comprehensive Neobroker comparison should be sought. This helps to find the right online broker.