Thinking of establishing your own business soon? There are important considerations to keep in mind before jump-starting your entrepreneurial journey.
Running a new business requires commitment and focus. You have to make correct decisions and fill different roles on a daily basis. As a Forbes article points out, being a business owner "entails understanding and dealing with many issues – legal, financing, sales and marketing, intellectual property protection, liability protection, human resources, and more."
On top of that, you need to observe basic yet proven business practices to succeed in your industry.
Here are some tips to get off to a good start as you form your company:
Company Formation 101: Effective Tips on Starting a Business
1. Decide which business entity is right for you
Before proceeding with business registration, you'll have to decide on what type of entity is best for your company.
Your chosen legal structure will determine many essential aspects of your business, such as tax filing and your personal liability.
For example, sole proprietorships and partnerships are ideal for businesses owned by a single or more individual. It is worth noting, however, that these company structures are unincorporated. This means that the sole business owner or partners can be held responsible for the company's debts.
On the other hand, limited liability companies (LLCs) and corporations (such as C corp, S corp, or B corp) allow owners to create separate legal entities. As opposed to sole proprietorship and partnership, these structures protect owners and their assets from legal liabilities.
Consult with a lawyer or business agent to know which entity type best suits your business model. Also, you can ask them for legal requirements if you are planning to register and incorporate your company in a state other than your home state.
2. Determine how you will finance your business
Of course, it's also important to know how you plan to cover your business expenses. Lack of funding is one of the most common reasons why some new businesses fail. You definitely don't want to make the same mistake. That's why you should work on diversifying your funding sources.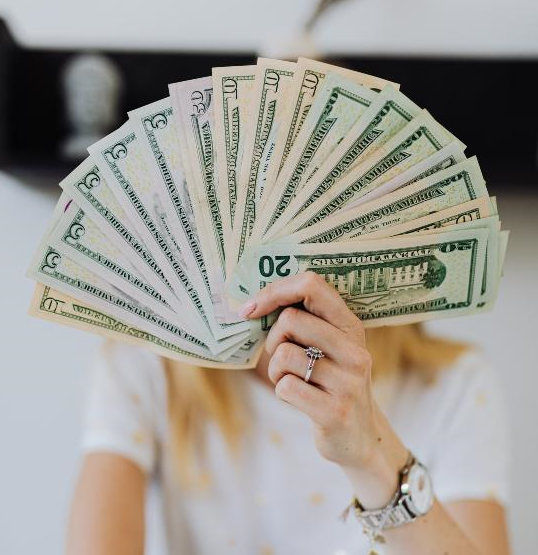 Using your own money or savings, for instance, is a possible option for financing your business. Another idea is to qualify for government grants and subsidies available in your area or industry. You may also consider applying for bank loans or seeking funding from angel investors and venture capitalists.
Again, the goal is to diversify your funding alternatives since it's never wise to put all your eggs in one basket.
Read Also: Stakeholder Management Strategy For Building Trust
3. Do extensive market research and competitor analysis
"Most entrepreneurs spend more time on their products than they do getting to know the competition," points out Forbes.
Smart business owners make sure that they devote effort to understanding both their target market and their competitors.
You want to gather as much data as possible about your potential customers. "You can use questionnaires, surveys, and interviews to learn what consumers want," the business magazine website adds. It goes on to point out that there is little point in surveying people you know unless they're actually in your target market.
Accordingly, you should also compile information about your competition. Learn about their strengths and weaknesses, along with how you can position your business to compete with them. In most cases, banks and investors will ask you about these details before granting you a loan or investing in your company.
4. Never mix your personal and business funds
Having your own business bank account is a must. Besides, combining your personal and corporate finances is an error you can't afford to make. It will only make the taxation and auditing process more complicated.
With a separate business bank account, you will be able to distinguish transactions much easier. You can prevent confusion plus you can also give your business greater credibility. Customers will find it easier to trust your business if they can address payments directly to your company name instead of you as an individual.
5. Recruit competent talent
It's crucial that you hire good people during the early stages of your business. Adding competent team members allows you to get off to a good start right away. Remember that your business is only as good as your workers. They represent you to your customers so you definitely want to hire those who believe in your vision.
Recruiting the best employees not only contributes to company growth – it can also help you save time and money. You won't have to spend long periods correcting poor performance or worse, repeating the hiring process all over again just to find a replacement.
To ensure that you find the right applicants, review applications and conduct thorough interviews. Evaluate their qualifications and experience. More importantly, try to see if they'll be a good fit for your company culture.
The bottom line: a good business really doesn't have to be a one-man or one-woman show. As Apple co-founder Steve Jobs once said: "Great things in business are never done by one person. They're done by a team of people."
6. If necessary, tap external help
In addition to full-time employees and freelancers, you should tap other professionals to help you with your business.
Case in point, a corporate lawyer can be a valuable resource if you need legal assistance. They can help you, for instance, if someone sues your business. An accountant, on the other hand, can make it easier for you to manage, monitor, and evaluate business finances.
Meanwhile, registered agents are the experts in company formation and when it comes to staying legally compliant. They know which licenses, permits, and other requirements are necessary for your business. In fact, they will regularly inform you about upcoming due dates and deadlines to ensure that nothing is ever overlooked.
Read Also: Honesty In Job Interviews: You Can Reveal These 5 Secrets To Recruiters
Final thoughts
With these practical suggestions, you will be able to have a hassle-free experience as you get your startup business off the ground. You can prevent many of the usual problems that first-time entrepreneurs commonly face. So take these 6 pointers into serious consideration as you begin operating your company.
Best of luck to your newly-formed company!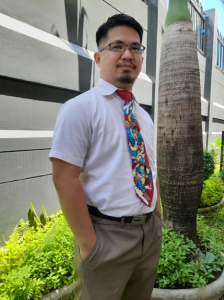 Author's bio:
Mark Rosario is a content specialist who regularly writes for Registate, Delaware-based registered agents, and company formation specialists. He has a passion for thorough research and converting business concepts into compelling, informative content.