Do you want to learn more about sustainable windows? Then you are exactly right here! Maybe your "house construction" project is just beginning – maybe it's also the upcoming replacement of old windows in the house in need of renovation that brought you here. Whatever it is: When choosing a window, there are a few things that you should definitely consider in order to conserve natural resources, minimize CO2 emissions, make your house more energy-efficient, and, last but not least, keep your heating costs in check keep.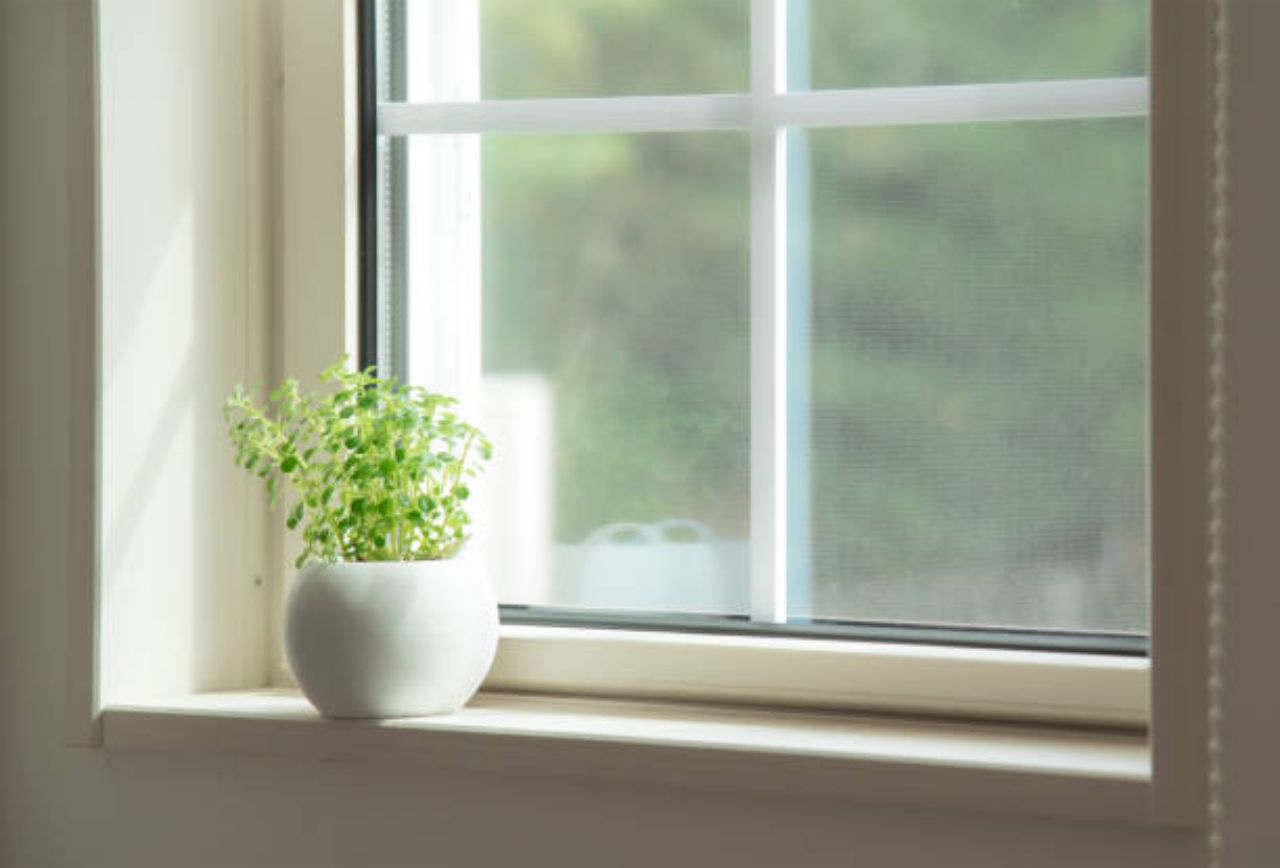 In this article, you will now find out what really makes sustainable windows, how to recognize them, and how to enjoy them for a long time. Here we go!
You can find a brief overview here:
1. Choosing the right base material
In the case of sustainable construction and renovation projects, one question arises: wooden or plastic windows? There is no universally correct answer.
From an ecological point of view, the choice of wooden windows initially seems relatively easy due to the positive CO2 balance of the renewable natural material compared to windows made of plastic, which are produced in an energy-intensive manner. They also create a more pleasant indoor climate.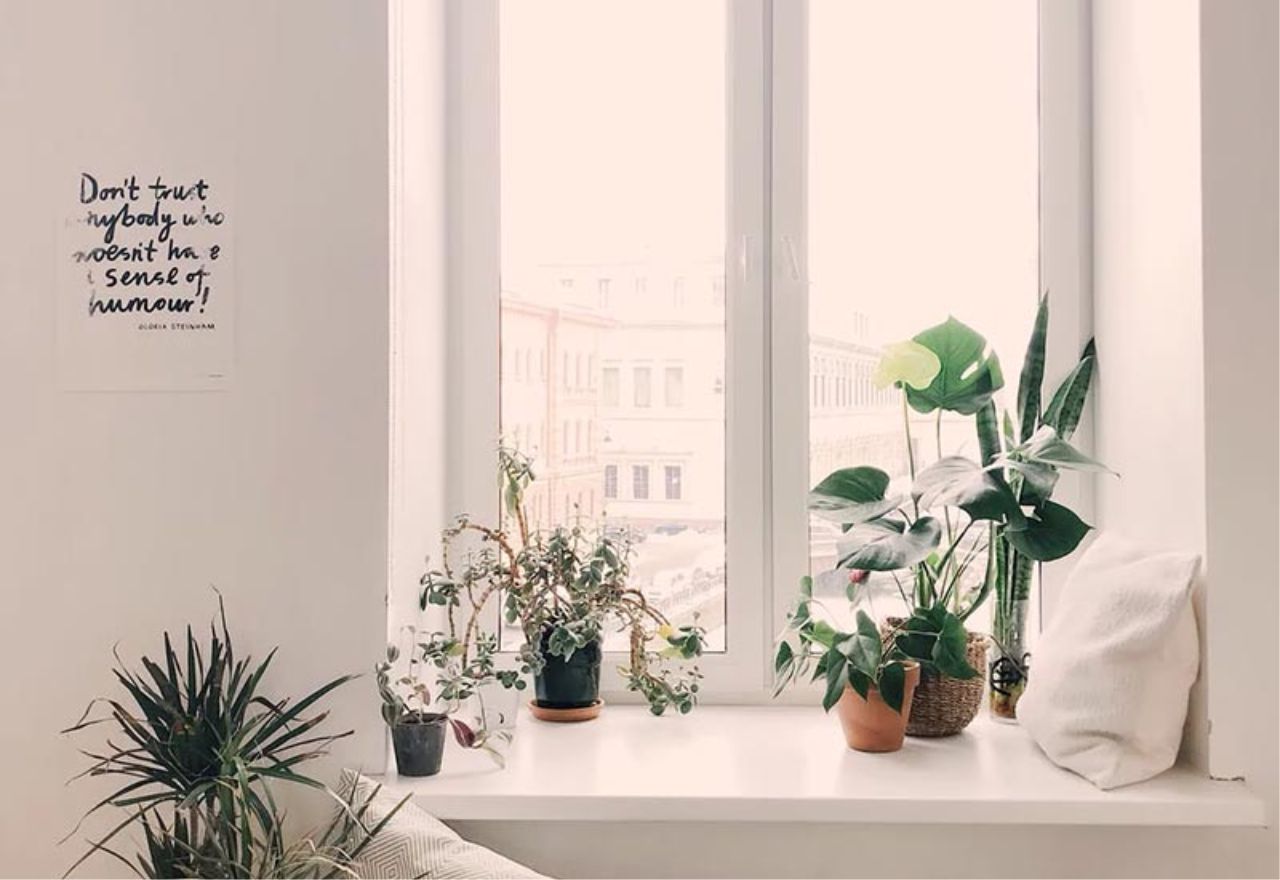 But in some aspects, the advantages of plastic outweigh the disadvantages. For example, it makes PVC windows less sensitive to acids and cleaning agents, requires less maintenance, and usually only causes low maintenance costs. Frames made of wood, on the other hand, are more susceptible to weather damage in the long term compared to plastic and aluminum windows and usually have to be reworked over time.
There is actually no "right or wrong?" here. Ultimately, the choice should fall on the window material that guarantees the longest possible service life, increases energy efficiency, and suits your own ideas.
2. Thermal insulation
The "eyes of the house" are particularly susceptible to constant energy losses. Especially with older, often somewhat warped wooden windows (e.g. with single glazing), a lot of heating energy, which was generated at great expense, is lost again, especially in the colder months of the year – and this puts a strain on the environment and your wallet.
For the ecological evaluation of a window's insulation, you should always use the so-called thermal insulation value as a guide when making comparisons. Windows with a high thermal insulation value (e.g. due to optimized glazing and tight profiles) ultimately reduce your energy costs and use the resources used more efficiently.
3. Lead-free profiles
The profiles are the connecting elements (usually wood or plastic) between the frame and the sash of a window. They are often made of environmentally harmful lead. But there is also a more sustainable way, for example with window profiles that are based on ecological stabilizers (e.g. a calcium-zinc base).
4. Recyclable and recycled material
Of course, it has a decisive influence on the ecological balance of a window system if its material has been recycled and it can basically also be recycled after possible removal. In this way, the natural resources simply remain in the material cycle, which keeps the CO2 emissions for production as low as possible. Wooden windows, for example, can usually be recycled very easily. But plastic frames, window glass, and fittings can still be recycled.
However, it is important to dispose of the old windows properly. If you carry out your renovation with a professional window fitter, he will usually carry out the disposal for a fee, so that your effort is limited. But of course, you can also do it yourself, for example at the nearby recycling center or via the bulky waste. Replacing old windows is worthwhile for the environment in the long term, as the energy efficiency of a building is significantly increased.
5. Equipment and decoration of the windows
The new, sustainable windows are installed – but there is still an environmentally friendly potential that needs to be used!
For example, make sure that fly screens can be assembled and disassembled in a stable and material-friendly manner so that they can serve their purpose for as many decades as possible.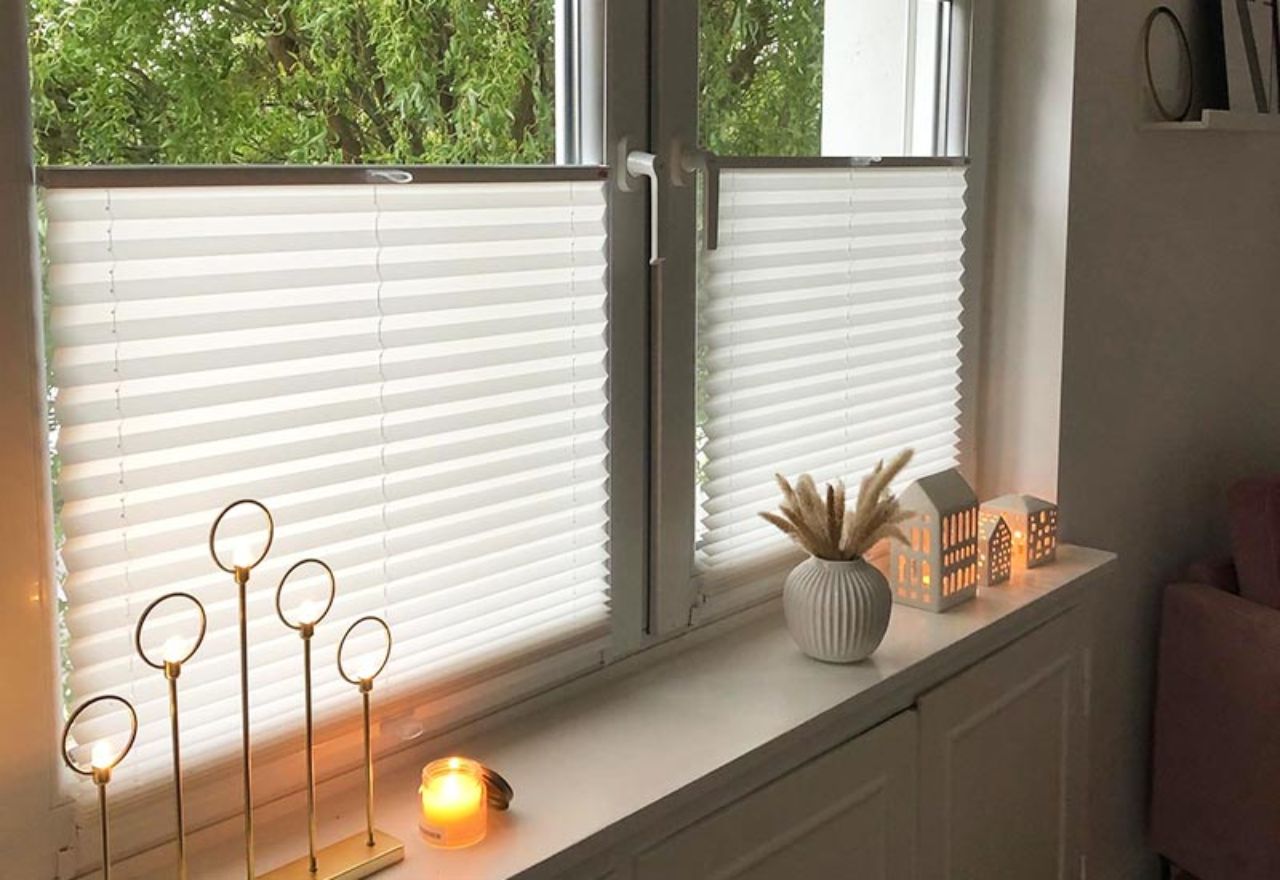 You can also make a valuable contribution with the choice of your pleated blinds. For example, prefer roller blinds made from 100 percent recycled raw materials if possible. Some manufacturers even rely on yarn made from plastic waste collected in the oceans. Last but not least, the Window Fashion pleated blinds, similar to blinds, also help you with environmentally friendly heat regulation in the interior.
Don't forget curtains and curtains! When buying, be sure to look for the trustworthy Oeko-Tex certificate that identifies sustainable fabrics without chemicals. If possible, give preference to natural and ecological materials, such as linen, when making your choice.
Tip: Elegant folding shutters, which are attached to the outer facade next to the window, can also protect against solar radiation and come from sustainable forestry.
6. Philosophy of the manufacturer
What else should you look out for when choosing your windows in addition to thermal insulation value, recyclability, and lead-free profiles? For example, on the mission statement of the respective producer. Is work being done digitally and as regionally as possible, are transport routes minimized, is material recycled, is plastic waste reduced in operation, and is solar energy used in window production? Orientate yourself to the philosophy of the manufacturing company in order to end up with truly sustainable windows.
7. Sun protection lenses
Let's get to the glazing. Basically, with regard to the sustainability aspect, windows with triple thermal insulation glass are recommended.
But the sun's rays can still transport heat through the panes into the cool interior of the building. By specifically darkening the window panes, we can keep hot air away from the desirably cool interior in summer. However, this plan cannot always be implemented in practice.
Fortunately, special sun protection glasses can also prevent the apartment and house from heating up quickly, making expensive and energy-intensive air conditioning systems unnecessary. Therefore, when buying, simply make sure that the heat permeability of the glass pane of your window is as low as possible.
"Insider tip": I don't want to withhold from you the new modern climate glass for your windows. It reflects long-wave thermal radiation from the inner glass side in cold winter, so you stay comfortably warm inside. The room temperature in summer, on the other hand, is pleasantly cool because the solar energy can be kept away from the interior.
8. Position and orientation of windows
From an ecological and financial point of view, it makes sense to ensure that the windows are shaded whenever possible. This works, for example, with the help of trees that provide shade, but also with the help of a balcony or the roof overhang. In summer the sun is so high that the building itself casts a protective shadow on the windows, in winter so low that its heat can enter the house through the window pane.
9. Regular maintenance and inspection
Basically, windows require very little maintenance and care. Nevertheless, regular maintenance and checks serve to ensure that they do their job for as long as possible.
First about cleaning: Windows are best cleaned with a self-made, natural glass cleaner, as well as with natural home remedies such as lemons, water, and a little vinegar. To ensure that the windows are free of streaks, you should follow the sequence of steps "wet wipe, strip, polish" and generally avoid cleaning the panes in direct sunlight.
Now for the review: Wood windows in particular will work and warp somewhat over time. In general, always make sure that your windows can be closed and opened properly. If the material rubs against each other regularly, unsightly quirks occur and the functionality may also be restricted. These things should also be avoided if you want to enjoy your sustainable windows for a long time and use the natural resources used for as long as possible.
10. Resource-saving use
In addition to the material, equipment, and orientation, opening and closing the windows sensibly also plays an important role in the ecological assessment.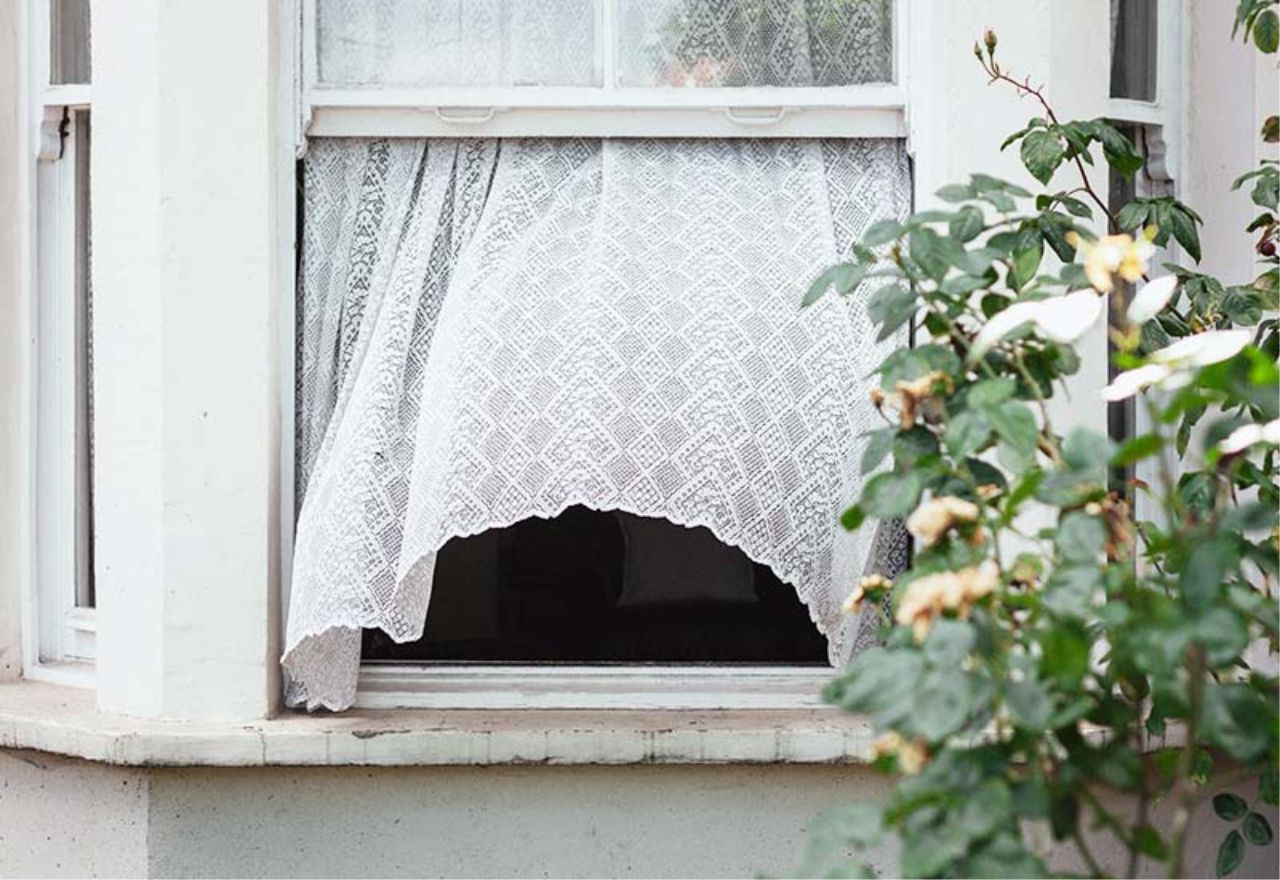 One of many valuable heat tips in summer is, for example, airing out in the early morning hours and late in the evening. At these times you can let in a lot of cool air in a few minutes and then close the windows again. This saves energy in the household and is much more sustainable than having the window tilted all day.
By lowering the blinds and drawing the curtains on the sun-intensive sides of the house, you also let less heat in.
Tip: In the cold winter, you should also only ventilate briefly, so that new fresh air can come in but as little heat energy as possible can be lost.
Use tips for windows that are as sustainable as possible!
The choice of windows contributes significantly to the energy efficiency of a building. Really sustainable windows ensure that as much heat energy as possible remains within your own four walls during the cold season – and that little hot air from the outside gets into the cool rooms inside in the hot summer.
You can already make a real difference in terms of sustainability when buying your glass windows. Pay particular attention to the ability to provide efficient thermal insulation, lead-free profiles, and recycled material. The orientation of your windows (which of course can only be changed to a limited extent in the case of renovation projects) also plays a role, as does the maintenance and usage behavior. Ultimately, sustainable windows can be recognized by the fact that the entire window system with all its elements has a long service life, requires little maintenance, and has a high level of thermal insulation.
I really hope that I was able to help you with this article about the most environmentally friendly windows possible. Do you have any questions, tips, or personal experiences that you would like to share? Then just write me a comment.
stay sustainable