7:10 AM ET
Tim BontempsESPN
For the first time in three years, the NBA offseason is back to normal.
After the turmoil and upheaval of the past two-plus years, which forced the league to navigate the COVID-19 pandemic, the NBA is in the middle of a much-needed quiet stretch ahead of next month's training camps.
But a return to the traditional calendar has coincided with what should be a wide-open race for the 2023 championship after the Golden State Warriors ousted the Boston Celtics in six games to claim the fourth championship of the Stephen Curry era.
With most of the offseason dust settled, and with some time to digest the past few weeks, what are the storylines to watch for 2022-23 and beyond?
Here's what a panel of 15 NBA coaches, scouts and executives had to say about the most important offseason news and what to expect heading into the season, including MVP and best rookie debates, offseason winners and losers, and what lies ahead in the postseason.

1. Who is the best player in the NBA right now?
For the second straight year, Antetokounmpo is a leading choice here, going from an even split with Kevin Durant last year to claiming 11 of the 15 responses this time around.
"He's healthy, you can put the ball in his hands or play off the ball as a screen-and-roll guy, and his defensive effectiveness," a Western Conference scout said of Antetokounmpo's impact. "I think Durant is the most talented guy because of his shooting and scoring ability, [but] Giannis' will, the human, the winner, the mentality, the everyday effort, raising the effort of guys around him … it's hard to top that."
In the eyes of some voters, however, two players did.
Curry, after leading the Warriors back to the mountaintop with a Finals MVP breakthrough, and James, despite approaching his 38th birthday, both garnered at least one vote.
"They just won the title. It's a results-driven league, and he's provided the results," a West executive said of Curry. "Not only is he an elite generational talent, but he's the kind of guy you want in your locker room. He is the culture."
An Eastern Conference scout had two words to sum up his Curry vote: "He wins."

2. Who will be the best player in the NBA in five years?
Even though Antetokounmpo will be 32 and in his late prime five years from now, he finished with the most votes in this category. Multiple voters expect the two-time MVP to keep growing his game. "Every time you think he's reaching a limit, he shatters it," a West executive said. "Why [wouldn't you] expect him to keep doing it?"
2 Related
Not surprisingly, Doncic — who at 23 has already claimed three All-NBA first-team selections in his first four seasons — wasn't far behind.
The argument: Doncic is already an MVP-level talent who, in five seasons, will be just entering the prime years of his career.
"It's hard to bet against him," an East scout said. "There's some worries about whether he'll keep up with his conditioning, but I'm not betting on anybody over him in five years."
Also receiving consideration was the 24-year-old Tatum, who is coming off leading the Celtics to the NBA Finals for the first time in 12 years.
Both Tatum voters pointed to his status as one of the league's premier young two-way stars.
"Just because of the defensive component," said an Eastern Conference scout. "Luka is a stud, and you don't need to be a defensive lockdown guy to be an All-NBA player like he is, but having Tatum's self-creation ability, his physical tools and his ability to give you defensive versatility, that's pretty special.
"Luka did a hell of a job carrying that team this year, but the two-way wing creator/scorer is the ultimate archetype, and Tatum is that at 24 years old, and just got that team to the Finals. I just like his ability to give you something defensively that Luka likely never will be able to."

3. Who will be the MVP this season?
While this is an award the media votes on, it engendered as much debate as any question asked on the survey, with five players ultimately receiving votes and several others being mentioned.
What everyone asked did agree on, however, is two-time reigning MVP Nikola Jokic will need a truly extraordinary season to become the first player to win three consecutive MVPs since Larry Bird in 1984-86.
In this vote, it was Antetokounmpo who once again had the inside track on his third MVP award. Doncic received four votes and mentions from several other panelists. The loss of free agent guard Jalen Brunson was seen as a hit to the Mavericks' overall chances but was viewed as a potential boost to Luka's MVP hopes.
"This is as wide open of a field as you could possibly have, because Giannis and Curry are back in the equation," said a Western Conference executive.
"But I'll take Luka. His numbers will be super high, [Christian] Wood will help, they're going to win 50-plus games … losing Jalen Brunson stinks [but] whatever [Doncic's] usage was last year, which was already off the charts, it will only boost his chances."
Embiid picked up four votes, and was mentioned by several other voters. The 76ers big man is coming off two close MVP finishes behind Jokic, and Philadelphia added players around him and James Harden as the duo eyes a bounce-back season in 2022-23.
"They'll have a good regular season, and I think people will think he deserves it," an Eastern Conference executive said of Embiid.
One wild-card vote came in for Morant, the Grizzlies guard who has quickly become one of the faces of the NBA.
"They're going to be very good again," a Western Conference scout said. "He's going to be the best player on the team, he's gotten better every year and he'll be a fresh face to the voters."

4. Who will be the best rookie in five years?
After plenty of pre-draft debate about how the top three picks would play out, two of the choices at the top of the draft — Paolo Banchero and Chet Holmgren — split 12 of the 15 votes here.
The other — Houston's Jabari Smith Jr. — didn't receive one.
Banchero received a late push to catch Holmgren atop this poll over the past few days in the wake of Holmgren's being ruled out for the season with a foot injury last week.
Banchero, the top overall pick by Orlando, had an impressive summer league debut. Voters noted they were drawn to his ready-made NBA frame and his ability to immediately compete from both a strength and skill standpoint.
"I don't think it will be empty minutes," a West scout said of Banchero's first season in Orlando. "He will be able to play the role this year that in five years he will be playing, because his body is developed enough. He's what people are looking for: length, size, athleticism.
"So, when you bring all that together, he's most transferable from now to five years."
Holmgren, meanwhile, was praised by panelists for his ability to impact the game in a variety of ways, which gave him the edge over the rest of his rookie class.
"He can shoot, he can pass, he plays both ends, he's a dedicated worker, he's freakishly long," an East scout said. "He's going to have ample opportunities to shine."
Picking up two votes was Detroit guard Jaden Ivey, the fifth pick in the 2022 draft.
"It's a guard league. He's going to be on a good, young team with a lot of young, good guys around him," an East executive said. "I think he's got a chance to be really good [with] a great platform to build off."

5. Which team will Kevin Durant be on the day after the trade deadline?
For all of the sound and fury surrounding Durant and the Nets over the past several weeks, the near unanimous opinion among the scouts and executives paneled for this survey was that, in the end, Durant not only won't be traded by the time training camp starts next month, but he won't be traded by the Nets at all. Brooklyn had made it clear there is a high bar to reach a Durant deal, particularly with four years left on his contract.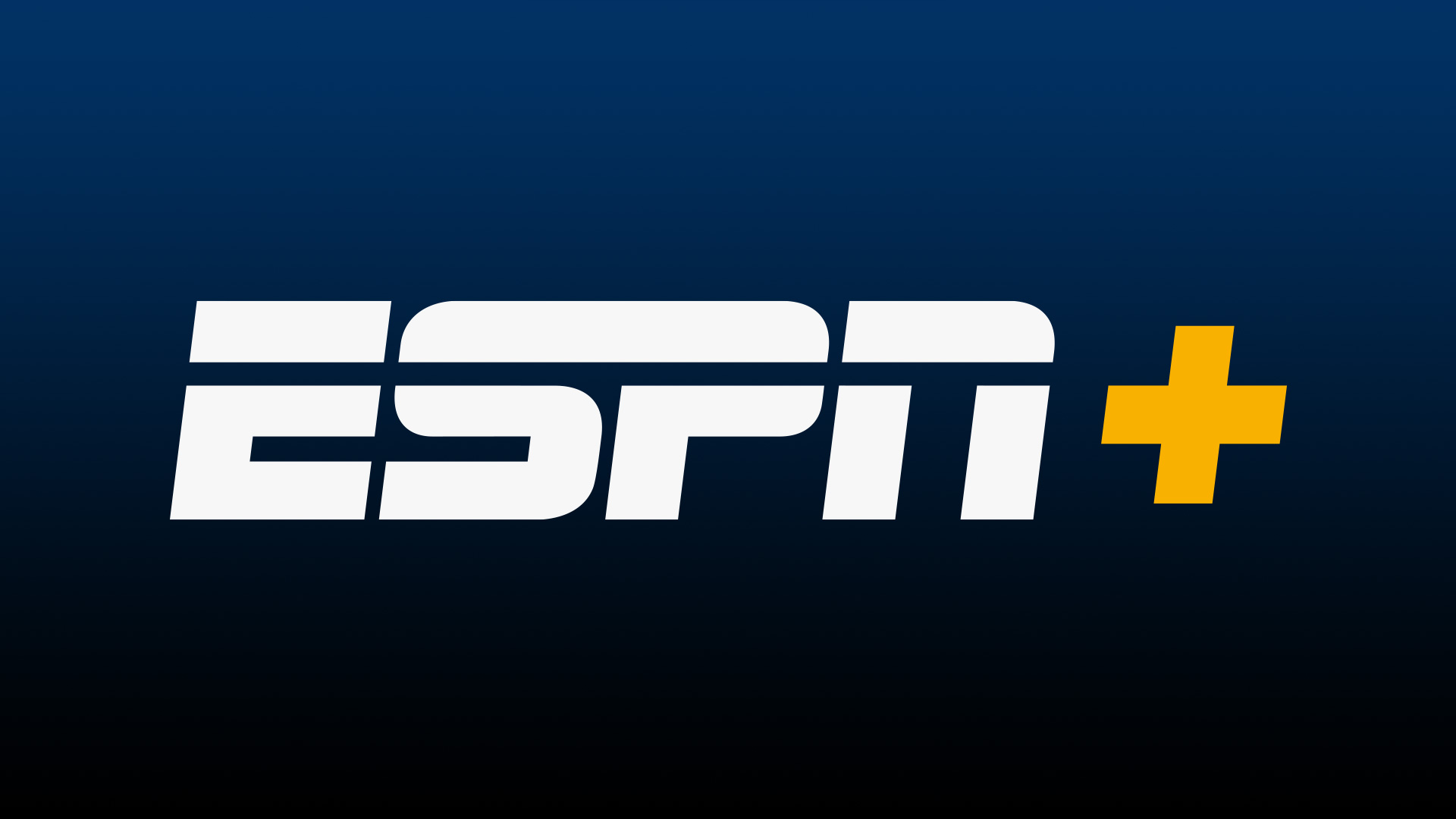 Get access to exclusive original series, premium articles from our NBA insiders, the full 30 for 30 library and more. Sign up now to unlock everything ESPN+ has to offer.
"A lot of teams are like, 'We aren't getting what we want,' but they'll eventually settle," a West scout said. "If you're not settling for [Celtics forward] Jaylen Brown, you're not trading the guy. I think they're doing this and you're hearing all this because they want people to know unless you blow our doors off, we're just not doing it.
"I think it's to show Durant, 'Hey, we tried, but we couldn't get value, so we're keeping you. Sorry.'"
For the two people who thought Durant would be traded, each had a different answer, with one opting for the Celtics in exchange for Brown, and the other choosing Phoenix, a team that was on Durant's wish list at the beginning of this entire saga nearly two months ago.
"Jaylen Brown is the best player they can get, and I think they'll have to move him eventually," a West executive said, explaining why Boston could wind up with Durant.
As for the Phoenix angle, an Eastern Conference scout said, "I just don't think teams are going to pay what the Nets are asking until Deandre Ayton can be moved, and then once he can, I think Phoenix is the team that had the most interest and the best pathway to get [Durant]."

6. Which team will Donovan Mitchell be on the day after the trade deadline?
Note: This survey was conducted prior to Monday's news that the Knicks and RJ Barrett are finalizing an extension, a move that complicates trade talks between New York and Utah.
The Knicks not only were the overwhelming favorite to eventually wind up with the three-time All-Star, but they also were the only team mentioned as a possible destination outside of Utah.
Some of that is because of the open secret that the two sides have been discussing a deal. But part of it also stems from Mitchell wanting to be in New York and the Knicks having the thing Utah wants — namely draft capital — to get a deal done.
"If what [the Jazz] want is draft picks, if that's their most important thing, then New York has the ability to give them what they want," said an East executive. "You're never going to get [full] value when you trade a guy like that, so it becomes a matter of what's important to the team involved. It seems like that's what Utah wants."
Not only was New York seen as the most logical team to land Mitchell, it's ultimately a deal the Knicks need to make as the franchise continues to drift among the bottom third of the conference.
"You have to give up all the picks? Fine," an East scout said. "What you have is not enough, and that's a major understatement. At least you're on the way [with Mitchell]. You need great perimeter players. They have a major player in Brunson, but at least you're headed in the right direction with them. You might be able to attract free agents then."
play
2:55
Stephen A. Smith breaks down why the Knicks' lack of leadership is contributing to their struggles.
The one executive who believed Mitchell would remain in Utah after the deadline didn't think it would be from a lack of effort on the Knicks' part. Rather, with just a month until training camp, the executive's expectation was that if a deal isn't done between now and the start of the regular season, it would wind up being too complicated to get done. (A similar sentiment was echoed by other panelists, though they believed New York would ultimately get a deal done.)
"I just don't think a midseason trade is where you're getting four first-round picks. That's usually an offseason trade," the East executive said. "And I don't think the Knicks will be good enough to think, 'Let's do this right now.'
"If he's in Utah on Dec. 1, I think he'll be there all season."

7. Which team had the best offseason?
Evaluating the offseason can generally be described as a "beauty is in the eye of the beholder" exercise, and that certainly applies to this question, which had the widest range of answers of any on the list.
Coming out on top by a decent margin, however, was Boston's offseason. The Celtics added two quality rotation players — guard Malcolm Brogdon in a trade with the Indiana Pacers, and forward Danilo Gallinari as a free agent — without sacrificing any of their top eight players who got them to the NBA Finals.
The only other team to receive more than a single vote was Philadelphia, which was praised for, in similar fashion, being able to address some weaknesses this summer by adding P.J. Tucker, Danuel House and De'Anthony Melton.
"They plugged holes," a West scout said. "I don't think it made them the best team, but they addressed their weaknesses pretty well."
The Hawks received a vote for the Dejounte Murray trade, as one scout loved the fit of him playing alongside fellow All-Star guard Trae Young. The Clippers received a vote for keeping their roster together and getting healthy in an offseason when no one at the top of the West took a significant step forward. The Jazz received two votes for the draft-pick haul they received in the Rudy Gobert trade with the Minnesota Timberwolves, while the Knicks got one for signing Jalen Brunson and for not overreacting to Mitchell being available and deviating from their plan.
"[The Knicks] accumulated picks. They're not going out and throwing money at bad free agents," an East scout said.
The Sacramento Kings were given a single vote by an opposing Western assistant coach: "I think they've made enough additions where I think they have a legitimate chance to make the playoffs."
Finally, the Wizards were given credit for both signing Bradley Beal to a long-term contract and making, in the eyes of one West scout, a great deal with the Denver Nuggets for Monte Morris and Will Barton.
"I really liked the trade they made with Denver. I think it's hugely lopsided in their favor," he said. "They put themselves in the middle tier of the East … with Atlanta, Chicago, Cleveland."

8. Which team had the worst offseason?
The clear "winner" was Dallas, which was roundly criticized for losing Brunson off a team that went to the Western Conference finals.
The guard signed a four-year deal with the Knicks last month instead of returning to the Mavericks. Dallas also failed to get a sign-and-trade deal done for him that would have at least provided a trade exception.
"They lost him for nothing," a West executive said, "then turned around and gave JaVale [McGee] a lot of money and traded for Christian Wood."
• Rivalries on opening night
• Must-see Christmas Day lineup
• Games you won't want to miss
• Videos: Top schedule release reactions
• Full NBA schedule
The Hornets received three votes for their handling of James Borrego, who was viewed as doing a good job the past couple of years before Charlotte fired him after the season, and for the uncertainty surrounding restricted free agent Miles Bridges, who was charged with three felony counts of domestic violence last month.
Not surprisingly, the Nets also received a couple of votes after making daily headlines for all the wrong reasons, even if they've still managed to keep the Kevin Durant-Kyrie Irving-Ben Simmons trio intact.
"It's absolutely the Nets," an East scout said. "They're paying the price for the past three years. They handed their team over to these guys, and this is what you get."
The Lakers received a vote for largely standing pat this offseason, while the Timberwolves did for, in the eyes of one executive, overpaying for Gobert.
Denver received a vote, as one executive wasn't a fan of the trade that sent Morris and Barton to Washington for Kentavious Caldwell-Pope and Ish Smith, while the Portland Trail Blazers received one for what was seen by one West executive as a confusing summer.
"They're just a head-scratching team," he said of the Blazers. "What are they competing for?"

9. What was the most surprising move of the offseason?
Rudy Gobert to Minnesota: 10 votes
James Harden taking a pay cut: 1 vote
Dejounte Murray to Atlanta: 1 vote
Russell Westbrook still being a Laker: 1 vote
Malcolm Brogdon to Celtics: 1 vote
No huge moves among the elite contenders: 1 vote
The biggest move of the offseason received 10 of the 15 votes for the summer's biggest surprise — less because of the fact Gobert went to Minnesota, but instead for the terms of the deal to acquire the three-time Defensive Player of the Year.
"What Minnesota gave up for him, [plus] the fact they traded for him when they already had Towns," an East scout said, "I would not have predicted that.
"[And] what they paid for him now has the ripple effect of making it harder to trade Durant and Mitchell."
play
2:16
Stephen A. Smith and Kendrick Perkins debate whether Russell Westbook and Patrick Beverley can coexist in L.A.
One executive cited Philadelphia's getting Harden to take less money to help the Sixers rebuild their roster, one executive was surprised by the quiet summer among the league's elite teams, and one scout pondered why Westbrook, after everything that's happened over the past several months, was still a Laker.
"I think [the Lakers are] trying to prove to themselves and other teams that they don't have to do something," the scout said. "I think Westbrook is not quite as broken as everyone sees.
"If he gets put on a bad team, he'll make a bad team decent. You put him on Indiana? He'd affect winning."

10. Who wins the East finals, West finals and the NBA Finals?
East champs:
West champs:
LA Clippers: 8
Phoenix Suns: 3
Golden State Warriors: 3
Denver Nuggets: 1
NBA champs:
LA Clippers: 5
Milwaukee Bucks: 4
Boston Celtics: 4
Golden State Warriors: 2
Last year, the Nets received seven votes to win the East, and six to win the title, while the Lakers received five votes to win the West and two more to win it all.
Things didn't quite work out that way.
This time around, it is the other team in Los Angeles, the Clippers, who came out on top, getting five of the 15 votes to win the title.
They received the majority of support to win the West, and edged out Boston and Milwaukee to win the title, behind healthy versions of Kawhi Leonard and Paul George to support what is arguably the NBA's deepest team.
Wednesday, Oct. 19

Knicks vs. Grizzlies, 7:30 p.m.
Mavericks vs Suns, 10 p.m.
Friday, Oct. 21
Celtics vs. Heat, 7:30 p.m.
Nuggets vs Warriors, 10 p.m.
*All times Eastern
"I don't know if [Leonard will] necessarily be MVP, because he won't play enough and I don't think he cares about that," an East executive said. "But when it comes to playoff MVP, he has an excellent chance of that."
After the Nets dominated the East voting last year, it is the past two teams to represent the conference in the NBA Finals — the Celtics and Bucks — that split the votes to emerge in 2023, with each claiming seven of the 15 votes and four votes to win the title.
"I just think Milwaukee would have done it last year if [Khris] Middleton was healthy," a West scout said. "I think Giannis will be the best player in a series, and my default in most things in the NBA is whoever has the best player tends to win."
The lone remaining East vote was for the team that nearly knocked off Boston last season, the Heat. "I think experience matters, and they were close last year," an East executive said. "We all anointed Boston really quickly, and they barely got by [Miami]."
Coming up behind the Clippers out West were the defending champion Warriors. After not getting a single vote last year, Golden State was chosen by three voters to reach the NBA Finals, and by two of them to repeat as champions.
"[Klay] Thompson is going to be better, they're coming off the championship, [James] Wiseman is back, [Moses] Moody, [Jordan] Poole will both be a year older," an East scout said.
"You've got to pick them, because of experience."
The Suns received three votes to return to the NBA Finals after last season's disappointing West semifinal collapse to the Mavericks, which ended with a blowout loss in Game 7.
The rationale? They've arguably been the best team in the West each of the past two regular seasons, so why not do it a third time in a row?
"Assuming there's been some massaging of the Ayton situation, they should be good," one panelist said. "They've shown they can win some of the games when [Chris Paul] is not available, and if Chris is healthy, they'll be really, really good when it matters."
Denver, meanwhile, got the remaining vote, with the return of Jamal Murray and Michael Porter Jr. from long-term injuries last season boosting a team that already features the two-time MVP in Jokic.
Source by www.espn.com