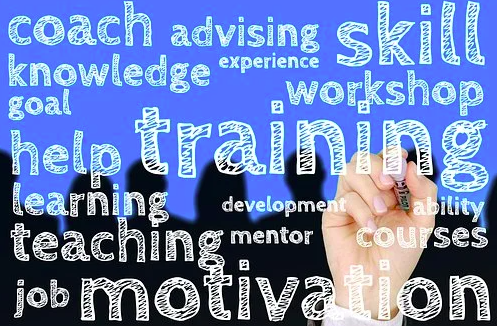 1. Career Coaching
Coaching for a career is all about helping someone achieve their professional goals. A career coach will help you identify your strengths and weaknesses and then develop a plan to help you reach your goals. They can also provide support and guidance along the way. If you're considering a career change, or just want to get ahead in your current job, career coaching could be a good option for you.
To become a career coach, you'll need to have some experience in the workforce, as well as strong communication and coaching skills. You'll also need to be able to inspire confidence in your clients, and help them stay motivated when things get tough. If this sounds like something you're interested in, there are many courses and programs available that can teach you the skills necessary to become a successful career coach.
2. Life Coaching
Life coaching is a type of coaching that helps people live their best lives. The coach helps the client to identify their goals and then create a plan to achieve them. The coach also provides support and guidance along the way. Life coaching is different from other types of coaching in that it focuses on helping the client to create a life they love, rather than simply achieving specific goals.
If you're interested in becoming a life coach, there are a few things you should know. First, life coaching is not therapy. The coach does not provide psychological or medical advice. Rather, the coach helps the client to identify their goals and then create a plan to achieve them.
Second, life coaching is not counseling. Counselors help people deal with their problems, while life coaches help people achieve their goals.
Third, you don't need to be an expert in any particular subject to be a life coach. While it may be helpful to have some knowledge in areas such as goal setting or time management, the most important thing is that you are a good listener and can help people identify their goals.
3. Sports Coaching
Sports coaching is a profession in which a person helps athletes to improve their performance. A coach may provide instruction in techniques for improving athletic skills, motivation and team-work. Coaches also advise athletes on the rules and regulations of the sport they are playing.
Sports coaching can be a very rewarding career. Coaches typically enjoy working with athletes and helping them to improve their skills. They also get satisfaction from seeing their athletes succeed both individually and as part of a team.
4. Academic coaching
Academic coaching is a relatively new field that has emerged in response to the growing demand for personalized education. Academic coaches provide individualized instruction and support to students who are seeking to improve their academic performance.
One of the main benefits of academic coaching is that it can help students to overcome their weaknesses and achieve their academic goals. Academic coaches work with students on a one-to-one basis, so they can tailor their instruction to the student's specific needs. They can also help students to develop effective study habits and strategies for dealing with academic stress.
5. Business Coaching
Business coaching is all about helping business owners and employees achieve their goals. The coach works with the client to develop a plan of action and then helps them to stay on track. Business coaching can help with everything from increasing sales to improving productivity.
If you want to become a business coach, you will need to have a lot of experience in business management. You should also be able to motivate others and have strong leadership skills. It is also important to be able to listen attentively and be patient when working with clients.
6. Leadership Coaching
Leadership coaching is a relatively new field that has emerged in the past decade or so. It is based on the idea that executives and managers can benefit from having a coach who can help them improve their leadership skills. The point of leadership coaching is to help leaders become more effective and efficient in their role.
Some of the goals of leadership coaching include developing a better understanding of self and others, improving communication and problem-solving skills, enhancing decision-making abilities, and increasing productivity. Coaches work with their clients to set specific goals and then develop a plan of action to help them achieve these goals.
Leadership coaching can be very beneficial for both individuals and organizations. Individuals who participate in leadership coaching often report feeling more confident and capable in their roles. Organizations that incorporate leadership coaching into their management development programs can see improvements in employee satisfaction, productivity, and innovation.
7. Mentoring
Mentoring is a form of coaching where a more experienced or senior individual provides guidance and support to a less experienced or junior individual. The mentor establishes trust, builds relationships, shares knowledge and experience, and helps the mentee to develop their skills.
Mentoring can be extremely beneficial for the mentee, who can learn from the wisdom and experience of their mentor. The mentor can also act as a role model, and help the mentee to develop their personal and professional skills.
There are many different types of mentoring relationships, but typically the mentor will provide support and advice on specific areas such as career development, business skills, or personal growth. They may also provide emotional support during difficult times. The mentee is responsible for setting goals and working towards them with the help of their mentor.