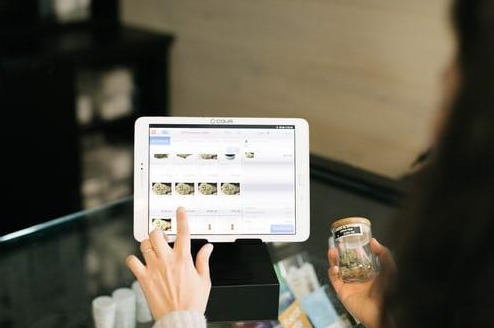 Using automated Grow apps to monitor the growth of autoflower seeds and integrate artificial intelligence, Scott Campbell has developed a new technology that replaces whiteboards with task lists. With the help of this technology, cannabis entrepreneurs can monitor their crops in real time and cut down on operational costs. This innovative technology replaces manual feeding schedules and whiteboards with virtual task lists, ensuring optimal cultivation results. As a result, not only does it save time and money, but it also enhances the results of the business.
Blockchain
Currently, most businesses relating to the cannabis industry use intermediaries to facilitate transactions. However, such intermediaries are susceptible to human error and are only as effective as the people facilitating the transactions. To circumvent this problem, cannabis companies are turning to blockchain technology, which automates transactions by using smart contracts, and computer programs that activate when certain conditions are met. This technology reduces transaction fees and speeds up transactions, which can benefit all players in the cannabis supply chain.
Another benefit of Blockchain technology is that it prevents dispensaries from making unscrupulous purchases. For instance, the government could require dispensaries to join a private Blockchain, which protects the privacy of individual customers. This private network would sync each customer's purchases with the customer's profile and record the transactions in the network. Cannabis companies could then use this information to enhance security and customer service, which would help keep the industry legitimate.
IoT
IoT cannabis technology helps growers monitor their crops remotely using smart measurement tools, including wireless mesh networks and sensors. This allows growers to manipulate various conditions in their crops using computers, tablets, and smartphones. The data gathered from these tools is then used to develop predictive analyses of harvesting buds and future crop yields. The technology can also help farmers improve the efficiency of their operations. Using IoT cannabis technology, cannabis growers can optimize their entire process, from seed to sale.
Buildings IOT has integrated smart technology into its facility design, but cybersecurity must remain a top priority. Moreover, IoT introduces serious vulnerabilities, including the risk of ransomware attacks. While a study revealed that the cybersecurity of cannabis companies was poor or moderate, half of the companies surveyed reported no cybersecurity concerns. It's vital to install virtual personal networks and VPN services for employees working remotely, implement proper cybersecurity training for all employees, and use leading-edge technology.
3D 360-degree photography
If you're a recreational user of cannabis and you want to learn more about how the technology can be used to provide a better experience, you may want to check out this new technology. This revolutionary technology utilizes 3D 360-degree photography to present the product in a more immersive manner. It can also be used to educate users and provide anonymity. If you're not already familiar with this technology, it's a Canadian company that recently listed its stock on the Canadian Securities Exchange. Its AR software, or Augmented Reality, makes it easy to create the virtual experience of any product, even cannabis!
The company's AR Dispensary technology, which uses immersive AR technology and 3D 360-degree photography, is a white-label solution that gives consumers a virtual experience unlike any other in the legal cannabis industry. It allows consumers to preview the products and order them online for pick-up or delivery. Its technology also enables dispensaries to promote their products to a broader audience.
Web technology
As the legalization of marijuana spreads across states, dispensaries are increasingly turning to digital marketing to reach more customers. As an industry, the growth of cannabis sales has led to increased competition. Besides the legal issues, dispensaries must also manage orders and provide a positive shopping experience for customers. As such, modern marketing strategies are necessary to maintain brand image and drive customer loyalty. To make this happen, cannabis retailers are encouraged to implement the most up-to-date marketing technologies, including mobile applications.
Managing inventory is a major hurdle for dispensaries. Technology developed for other, less-regulated industries is insufficient for dispensaries. A restaurant might have 30 items on its menu, while a dispensary has 300, sometimes even 3,000. The scale of dispensary operations requires a sophisticated system for managing vast data attribution. Unlike other industries, cannabis web technology has many benefits, including increased accessibility.
Customer outreach platforms
The customer outreach platforms for cannabis businesses can help the industry reach its target market more effectively. As a cannabis brand, you might not have access to conventional advertising channels such as Facebook, Google, or Twitter. However, these platforms offer valuable customer analytics. Customer outreach platforms like Surfside are a great option because they provide businesses with data on their customers. By leveraging publicly available data as well as loyalty program data, they create profiles of consumers who may be interested in a particular brand or product.
Social media, for example, allows businesses to promote their products to quality followers. As a result, new followers may be attracted to the page's promotional offerings. Similarly, customers following other cannabis dispensaries' pages are likely to be more likely to purchase the product. Using social media platforms for cannabis business outreach has several advantages. It helps you reach out to potential customers, ensuring a higher conversion rate.