Working abroad and securing an overseas job position, is sought-after by many professionals who want to either improve their income, gain an international experience, develop their cross-cultural competencies and soft skills, or just daydream about living elsewhere. If you are considering working abroad and building a successful career as an expatriate, then doing profound research and thinking will definitely help you have the most advantageous and positive experience possible! We gathered some explicit tips to guarantee you make a smooth transition from your home country and have an overall idea of what it takes to ensure a pleasant and rewarding international experience. Continue reading to find out what it takes to plan your overseas dream job.
1. Meticulously researching your destination
You need to start by making deep research of all the possible destinations that you may be interested in, and see which one suits you best and aligns with your future plans. Feeling comfortable where you live is an essential part of working abroad, you need to search for a place where you feel mentally and physically at ease so you can achieve personal and professional development. A rewarding income is also something that you should take into consideration since wages differ from one country to another; making sure you have a good source of revenue is essential to guarantee a comfortable living. Therefore, it is in your favor to take some time to discuss options with a fellow expatriate, and reach out to other professionals that work in your industry within the intended destination, since hearing from their experiences and taking notes will definitely help you have an insight on what to expect, avoid and eventually carefully make up your mind.
2. Pick the right employer
Choosing the right employer is very important, since working abroad is the main reason why you are relocating you should be careful about where you decide to put your skills and competencies into practice and alongside whom you invest your energy. A good employer will help you obtain the appropriate visa and make the relocation process easier by offering a relocation package such as a housing stipend, which includes traveling and shipping costs, in addition to your temporary accommodations. Searching for reviews about the reputation of your future employer by previous or current employees will also be helpful.
3. Know the visa requirements
You should know all the requirements of your visa and make sure that you are eligible and that your working conditions meet those requirements to avoid any unpleasant experiences, as some visa types require their holders to return to their home countries periodically or in case their work contract ends either because they resigned or got fired. You should also be ready to deal with a lot paperwork and legal forms, if you feel overwhelmed or lost, try to seek the help of a good attorney, as they will get the burden off your shoulders and guide you through the entire application process. Check out How to Choose the Best Immigration Lawyer for You for more details!
4. Know culture of your destination and your company's work ethics
Having a good idea and understanding of the country that you are planning to reside in will make your interaction with the locals much easier and more pleasant. This way, you will become familiar with their lifestyle before even going there. You should also make good research about the cost of living and the average income in your specialization so you can put together a plan on how to manage your finances. The same principle applies to your future employer AKA the company you will work in, as having a good sense of your company's culture and work ethics will facilitate your moving experience and build your sense of belonging.
5. Taxes and banking
If you are a U.S citizen you will probably still need to pay your taxes regardless of where you work, since tax laws can be very complicated, and confusing and will vary depending on your destination, you might need the help an experienced immigration attorney to help you settle everything and explain all the details and prepare all the mandatory paperwork. Be careful and make sure to look for a qualified lawyer as not everyone is well versed in these matters, take a look at the personal qualities you should look for in an immigration lawyer to know more. You also need to research and study your banking options since you may not have access to your current bank in your new destination. Keep in mind that you must carefully choose the bank that suits you and satisfies your financial needs so you can smoothly access and deposit your funds whenever you have to.
6. Expand your network
Expanding and enlarging your contact network by reaching out to international individuals who work in the same industry as you, or to fellow expatriates can be very useful and will help you adjust to your new work environment. It will also help you make new connections and develop your cross-cultural competencies and soft skills by sharing mutual services and getting involved in various opportunities.
7. Stay positive
Staying positive and keeping a constructive viewpoint will help you solve any challenge or issue that may come your way and will make it easier for you to navigate the process of adapting and adjusting to your new life. So remember to keep an optimistic attitude and good luck with your new journey!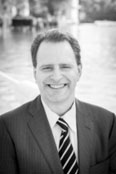 Richard Herman is a nationally renowned immigration lawyer, author, and activist.  He has dedicated his life to advocating for immigrants and helping change the conversation on immigration.  He is the founder of the Herman Legal Group, an immigration law firm launched in 1995 and recognized in U.S. World News & Report's "Best Law Firms in America."  He is the co-author of the acclaimed book, Immigrant, Inc. —Why Immigrant Entrepreneurs Are Driving the New Economy (John Wiley & Sons, 2009).  Richard's poignant commentary has been sought out by many national media outlets, including TheNew York Times, USA Today, BusinessWeek, Forbes, FOX News (The O'Reilly Factor), National Public Radio, Inc., National Lawyers Weekly, PC World, Computerworld, CIO, TechCrunch, Washington Times, San Francisco Chronicle and InformationWeek.