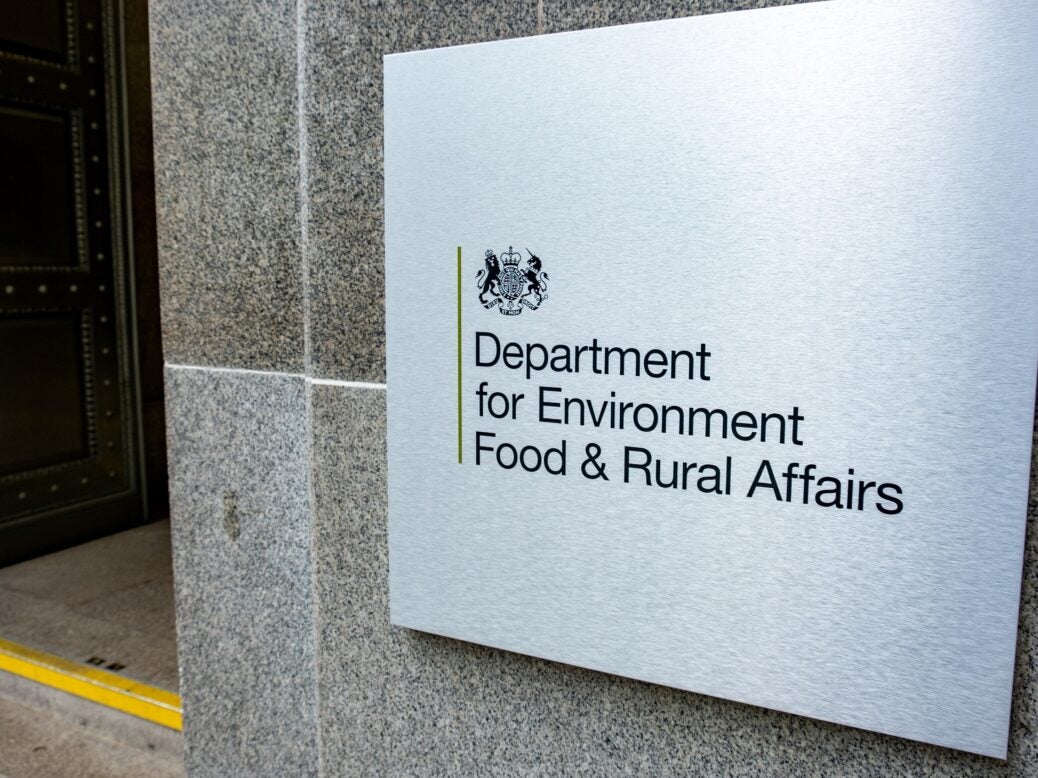 Credit: William Barton / Shutterstock.com
The UK government's newly-announced food strategy for England has met with both praise and criticism.
Measures to improve labor availability and prioritize home-grown produce to shore up food security have been welcomed but the absence of a tax on salt and sugar and a perceived lack of concrete action to reduce meat consumption have been criticized.
The strategy, outlined by the UK government this morning (13 June), is its response to the independent review carried out by Henry Dimbleby, co-founder of the Leon restaurant chain, last year.
Speaking to UK broadcaster the BBC this morning, Dimbleby said only about half of his recommendations have been taken on.
The Government said its strategy will "back our farmers by helping to increase domestic production, spread jobs, and grow the economy".
It wants farmers to embrace "new generation technology" to "reduce reliance on overseas production" and is offering incentives for investment in research. Some GBP270m (US$328.8m) will be invested in funding programs for the farming sector until 2029.
Citing the pressure on food supply highlighted by Russia's invasion of Ukraine, the Government said the strategy sets out the "importance of maintaining and boosting our food security, including plans to strengthen the resilience of our supply chains and boost domestic production to help protect against future economic shocks and crises".
Turning to the labor shortage being experienced by the agri-food sector, it said it wants to "identify ways to help more people into jobs all along the food supply chain".
The Government plans to launch an independent review to tackle labor shortages in the food supply chain, to look at the roles of automation, domestic labor, and migration to "ensure UK businesses can access the labor they require".
It will also extend the Seasonal Workers' Visa Route to the poultry sector. "The Government will release the additional provision of 10,000 visas under the Seasonal Worker Visa Route, including 2,000 for the poultry sector. This means that in total 40,000 visas will be made available for seasonal workers in 2022, providing labor for food businesses across the UK," its statement said.
The strategy also sets out plans to create a new professional body for the farming and growing industry to step up professional training and develop career pathways.
Nick Allen, CEO of the British Meat Processors Association, was skeptical about the need for further reviews into labor issues. He said:: "The white paper announces two more reviews to assess food sector workforce issues. But much of what will be uncovered will be the same information as in previous reviews, with the added problem that even more UK workers have chosen to step away from the jobs market since the pandemic.
"We already have enough evidence to demonstrate that immigration policy must change to enable the food sector to source the workers it needs. This is particularly important for those parts of the food industry that appeal the least to British workers and for which the seasonal worker visas are not suitable."
The Government also said it plans to consult on ambition for 50% of public sector expenditure on food procurement to be on food either produced locally or to higher standards.
Environment Secretary George Eustice said: "The strategy we are setting out today will increase the focus on skills in the food sector, and the roles and career pathways available. In particular, we will seek to boost our horticulture industry and ensure the expertise needed to develop the sector here in the UK."
There are concerns that post-Brexit unilateral trade deals could see food imported into the UK that does not meet local welfare and health standards. The Government said it will publish a statement setting out requirements for those wishing to access the UK market to "objectively demonstrate they deliver an equivalent level of health protection to our high domestic standards".
Overall, the Government said its strategy responds to the Dimbleby review's findings and accepts the majority of those recommendations. However, Dimbleby is unconvinced.
He told the BBC: "They've now implemented more than 50% of what I recommended, but it hasn't been done with one vision across the whole system."
Dimbleby had called for the taxing of salt and sugar in processed foods but he told the broadcaster this proposal – a plan to help reduce obesity in the population – would now be responded to by the government at a later date.
Prime Minister Boris Johnson told reporters: "What we don't want to do right now is start whacking new taxes on that will just push up the cost of food."
Last month, the UK government delayed plans to introduce multi-buy deals and TV and online advertising curbs on foods high in fat, salt, and sugar.
Kath Dalmeny, chief executive of the organization Sustain, which campaigns for a better system for food, farming, and fishing, was also critical of the strategy.
She said: "In the face of multiple crises in the cost of living, rocketing obesity, climate change, and nature loss, the government food strategy looks shamefully weak. The government was given crystal-clear analysis and a set of recommendations by the Dimbleby food strategy and has chosen to take forward only a handful of them. This isn't a strategy. It's a feeble to-do list, that may or may not get ticked."
Karen Betts, chief executive of UK industry body The Food and Drink Federation, said she welcomed the strategy, which she sees as an "endorsement of the success and centrality of the UK's food industry, from farming to food manufacturing, retail and hospitality".
She added: "The Government also has the industry's support in developing ways to help people live healthier and more balanced lifestyles, and the industry's Action on Fibre initiative and reformulation programs are evidence of our support to date."
But she said there is more support the Government can provide.
"Helping our sector to invest in the technologies that drive productivity, particularly in a very tight labor market, and ensuring that regulation – such as shaping new household recycling systems so they genuinely drive re-use in an efficient way – will be critical if the government is not going to drive extra costs into food manufacturing at a time of soaring inflation," she said.
The National Farmers' Union (NFU) was also broadly supportive of the strategy.
NFU president Minette Batters said: "The National Food Strategy represents a clear milestone with the Government recognizing the importance of domestic food production, maintaining our productive capacity and growing more food in this country, particularly at a time when the war in Ukraine has focused attention on the importance and fragility of our global food security. Food production will always be core to a nation's resilience and I'm pleased the government has recognized this."
She added: "We know the public wants to be eating more local, British food and farmers are ready to play their part in producing high quality and climate-friendly food, all while protecting and enhancing our environment. We now need to see this strategy develop into clear delivery and investment to capitalize on the benefits food and farming delivers for the country, such as our world-leading standards of animal welfare, environmental protection, and food safety."
But the lack of concrete proposals to reduce meat consumption has come under fire.
Morten Toft Bech, the founder of UK plant-based company Meatless Farm, said: "This head-in-the-sand strategy is nothing less than wilful neglect of the health of our environment as well as our people.
"We urgently need to address a food system that is no longer fit for purpose and produces a disproportionate amount of carbon emissions. This means shifting to a more balanced mix of protein sources and reducing our consumption of meat, especially intensively farmed meat."
The Government did, though, say it will support alternative protein research and innovation, including, as part of its partnership with UK Research and Innovation (UKRI), investing more than GBP120m in research across the food system.
Meanwhile, The Good Food Institute, which advocates for the consumption of alternative proteins, welcomed the pledge but said the Government needs to "urgently develop a national sustainable protein strategy to ensure this work is joined up".
Elena Walden, its policy manager, said: "With its world-beating scientific credentials and entrepreneurial spirit, the UK is well placed to become a global leader in sustainable proteins, but without ambitious and coordinated measures now, we risk falling behind other countries like the Netherlands and Israel who are taking this area more seriously."
Related Companies
SCHRADER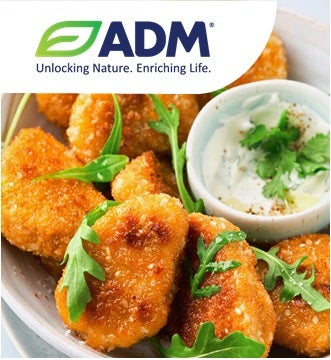 ADM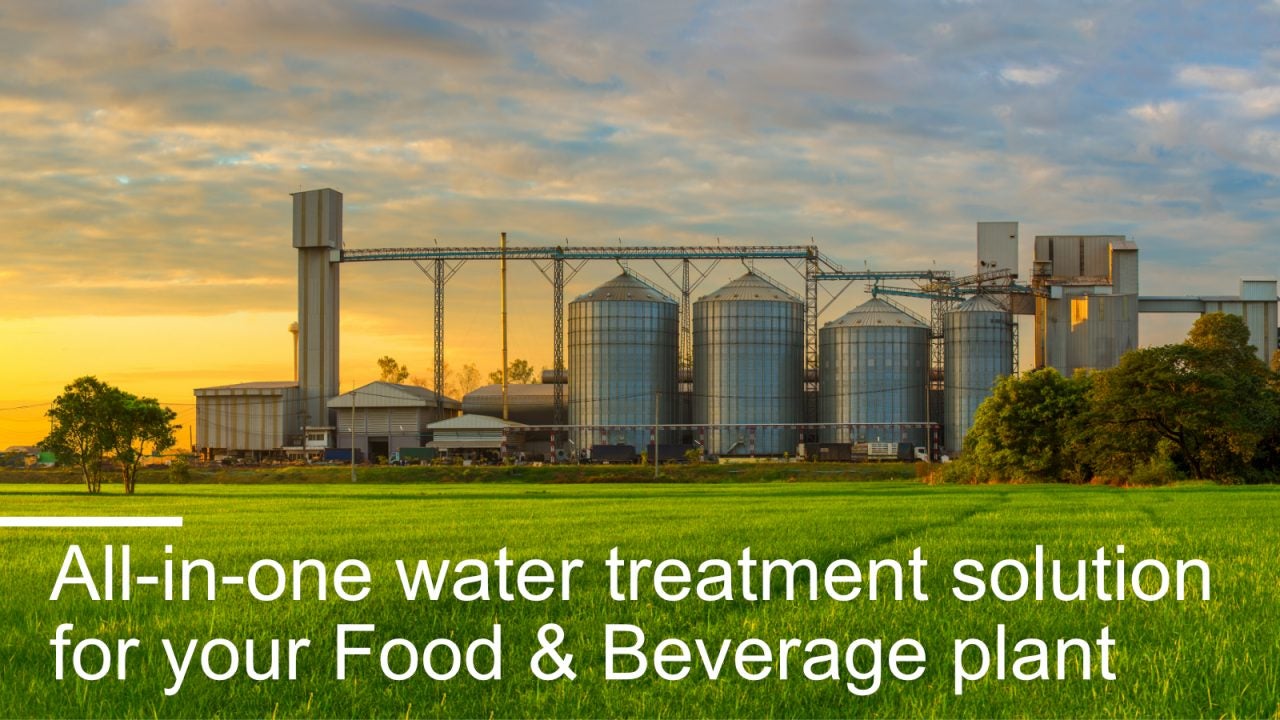 Kurita
Source by www.just-food.com