The following MOTIVATIONAL SPOTS and YOU CAN DO IT Quotes will inspire you to dream bigger and do everything better in life.
While you may not believe in the Law of Attraction, also known as Manifestation, you have nothing to lose by trying.
But if thoughts can bring us down and even sicken, why not use your imagination in the right direction, which is positive?
It's worth trying to focus a little more on your thoughts, desires, and goals because there's a lot at play. You can achieve anything as long as you make an effort and don't lose hope.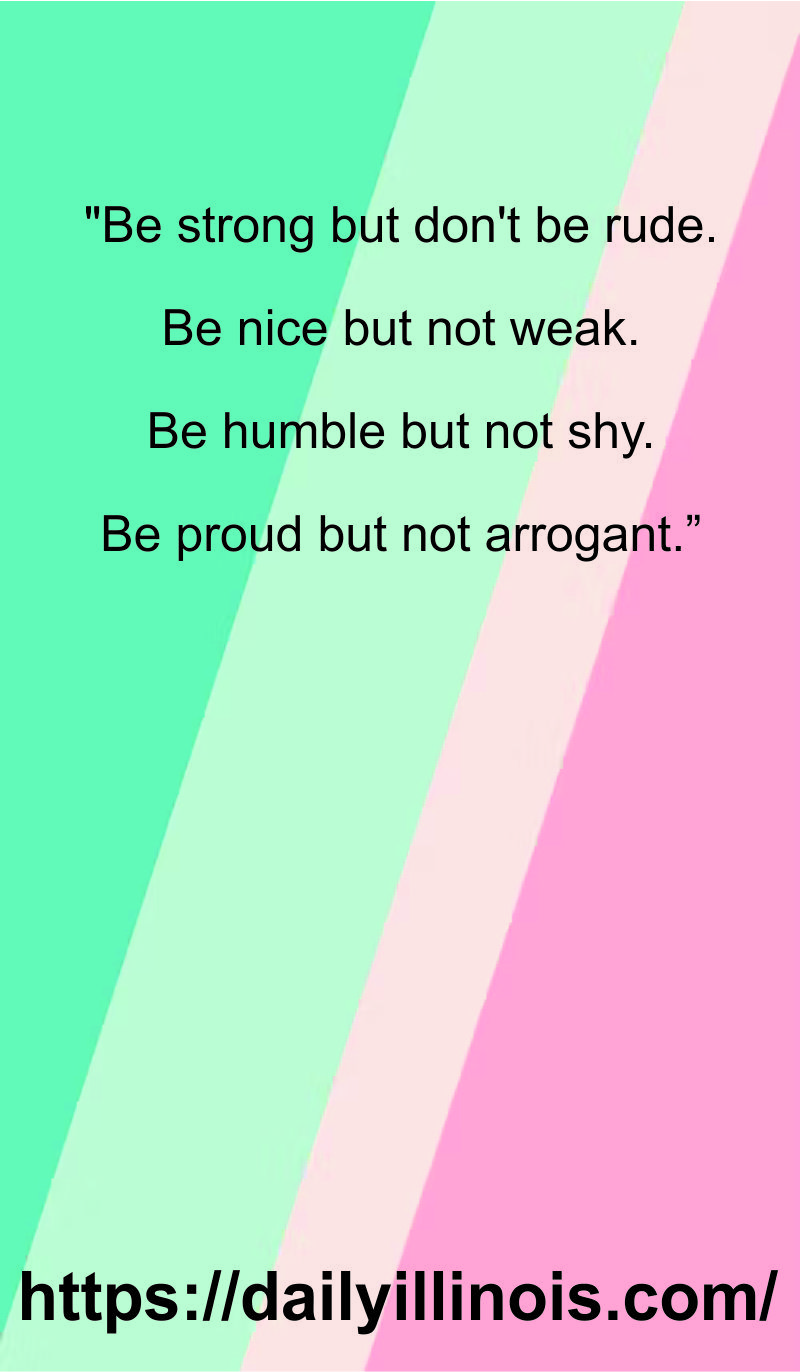 Success is a positive result of an effort, which means nothing comes out of the blue, you have to make an effort and thought plays a significant role in every facet of our lives.
If you are mentally not up to par at the moment, then take a break. You don't need to feel guilty about things you can't control.
Sometimes even the most successful people need a little encouragement to overcome a challenge and reignite the fire.
Because you are unique, strong, loved, wonderful, beautiful, talented, and awesome just the way you are.
Is your goal to be rich? Become rich in health, adventure, peace, luck, love, and in a good relationship.
Then you should immediately stop wasting your time and procrastinating, stop feeling sorry for yourself, and stop comparing yourself to others.
Stop trying to please everyone and be afraid of change. Don't brood or fear rejection, stop living in the past, and don't wait for the perfect moment.
Because he is here and now! Because you don't have time. You make time for what is important to you.
And you should always come first!
Do you want to attract positivity and appear attractive to others? Then live right now in the moment.
Because being attractive means having self-confidence, thinking optimistically, taking responsibility for your own life, accepting your mistakes, learning more every day, laughing at yourself, and taking care of your well-being and health.
Relax and let these motivational sayings take effect because beautiful sayings and wisdom have the power to steer your way of thinking in a beautiful direction.
Have courage – "You can do it" Quotes
Have you ever doubted yourself? We all have, but that's no reason to give up, but the opportunity to take the first step in a different direction, in a better one.
Give a friend the courage to take the exam, congratulate someone on passing the exam or congratulate someone on opening a business and keep your fingers crossed with words for a successful future!
Words of encouragement and wisdom can inspire you, are great encouragers, and will reveal the secret of success to you.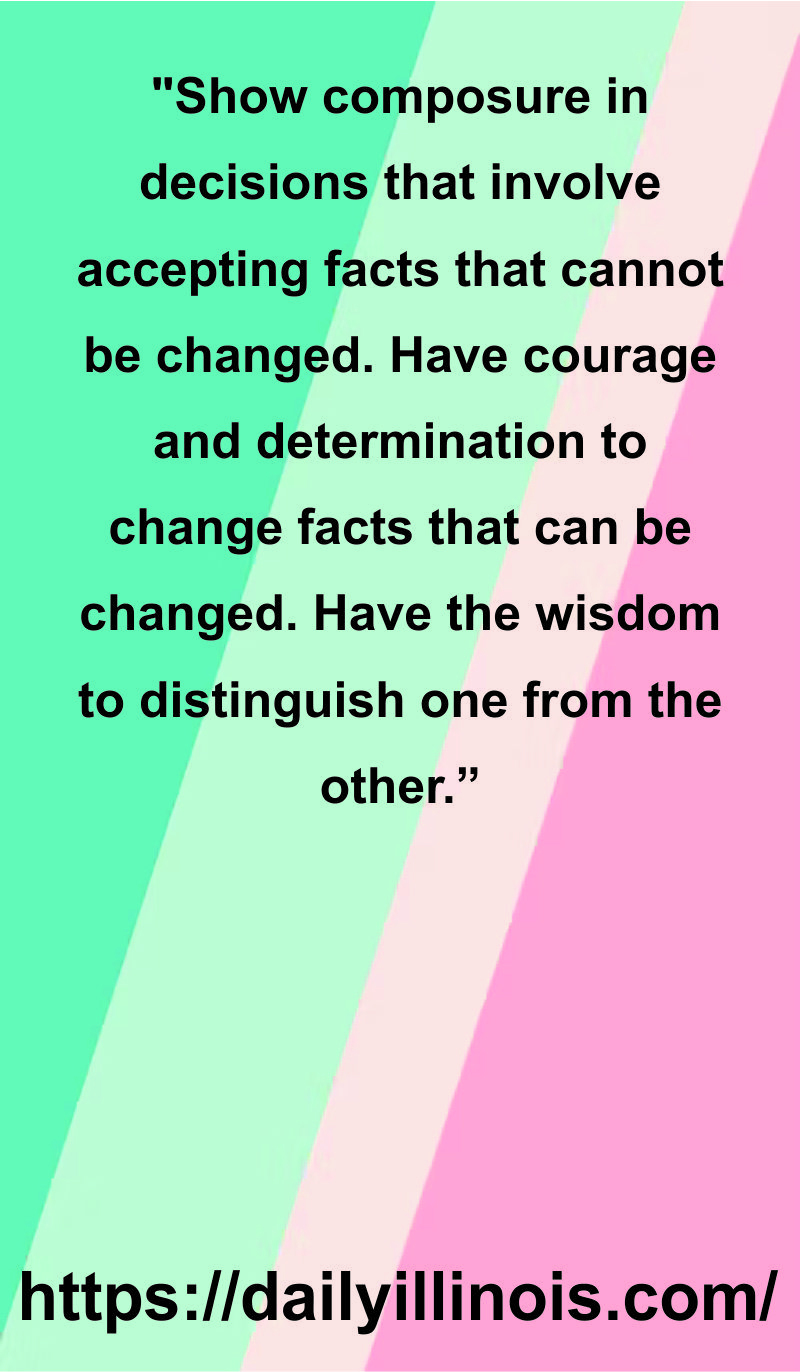 1. "It always seems impossible until it's done."
– Nelson Mandela
2. "Longing enchants things, fulfillment disenchants them."
3. "What is money anyway? A person is successful when they do what pleases them between getting up and going to bed."
– Bob Dylan
4. "Be thankful for everything you have. But never stop fighting for what you still want."
5. "Even the worst day only has 24 hours."
6. "Everything will be fine in the end. If it doesn't turn out well, it's not the end."
– Oscar Wilde
7. "Don't waste your time explaining yourself. People only hear what they want to hear."
8. "Dare to be who you are in life, to say what you think and do what you love."
9. "Why stand up and fight after painful setbacks?
Because of that moment when you start smiling again."
10. "Remember that sometimes what you don't get can be a wonderful twist of fate."
– Dalai Lama
Become Bold – "You can do it" Quotes
11. "Enjoy the little things in life. One day you will look back and realize it was the big things."
12. "Don't get upset about people or situations. Without your reaction, both are powerless."
13. "Make peace with your past so as not to sabotage the future!"
14. "Everyone said, 'You can't!' Then someone came along who didn't know and just did it!"
15. "It's up to you whether you want to use the New Year as a brake or as a motor."
-Henry Ford
16. "In 6 months you may be in a very different situation. Mentally, spiritually, healthwise, financially, professionally, and personally. Go ahead and believe in yourself."
17. "Don't invent problems with your thinking that don't exist. Learn to control your way of thinking."
18. "Show composure in decisions that involve accepting facts that cannot be changed. Have courage and determination to change facts that can be changed. Have the wisdom to distinguish one from the other."
19. "True happiness comes from within. You control your thoughts. Everyone is on their journey through the world. Genuine laughter is contagious. The strength is to be found in serenity."
20. "It's okay if people don't like you. Most don't even like themselves."
"You can do it" sayings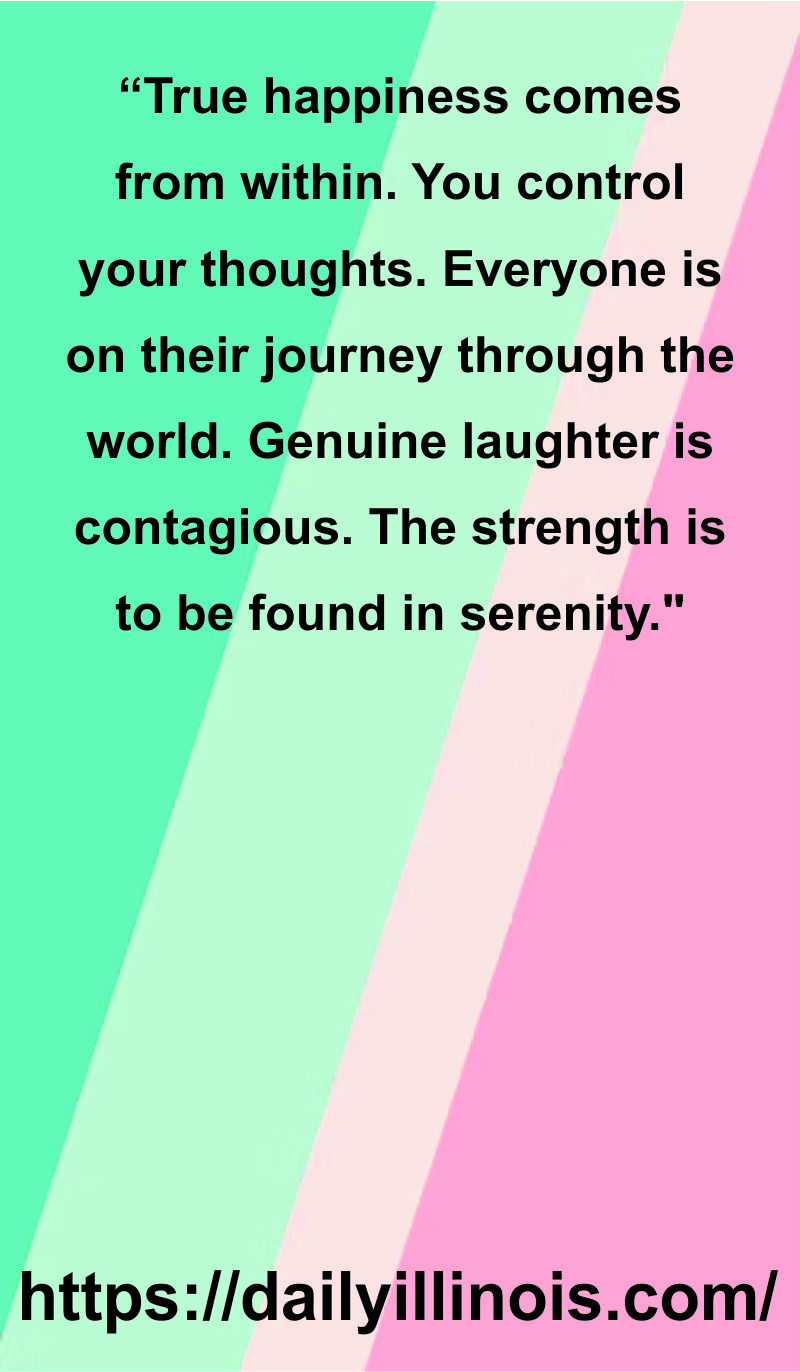 21. "The only person in your life who can change your life is yourself."
22. "If you don't change anything, nothing will change."
23. "Be careful what you tolerate. That shows people how they are allowed to treat you."
24. "Don't compare yourself to others. Everyone goes their way."
25. "Remember, what others think of you is none of your business."
26. "The strongest people aren't the ones who always win. It's the ones who don't give up when they lose."
27. "Stop worrying so much. Most of the drama that goes on in your head never happens."
28. "Don't give up your responsibilities. Only you are responsible for your fulfillment and your path."
29. "Relax. Let go of the wheel. Trundle through the world. She is so beautiful."
– Kurt Tucholsky
30. "Success is having the skills that are needed at the moment."
-Henry Ford
31. "The slowest, who does not lose sight of his goal, still walks faster than he who wanders."
– Gotthold Ephraim Lessing
Motivation – "You can do it" Quotes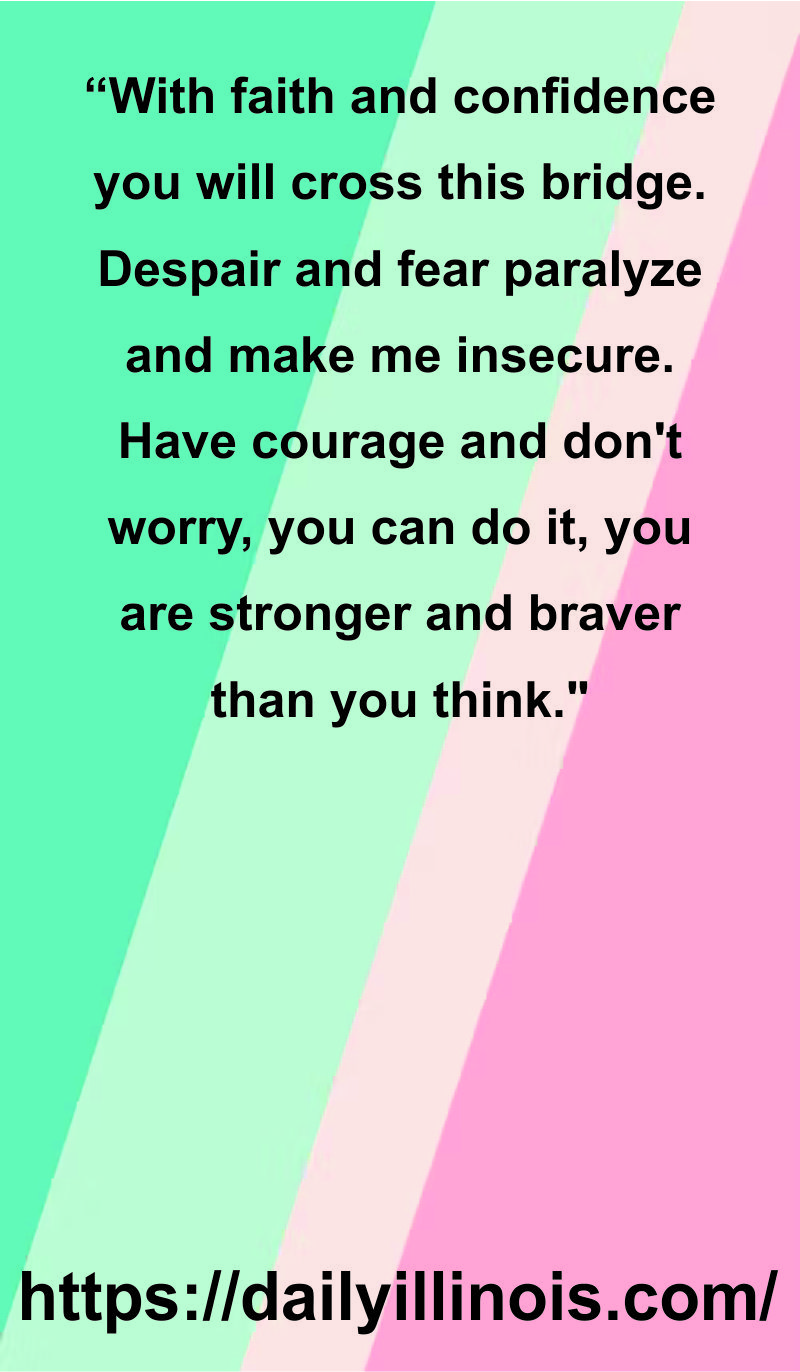 These life lessons will remind you that anything is possible. It is important to have confidence in your abilities and talents.
Read these inspirational quotes to remind yourself that you are a capable, brave, and resourceful person.
1. "The harder it is for you to take a step, the more important it is that you do it."
2. "Be yourself, everyone else is already there."
– Oscar Wilde
3. "Be easy to love, hard to break, and impossible to forget."
4. "So far you've survived 100% of your toughest days. You're doing great."
5. "With faith and confidence you will cross this bridge. Despair and fear paralyze me and make me insecure. Have courage and don't worry, you can do it, you are stronger and braver than you think."
6. "You can't undo anything, but you can do it differently starting today."
7. "The greatest glory in life isn't in never falling, it's in getting up every time."
– Nelson Mandela
8. "If you believe you can do it, you're almost there."
9. "Often it's the setbacks that will ultimately get you the most out of it."
10. "The small creatures, the great creator."
– Marie von Ebner-Eschenbach
Inspiration – "You can do it" Quotes
11. "Any difficult situation you handle now will save you in the future."
– Dalai Lama
12. "Stay strong and make them wonder how you did it."
13. "When everyone else thinks you're screwed, it's time to get going."
14. "If something is important to you, there are no BUTs."
15. "Big changes in our lives can be a second chance."
—Harrison Ford
16. "If you want to arrive, you have to set off at some point."
17. "The ideal day will never come. He is today if you make him so."
18. "Success comes when you do what you love."
19. "Every day is a new beginning, take a deep breath and start over."
20. "The best project you will ever work on is yourself."
"You can do it" sayings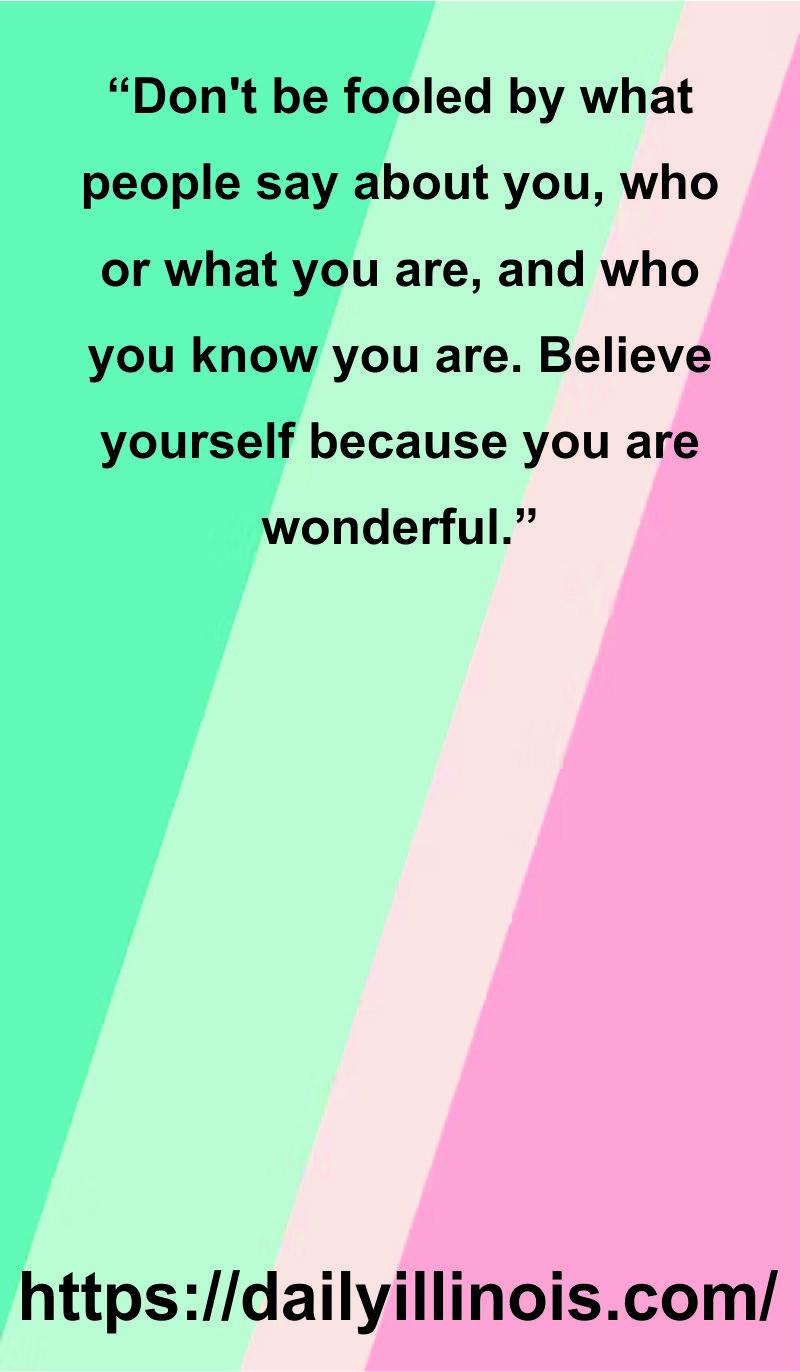 21. "You know, after the toughest climb, there usually comes the best view — hang in there."
22. "Big things often start small."
23. "Exercise in the morning before your brain realizes what you're up to."
24. "There are many bridges that lead to one another. But it takes courage to use them."
25. "The only way to experience the beauty of life is to open your mind to what seems foreign."
26. "Warning! Don't believe everything you think."
27. "Never forget the power and strength that is always within you."
28. "Sometimes there is a great deal of happiness hidden in the courage to be different."
29. "Take heart. Things are often simpler than they appear."
30. "Don't be afraid to take a big step if you need to. You can't cross a gorge in two small steps either."
– David L George
31. "What would you do if you knew you couldn't fail?"
You are strong – "You can do it" Quotes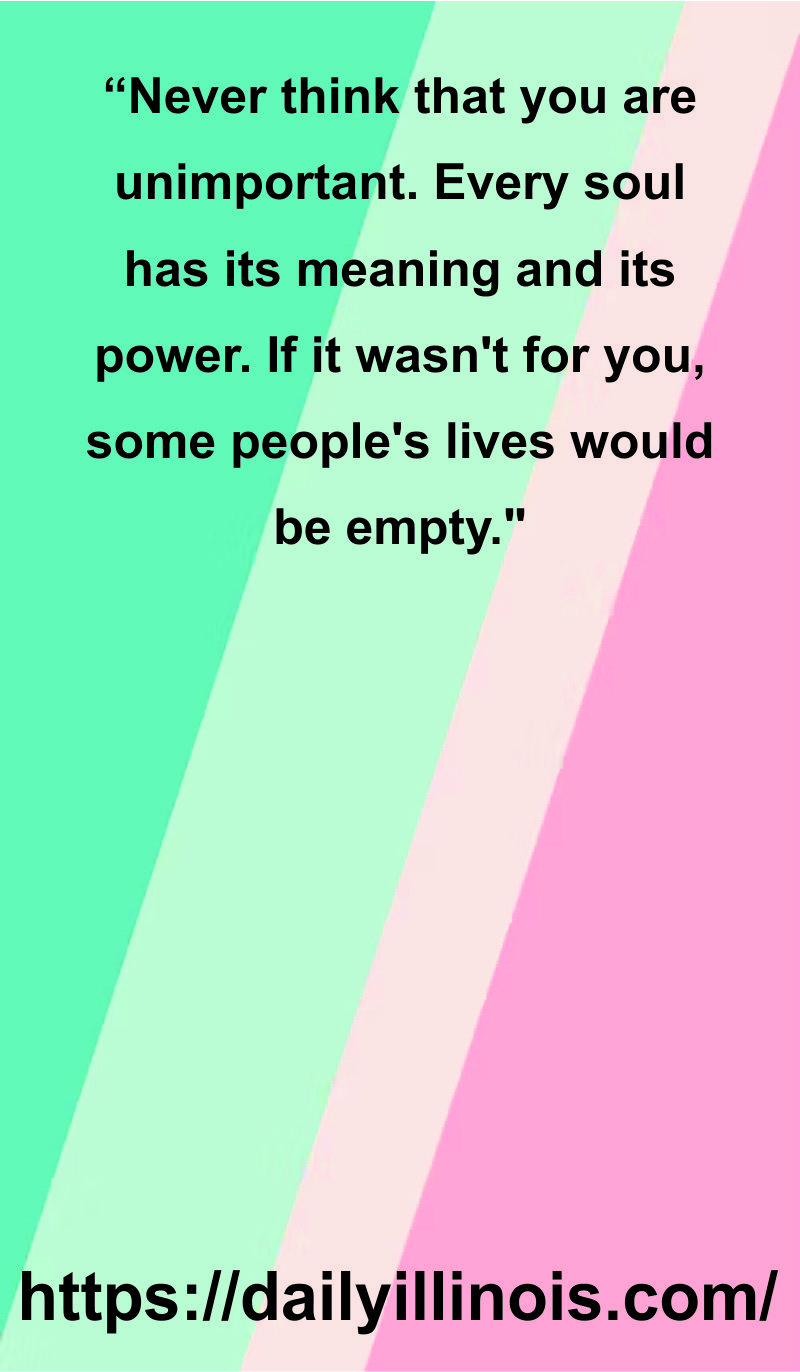 Regardless of whether you are looking for motivation in your career or your private life, these "you can do anything" sayings will prove once again that you already have everything you need.
It just takes a reminder and a nudge to take that first step forward.
1. "Never forget who you are: you are braver than you believe. Smarter than you think."
2. "The most difficult time in our lives is the best opportunity to develop inner strength."
– Dalai Lama
3. "Everyone said, 'You can't!' Then someone came along who didn't know and just did it!"
4. "Trust your strength rather than your luck."
– Cicero
5. "Don't just wish it. Do something for it every day. Step by step."
6. "Doubt ruins more dreams than any mistake you make."
7. "Don't be fooled by what people say about you, who or what you are, and who you know you are. Believe yourself because you are wonderful."
8. "It's not enough to know — you have to apply. It is not enough to want, one must also do."
– Johann Wolfgang von Goethe
9. "A lot of people don't realize how they light up spaces and inspire people just by being themselves."
10. "If there's one belief that can move mountains, it's belief in your power."
– Marie von Ebner-Eschenbach
With Consistency – "You can do it" Quotes
11. "Once you stop trying to be perfect in everything, life feels so much more perfect."
12. "Don't chase money, love, or success. Focus on your personal development and all of these things will hunt you down."
13. "Be brave, dare! You can only do it right."
14. "Do good to your body so that your soul may desire to dwell in it."
– Teresa Avila
15. "Don't see the problem in the opportunity, see the opportunity in the problem."
16. "Constituted effort, not strength or intelligence – is key to unlocking your potential."
17. "Small steps are better than no steps at all."
18. "Allow yourself to be who you want to be."
19. "Your fear unfolds as you believe in yourself."
20. "Never think that you are unimportant. Every soul has its meaning and its power. If it wasn't for you, some people's lives would be empty."
"You can do it" sayings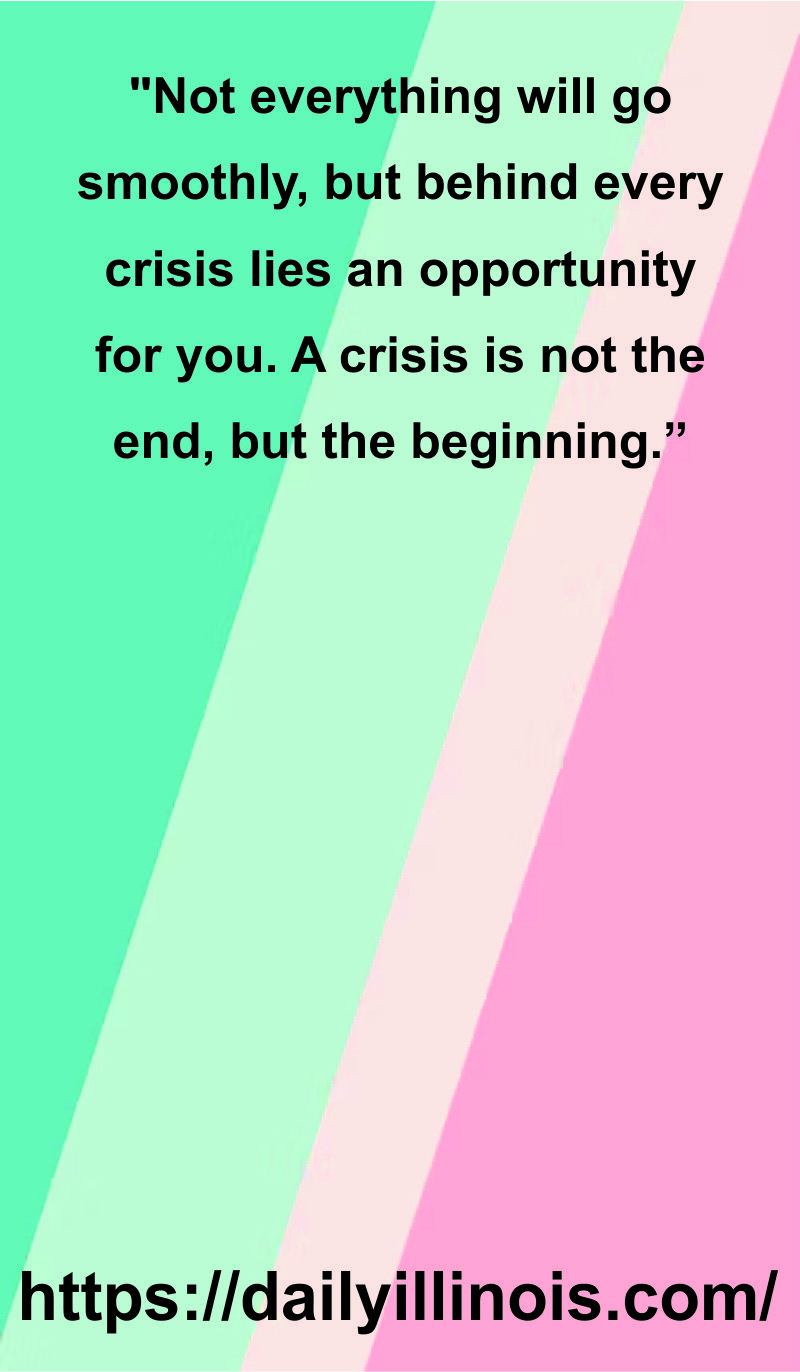 21. "When in doubt, don't look to the mountaintop. Look down into the valley to see what you've already accomplished."
22. "No one who did their best regretted it."
– George Halas
23. "Life is what happens while you're busy making other plans."
-John Lennon
24. "It's not getting easier, but you're getting better."
25. "Hoping for change without doing anything about it is like waiting at the train station for a ship."
26. "Exerting 30 minutes a day is better than a lifetime of discomfort."
27. "Whoever fights can lose. Who does not fight has already lost."
– Bertolt Brecht
28. "Be stronger than your strongest excuse."
29. "It's never too late to become what you could have been."
– George Elliot
30. "Strength does not grow from physical strength—rather from an indomitable will."
– Mahatma Gandhi
Golden Words "You can do it" Quotes
31. "It's not too little time we have, it's too much time we're not using."
– Seneca
32. "Whoever does what he already can, always remains what he already is."
-Henry Ford
33. "If you're about to quit, remember why you started."
34. "Be yourself the change you wish to see in this world."
– Mahatma Gandhi
35. "You can't cross a lake just by standing and staring at the water."
– Rabindranath Tagore
36. "Our greatest weakness is in giving up. The surest way to succeed is always to try again."
– Thomas Alva Edison
Motivational Quotes for Yesterday-Today-Tomorrow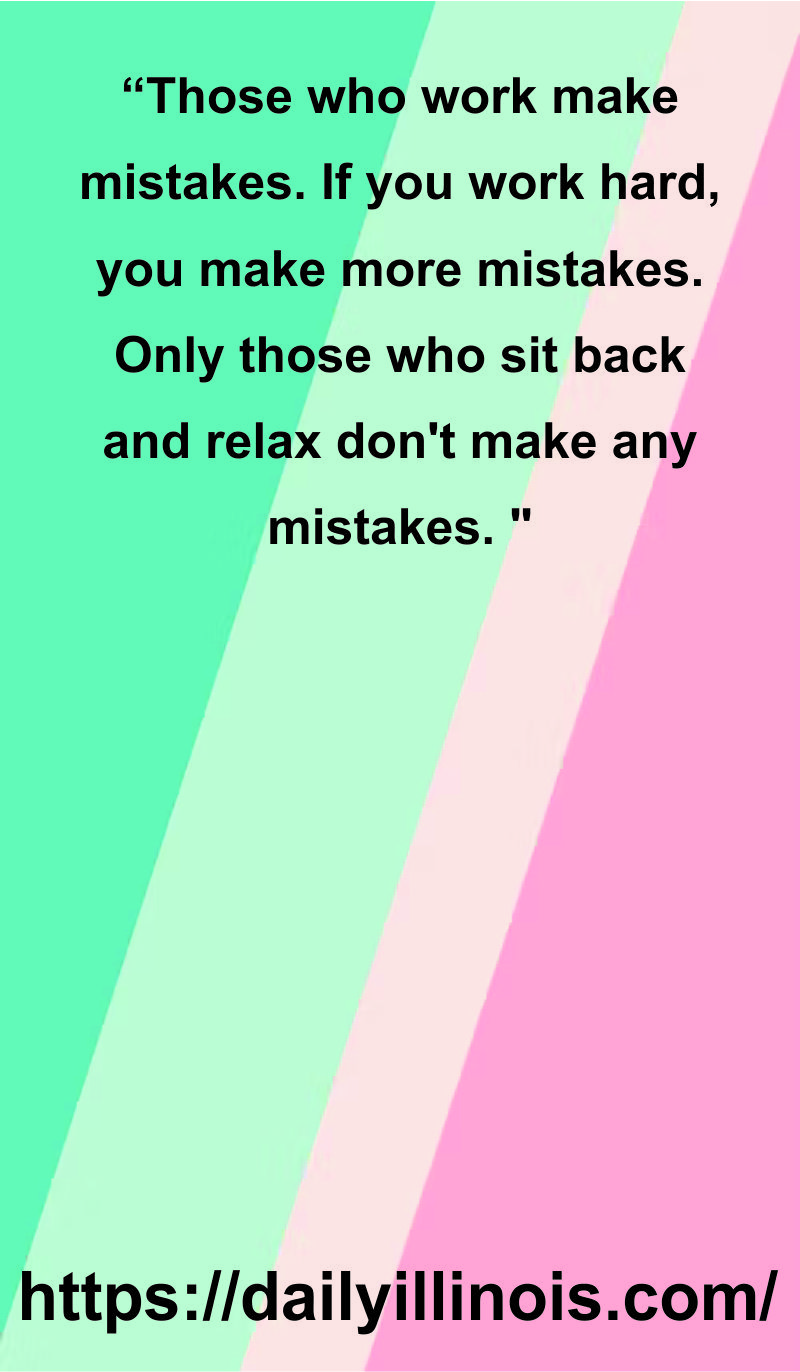 Quotes and positive words aren't magic and can't magically energize you, but they're still a good place to start.
Because it all starts in your thoughts and words of encouragement and empowerment are powerful and inspire positivity, change your perspective, and motivate you to take action.
1. "It's worth being disciplined just to feel good afterward."
2. "Don't just walk the slippery streets. Go where no one has gone before so that you leave traces and not just dust."
– Antoine de Saint-Exupéry
3. "In life, don't wait for good cards. The art is to win with bad cards in life."
4. "You're on the right track when you don't care about what's behind you."
5. "You're not energized forever. You are not healthy forever. You are not young forever. Do something with your life."
6. "Stone in the way? Stand up, keep your balance, enjoy the view, and keep going."
7. "Problems often go away if you don't bother them."
8. "Courage is doing it anyway."
9. "It doesn't always have to make sense."
10. "Life is like a circle. If you're going through hard times, believe that the good times are already on their way."
Best Motivational Quotes – "You can do it" Quotes
11. "Positive thoughts are the best start to the journey to the sunny side of life."
12. "The simplest recipe for happiness: think less, do more!"
13. "Even with stones thrown in your way, you can build beautiful things."
– Johann Wolfgang von Goethe
14. "Not everything will go smoothly, but behind every crisis lies an opportunity for you. A crisis is not the end, but the beginning."
15. "If you get a second chance, never make the same mistake again."
16. "Nothing changes from day to day, but when you look back months later, everything is different. Trust the process."
17. "When my body can't take it anymore, my will pulls it up."
18. "You can't change a day of the past. Never hold on to the past with one hand, because you need both slopes for the future."
19. "When the only tool you have is a hammer, every problem looks like a nail."
– Abraham Maslow
20. "Those who work make mistakes. If you work hard, you make more mistakes. Only those who sit back and relax don't make any mistakes. "
– Alfred Krupp
"You can do it" sayings
21. "Hard work pays off. Maybe not immediately, but definitely in the long term."
22. "Decide what kind of life you want and say no to anything that doesn't."
23. "The future belongs to those who believe in the beauty of their dreams."
– Eleanor Roosevelt
24. "You must make sure your mind is stronger than your emotions."
25. "Growth is when you start self-reflection and self-correction. Instead of blaming others, take responsibility for your life."
26. "Only those who know their goal will find the way."
– Lao Tse
27. "The meaning of travel is to get to a destination, the meaning of wandering is to be on the move."
– Theodor Heuss
28. "The boss is not the one who does something, but the one who inspires the desire to do something."
– Edgar Pisani
29. "If you don't want to change anything, you will also lose what you want to keep."
– Gustav Heineman
30. "When everything seems to be going against you, remember that the plane takes off against the wind, not with it."
-Henry Ford
31. "You can change the future with what you do today."
"You can do it" Funny Quotes
Funny motivational quotes are ideal for WhatsApp messages and statuses as well as greeting cards as gift ideas for friends who you want to give a little push but don't want it to be too obvious that you're convinced they're giving up too soon.
These funny sayings also hide a little glee but are sure to put a smile on faces.
1. "The road to success is always a construction site."
– Lily Tomlin
2. "I breathe. It doesn't get any more productive today."
3. "That moment at work where you're like, 'Alpaca herding in Peru would have been a better career choice…'
4. "I can't do the splits, but so far there has never been a moment when I thought: Now only splits could help!"
5. "Work on yourself, not your selfie."
6. "I'm in a good mood, I just can't show it."
7. "Skyscrapers started as basements, too."
8. "Monday morning. You feel reborn. Helpless and screaming. Yes, exactly."
9. "I was just motivated for a moment. But don't worry, I've got it under control now."
10. "If the road gets bumpy, don't get out, buckle up."
Final Thoughts
Whether you're having a tough day or just need reassurance to make sure you're going to be okay, these "you can do it" quotes will help you find the motivation you need.
Take the first step in the right direction and take one step at a time. How fast you walk towards your goal doesn't matter, setbacks are okay too, and it's important not to give up.
And finally, don't wait until everything is just right. It will never be perfect. There will always be challenges, obstacles, and sub-optimal conditions. So what? Get started now. With every step you take, you become stronger and stronger, more skilled, more confident, and more successful.
You can also find other sayings that could motivate you in Wishes for the Keep Your Head Up Quotes.