Are you looking for the perfect types of hats to wear if you have a big head? Well, you're in luck. There are hat types that you can rock comfortably and fashionably. Larger hat sizes with style and flexibility are out there for you to add to your personal style. Don't stop looking.
Shopping for any size can be challenging, but when you limit the sizing, the chances of finding something you like tend to slim. You have a great chance of finding your next favorite hat among these seven types of hats to wear if you have a big head.
The Beanie Hat
Everyone is familiar with this popular favorite that goes with just about any outfit. The beanie is a loosely constructed hat with a soft round crown that can come in any size. It's a hat that has mastered transformation through makes in a variety of colors, fabrics, materials, and styles. No matter what trend is currently ahead, a beanie style will make the hot cut.
Aside from never going out of style, the beanie has become a pop cult favorite because anyone can find their perfect beanie. Beanies are generally well-made and durable and can last a long time when well cared for. They are also reasonable in price.
The style options give an opportunity for anyone to find a beanie that matches their personal style. The slouchy hat shape also means that it can come in multiple sizes and fit snuggly. Those with larger head sizes can wear a fashionable hat that fits comfortably on their head. Keep your head warm and stay stylish at the same time.
The Newsboy Hat
The newsboy hat is a vintage classic that can elevate any look. It has a rounded paneled crown with a top button. This hat sits close to the head and covers and distracts, which is perfect for larger size heads. It adds elegant charm.
Although the newsboy hat sits close to the hat, you don't have to worry about it squeezing your head too tight. With this hat, the material is important so there's breathability. A cotton-make will increase comfort and breathability.
If you're not too sold on the newsboy cap you can also consider a style relative, the apple cap, that offers additional sizing so you are sure to find a suitable size.
The Fedora Hat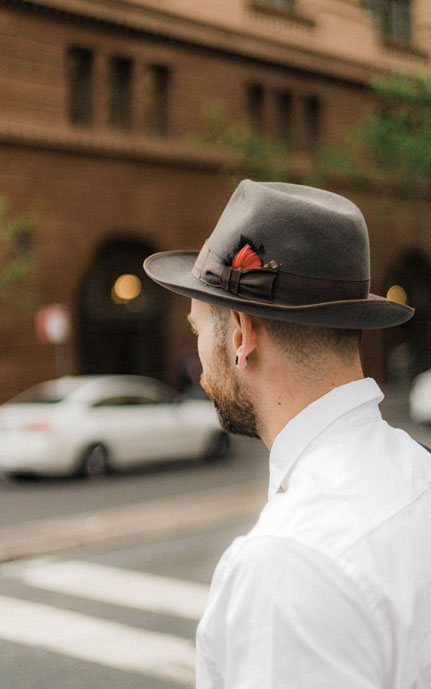 The fedora is a popular hat style for men and women. It is another classic style hat that has character and sophistication. Adding this accessory instantly boosts your style. The fedora can be spotted with a center-dented crown, pinched sides, wide brim, and decorative band.
A fedora is a perfect option for servers of fashion looks with a big head. The wide brim detracts from head size. Selecting a fedora with a wide circumference will enhance comfort for those with a larger size head. While it does require a little more care, being typically made from wool, it is an excellent accessory addition and long-lasting with due care.
The Panama Hat
The Panama hat is similar in style to the fedora but differs in the material. The Panama hat is traditionally made out of straw and is usually light-colored. With suave style and comfort, it makes for a great vacation hat.
The Floppy Hat
From the name, you can suspect the floppy hat has a slouchy build. The crown is usually structured and the wide brim extended and flexible. It may or may not come with a decorative ribbon or ornament. The stitching tends to be tight, so it's important to be careful to not interrupt the stitching pattern, particularly in straw floppy hats.
The floppy hat usually comes in large sizes with wide circumferences that is perfect for those with a big head. It also has the added benefits of being travel-friendly (foldable), coming in a variety of colors, and being appropriate for the beach.  This hat is a combination of affordability, comfort, and style that is great for big heads.
The Baseball Cap and Snapbacks
Baseball caps and snapbacks are popular casual wear hats that have similar shapes. They both have a solid structure crown and protruding brim. The point of difference comes in the snapback which is typically worn backward and has an adjustable strap.
Both hat styles provide a comfortable wear and come in a variety of colors, patterns, and materials. Depending on the material, baseball caps can be stretchy to fit big heads. Snapbacks can be easily adjusted to secure the fit. If you ever find yourself in a position where the hat doesn't quite fit, you can try the flexible baseball cap or snapback.
The Bucket Hat
It's time for a flashback with the hat that can cover any size head. The bucket hat is well known for its bucket-like shape that models a short brim and a circular body. It comes in numerous colors, patterns, and makes.
This hat is well-suited for those with a big head because of how lightweight it is. You can avoid the feeling of heaviness and balancing something on your head. This hat is generally soft and comfortable. You should have no issue finding one to sport. You might actually find bucket hats that are too big!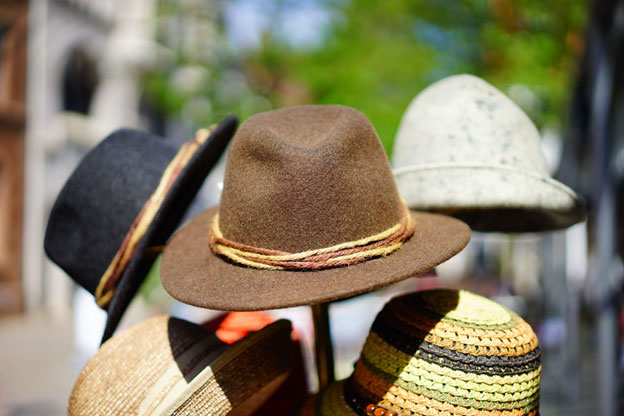 As you shop to find the types of hats to wear if you have a big head, keep in mind the different factors that affect the style, shape, and material you select for your hat types such as face shape, fabric durability, and height.
You can find options online at stores like the Big Hat Store. At this store, you can shop for a range of big hats. It holds a variety of super comfortable hats for big heads.
Finding larger-sized hats can be difficult but it doesn't have to be. With more options, you don't have to struggle to find an appropriate hat for your head.