// Show numbers on the images in page, set to false before publish to turn them off
const toolsOn = false;
// Tools
function tagImages() {
let e, t = document.querySelectorAll(".section-image .img-container");
for (e = 0; e < t.length; e++) {
t[e].setAttribute("id", ["image" + e]);
if (toolsOn == true) {
let n = document.createElement("DIV");
t[e].appendChild(n), n.innerHTML = "" + e + ""
}
}
}
// Image positions on page
let animPos = new Array(0,3,5);
// Poster images for videos
let animImages = new Array(
"https://www.refinery29.com/images/10733303.jpg", // Diner
"https://www.refinery29.com/images/10746013.jpg", // 70s
"https://www.refinery29.com/images/10742161.jpg" // Skatepark
);
// Video files for animations (hosted on JWPlayer)
let animVideo = new Array(
"https://cdn.jwplayer.com/videos/HDhmY2Pp-b8WZHQfV.mp4", // Diner
"https://cdn.jwplayer.com/videos/3J5lOA9T-b8WZHQfV.mp4", // 70s
"https://cdn.jwplayer.com/videos/kTS1bt2Q-b8WZHQfV.mp4" // Skatepark
);
// Setup the annimations
function setupInsetAnimations(arr) {
let t = document.querySelectorAll(".section-image .img-container");
for (let e = 0; e < arr.length; e++) {
let p = animImages[e];
let v = animVideo[e];
let elem = arr[e];
// Build and setup a new div over the target image
let c = document.createElement("DIV");
t[elem].classList.add("tmp-anim");
t[elem].appendChild(c);
// Add to the selected element
c.innerHTML = "";
}
t = void 0;
}
function setup() {
// Number the images, turn off for publish
tagImages();
// Set up anim gif replace
setupInsetAnimations(animPos);
}
/* Preload */
function ready(e){(document.attachEvent?"complete"===document.readyState:"loading"!==document.readyState)?e():document.addEventListener("DOMContentLoaded",e)}document.onmouseleave=function(){window.isReady=!1},window.addEventListener("resize",function(){window.isReady=!1}),window.isReady=void 0!==window.isReady&&window.isReady,ready(function(){var e=setInterval(function(){window.imagesLoaded&&(imagesLoaded("#tmp-load",{background:!0},function(){window.isReady=!1,clearInterval(e)}),clearInterval(e))},100);if(!1!==window.isReady)return;window.isReady=!0;const t=setTimeout(function(){clearTimeout(t),setup()},300)});
In the canon of surprisingly sound advice from teens, none seems to have a stronger grip on social media than "romanticize your life" — a concept that often involves owning a milk frother; going for walks set to a lo-fi, Gallic-leaning soundtrack; and the time-honored tradition of staring wistfully into the middle distance when a sad song comes on (rain preferable).
This, in turn, feeds into TikTok's larger agenda of "being the main character" — conducting yourself as though you're the lead in the movie of your life — an idea that can be translated to the Chunky B sneakers from Gucci's talk-of-the-town Aria collection. With a lofty sole and details like the house's logo and signature stripe, these new trainers could each carry blockbuster action flicks on their own. So we decided to give them the star treatment and build entire (to-scale) sets around them.
Below, see how we'd cast three ingénues from the range, with mini film treatments and supporting actors, i.e., suggested pairings to complete the 'fit. Because when you wear these shoes, you will look and feel — and possibly act — like the principal in an awards-season darling. "Now get my agent on the phone."
Diner Another Day
The late afternoon sunlight pierces through the slats in the dusty blinds. Under a glass dome, a pie weeps filling (local cherries). Around you, the good citizens of this sleepy Northeastern hamlet huddle in twos and threes to process the unspeakable tragedy that's just struck. It's not the finest establishment, this diner, but the coffee's fair-trade Sumatran, and they'll griddle your einkorn-buckwheat muffin if you're not too surly about it.
"Can I get you anything, honey?" The server fumbles the pen — a scaly protrusion snakes out from under her starched apron to catch it before it hits the floor, but you're too distracted by the double Gs on her spotless old-school basketball sneakers to notice. Where have you seen them before? ("You're slipping," chides the specter of Detective Branson from the opposite booth.)
"Some meaning in this haunted simulation we're trapped in — oh, and a refill, please."
Supporting actors: A suit so boxy you could fit your old partner (RIP) in there with you, spit-shined oxfords, and a foreboding sense that's there's more than meets the eye when it comes to this town.
Once Upon A Different Time In Hollywood
INT. DEN – NIGHT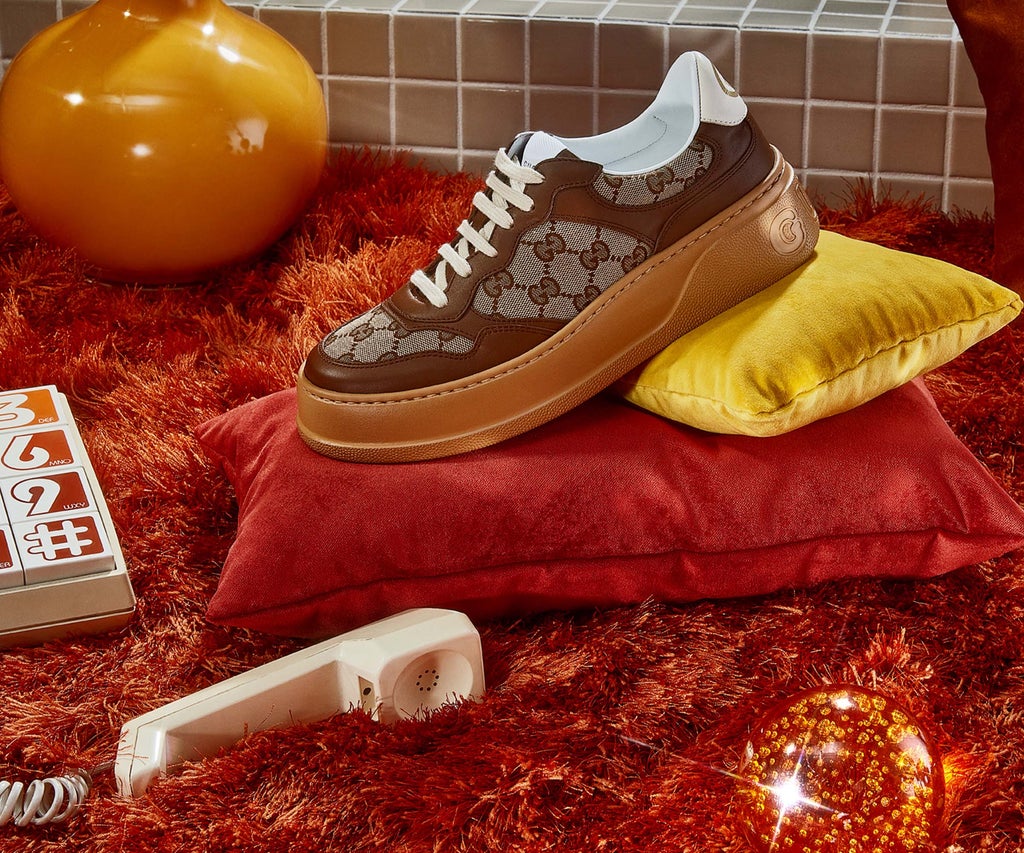 In a low-slung manse perched on a hillside, Harvey Wallbangers are being stirred up, and the carousing in the shag-carpeted conversation pit is rising to a fever pitch. Your hosts: A wunderkind director who's got more than enough swagger to pull off a double-decker Gucci platform sneaker, and his expectant wife, an actress with cut-crease eyeshadow and a firm place in the hearts of the American public.
Read Also: 18 Best Men's Rain Boots In 2022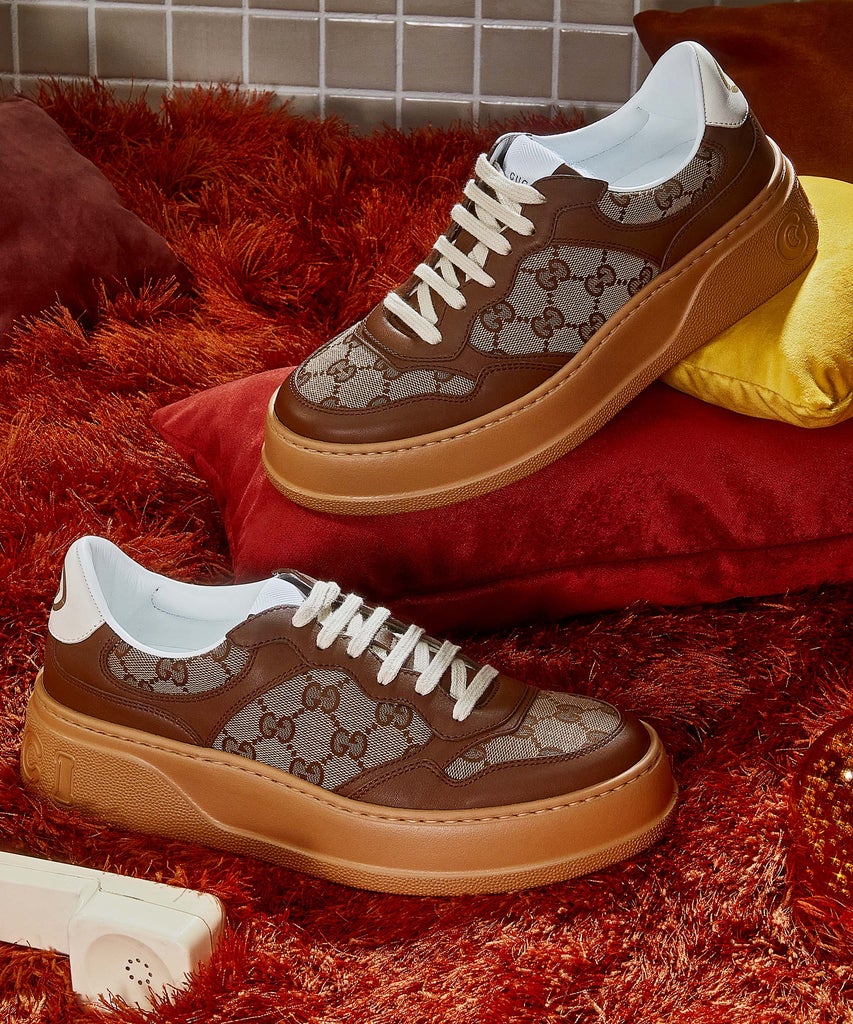 The partying continues heartily, but as indicated by the music transitioning to spooky half tones, we're staring at the precipice of…something that will serve as an allegory for the decade or the industry or basically whatever a critic wants to assign to it to separate himself from his cohorts.
But wait — was that a shadow moving along the topiary?
CUT TO BLACK.
Supporting actors: A printed disco shirt, barely unbuttoned; trousers that are tight through the hips but billow at the ankle; a mustache, if you can swing it; and obliviousness to the fact that the rollicking good times are about to come to an abrupt end.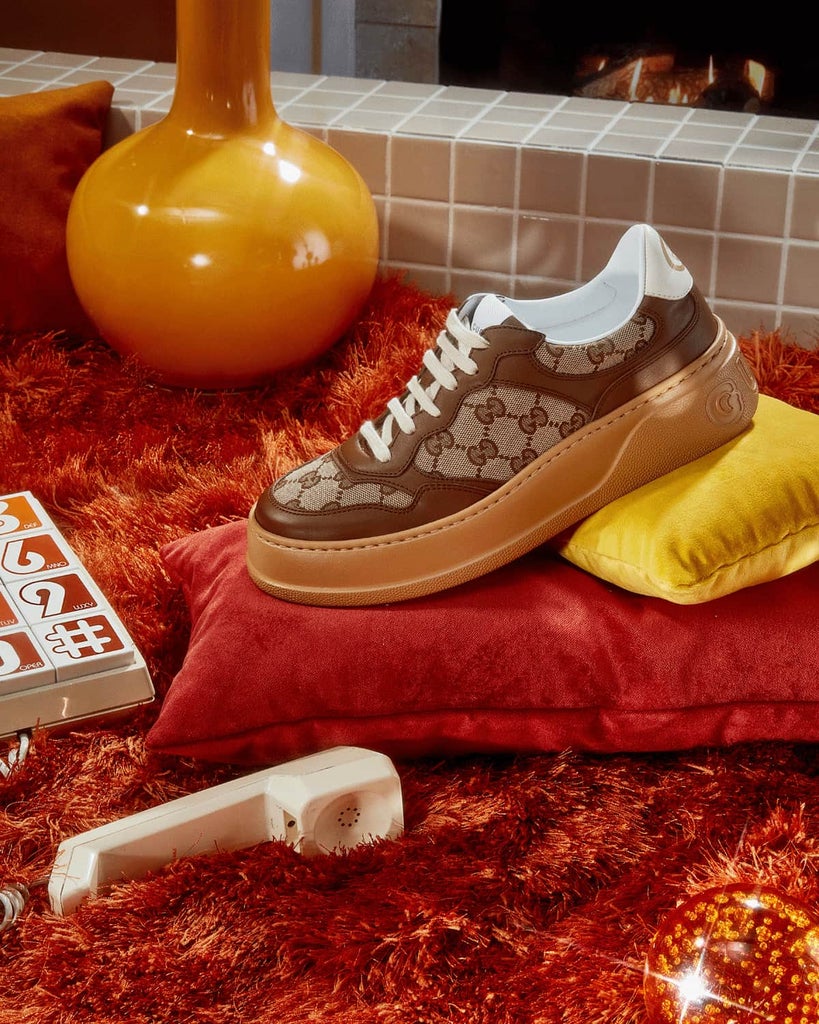 Sending It On Saturn
[Chaotic guitar music.] There goes young B® Æ ∂ øN (pronounced Braydon), always doing something ironic and subversive, like rocking up to the skate park in non-canvas Gucci creps. He commits soft crime. He doesn't separate his recyclables. He has a Ganymede-size chip on his shoulder because he's from Earth — and because he never knew his dad.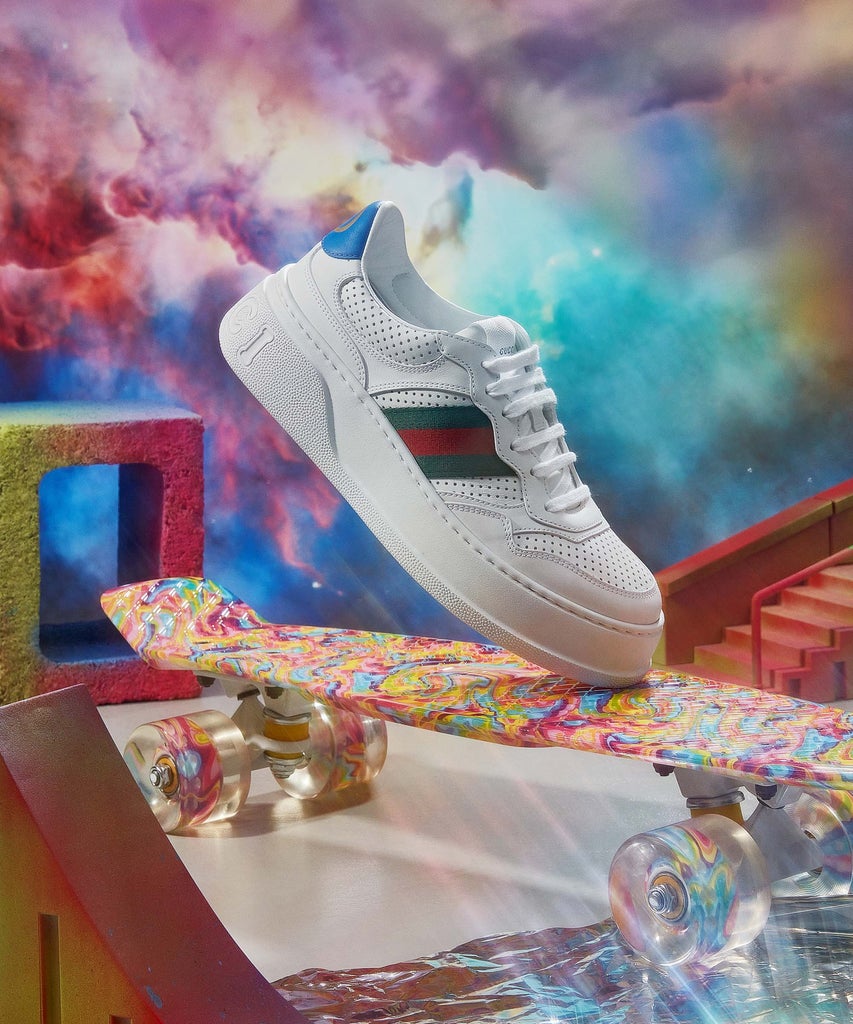 After one (1) training montage, he's entering the all-galaxy skate competition, where he'll attempt a death-defying trick that's only been landed once before by, guess who, B® Æ ∂ øN's father. Sure, there's a bully to vanquish and a vague love interest to impress, but it's all really so that he can meet the sponsor, who is, coincidentally, also his estranged father. Only then will he hear the words he's been longing for since he first learned how to ollie: "That was sick, son."
Supporting actors: Infuriatingly good cropped pants, a shoestring belt, and a tiny beanie perched rakishly on top of an astronaut helmet.
Like what you see? How about some more R29 goodness, right here?
Source by www.refinery29.com