The race atop the Eastern Conference is shaping up to be a wild one in the NBA's second half.
The Miami Heat are the current leaders after their win over the Los Angeles Lakers combined with the Brooklyn Nets' loss to the Minnesota Timberwolves on Sunday, but plenty of contenders are right behind.
Six teams — Miami, Brooklyn, the Chicago Bulls, the Milwaukee Bucks, the Cleveland Cavaliers and the Philadelphia 76ers — are separated by just 2.5 games. Chicago and Cleveland, two teams decimated by guard injuries, will have their work cut out as they look to stay among the East leaders.
In the Western Conference, the Phoenix Suns are starting to gain some distance from the Golden State Warriors, thanks to an NBA-leading six-game active win streak. But Phoenix's run could be in danger, as the Suns face the Utah Jazz in a home-and-home series starting Monday.
Check out where the Suns, the East contenders and every team check in this week.
Note: Throughout the regular season, our panel (Tim Bontemps, Jamal Collier, Nick Friedell, Andrew Lopez, Tim MacMahon, Dave McMenamin and Ohm Youngmisuk) is ranking all 30 teams from top to bottom, taking stock of which teams are playing the best basketball now and which teams are looking most like title contenders.
1. Phoenix Suns
2021-22 record: 36-9
Previous ranking: 1
One of the biggest beneficiaries of the 10-day hardship contracts this season has been veteran big man Bismack Biyombo. In eight games with Phoenix, Biyombo is averaging 10.1 points and 6.9 rebounds on 70.2% shooting. On Saturday night, the 29-year-old Biyombo tied his career high with 21 points and chipped in 13 rebounds in the Suns' win over the Pacers. — Lopez
2. Golden State Warriors
2021-22 record: 34-13
Previous ranking: 3
Draymond Green is still dealing with a disk issue in his back, while Klay Thompson sat out the game Sunday with soreness in his surgically repaired knee. But the larger issue in the short term is that Stephen Curry is in the midst of a shooting slump. The former MVP is shooting just 37.1% from the field and 32.7% from beyond the arc in January. Despite that, he still managed to hit the first walk-off game winner of his career in the Friday win over the Rockets. — Friedell
3. Memphis Grizzlies
2021-22 record: 32-17
Previous ranking: 2
2 Related
The Grizzlies have lost two out of three since Desmond Bane, Tyus Jones and Kyle Anderson entered the NBA's health and safety protocols, putting an unreasonable burden on Ja Morant to carry the offense. Morant has averaged 35.3 points and 8.7 assists in those three games, but his individual performances weren't enough to avoid road losses in Milwaukee and Dallas. Memphis had lost only once since Christmas before the 1-2 stretch. — MacMahon
4. Miami Heat
2021-22 record: 30-17
Previous ranking: 7
Miami has vaulted itself back to the top of the Eastern Conference thanks to solid contributions throughout the roster, but it's the return of Bam Adebayo that really has the group rolling over the past week. Since returning from thumb surgery last Monday, Adebayo is averaging 18.3 points, 8.7 rebounds and 3.7 assists over four games. — Friedell
5. Milwaukee Bucks
2021-22 record: 30-19
Previous ranking: 5
The Bucks will be without guard Grayson Allen against the Cavaliers on Wednesday after the NBA hit him with a one-game suspension for his flagrant 2 foul on Alex Caruso. Bucks coach Mike Budenholzer defended Allen over the weekend, saying he did not believe Allen's actions carried any malicious intent, and the team released a statement Sunday saying it disagreed with the suspension. In his first season in Milwaukee, Allen is averaging 11.8 points on 39.1% shooting from 3, while starting 40 of his 41 games. — Collier
6. Chicago Bulls
2021-22 record: 28-17
Previous ranking: 4
The Bulls have been pummeled by injuries recently. Guards Lonzo Ball (knee) and Alex Caruso (wrist) both are scheduled to have surgery this week, and each player has a timeline of six to eight weeks before his projected return. Some good news for Chicago: Zach LaVine and Javonte Green will meet the team in Oklahoma City on Monday and both could return to the court against the Thunder. — Collier
7. Philadelphia 76ers
2021-22 record: 27-19
Previous ranking: 8
Joel Embiid continues to carry the 76ers, and now has scored 30 points in 12 straight road games after doing so again in San Antonio on Sunday night. Philadelphia is now 12-4 since dropping to .500 for the season in mid-December. That surge has made the 76ers one of six teams to enter this week within two games in the loss column of the top spot in the Eastern Conference. — Bontemps
8. Utah Jazz
2021-22 record: 30-17
Previous ranking: 6
The Jazz have lost seven out of nine to fall to fourth place in the Western Conference standings. Co-stars Donovan Mitchell and Rudy Gobert have played only two games together during that stretch, as Gobert missed time due to COVID-19 and Mitchell is in concussion protocols. Gobert also suffered a strained calf in the loss Sunday to the Warriors that could cause him to miss more time. — MacMahon
9. Dallas Mavericks
2021-22 record: 27-20
Previous ranking: 10
The Mavs' 10-2 record in January is the second-best in the league, behind only the Suns, who won in Dallas on Wednesday when the Mavs were on the second game of a back-to-back. Dallas' 98.8 defensive rating this month ranks first by a margin of 5.7 points. Luka Doncic is starting to look like the first-team All-NBA player he's been the past two seasons, posting his two highest-scoring games of the season last week, with 41 in a win over the Raptors and 37 in a win over the Grizzlies. — MacMahon
10. Brooklyn Nets
2021-22 record: 29-17
Previous ranking: 9
Including the Sunday loss in Minnesota, Kyrie Irving has played in seven games for the Nets, with Brooklyn going 4-3 and Irving averaging 23.4 points on 50% shooting, along with 4.9 rebounds and 5.1 assists. With Kevin Durant out for several more weeks, and the Nets with a bunch of road games packed together in a row, Irving has a chance to both help Brooklyn get wins and get himself into a rhythm after half a season watching from the sidelines. — Bontemps
11. Cleveland Cavaliers
2021-22 record: 28-19
Previous ranking: 11
Eight of the Cavs' next 11 games heading into the All-Star break are against teams with sub-.500 records, giving Cleveland an excellent opportunity to move up the standings from No. 5 in the East before hosting the February festivities. — McMenamin
12. Denver Nuggets
2021-22 record: 24-21
Previous ranking: 12
Nikola Jokic had his triple-double streak snapped at four, but he continues his MVP play and has the Nuggets heading in the right direction. Denver won for the sixth time in nine games and now hits the road for a six-game trip, while Jokic is in the middle of making his case to repeat as MVP. Jokic might have had his showcase game last week with 49 points, 14 rebounds and 10 assists, including a sick crosscourt pass out of a double-team to hit Aaron Gordon for the game-winning shot in a 130-128 overtime win over the Clippers on Wednesday. Right now, it doesn't seem to matter what defenses throw at Jokic. — Youngmisuk
13. Charlotte Hornets
2021-22 record: 26-21
Previous ranking: 13
Wednesday, Jan. 26
Knicks at Heat, 7:30 p.m.
Suns at Jazz, 10 p.m.
Friday, Jan. 28
Lakers at Hornets, 7:30 p.m.
Knicks at Bucks, 10 p.m.
All times Eastern
Charlotte has been playing well over the last couple weeks, winning seven of its last nine, but has had some questionable slip-ups, as evidenced by a loss last week to the lowly Magic and a blowout home loss to the Hawks on Sunday. The good news for the Hornets is that Miles Bridges just keeps on rolling. He's averaging 21.3 points and 8.2 rebounds a game so far this month — including 38 points in a win Monday over the Knicks. — Friedell
14. Toronto Raptors
2021-22 record: 22-22
Previous ranking: 14
After an up-and-down road trip that saw Toronto go 2-3, the Raptors returned home and got smacked by the Trail Blazers on Sunday. Still, after all of the injuries they have suffered this season, the Raptors have to feel pretty good about sitting at .500 with a couple of weeks to go before the trade deadline. — Bontemps
15. Minnesota Timberwolves
2021-22 record: 23-23
Previous ranking: 18
Minnesota will be tested this week with three games against teams sitting around the top of the standings in the West. Following their matchup with the Blazers on Tuesday, the Timberwolves will face the Warriors, Suns and Jazz to close out the week. — Collier
16. Los Angeles Lakers
2021-22 record: 23-24
Previous ranking: 15
The good news for Lakers fans is Anthony Davis is expected to make his return from a sprained MCL in his left knee as soon as Tuesday in Brooklyn. The bad news? "Going to be an adjustment for everybody to kind of get back into the rhythm of playing with AD," Russell Westbrook said. "And AD as well, getting his wind back, getting his conditioning back. That's going to be a process." — McMenamin
17. Boston Celtics
2021-22 record: 24-24
Previous ranking: 19
While Jayson Tatum busted out of his shooting slump in a big way with his 51-point, nine 3-pointer explosion Sunday against the Wizards, what has been notable for three of the past four games — even those when his jumper wasn't falling — is a much more aggressive mindset attacking the rim from the All-Star forward. When Tatum attacks like that he becomes a different player and the Celtics are a better offensive team as a result. — Bontemps
18. Washington Wizards
2021-22 record: 23-24
Previous ranking: 17
Washington has lost three straight and four of its past five. The Wizards have been a little unlucky, losing coach Wes Unseld Jr. to health and safety protocols and then assistant coach Pat Delany, who ran things for one game before also entering protocols himself. The Nets won in Washington with a helping hand from assistant coach David Vanterpool, who interfered with a play from the sideline that went unnoticed in the fourth quarter. But the Wizards' defense was the issue Sunday, as Tatum went off for 51 points, 10 rebounds and 7 assists in a 29-point Celtics win. — Youngmisuk
19. LA Clippers
2021-22 record: 23-25
Previous ranking: 20
Paul George will remain out for at least a few more weeks as the Clippers see how his torn elbow ligament will respond to more rest. Without George and Kawhi Leonard, the Clippers continue to grind; for the second time this month, the Clippers overcame a 24-point deficit and won, beating their old coach Doc Rivers and the Sixers on Friday. The Clippers are just the sixth team in the past 25 seasons to come back from 24 down to win twice in a season. — Youngmisuk
20. New York Knicks
2021-22 record: 23-24
Previous ranking: 16
The Cam Reddish era got a belated beginning in New York on Sunday afternoon, and he gave a glimpse into what his future there might look like. Reddish played only five minutes — the five minutes former Duke teammate RJ Barrett sat on the bench — including none in the second half of a game in which both Kemba Walker and Derrick Rose were out with injuries. Reddish was frustrated over a lack of playing time in Atlanta, and the Knicks — with their own glut of wing players at coach Tom Thibodeau's disposal — could leave Reddish in a similar position moving forward. — Bontemps
21. Atlanta Hawks
2021-22 record: 21-25
Previous ranking: 22
Last week, the Hawks were reeling after losing 10 consecutive home games for the second time in franchise history. Atlanta responded with three straight wins, including a pair over two of the top four teams in the East in Milwaukee and Miami. In between, the Hawks toppled Minnesota by scoring a season-high 134 points — featuring a 37-point, 14-assist performance by Trae Young. — Lopez
22. Portland Trail Blazers
2021-22 record: 20-26
Previous ranking: 23
The Blazers have won four of their past five games — all on the road — and have won three of their past four with CJ McCollum back in the lineup. The guard had 19 points, 10 rebounds and 6 assists in a quality win Sunday in Toronto. Slowly, coach Chauncey Billups' team is climbing back into the playoff hunt. — Youngmisuk
23. New Orleans Pelicans
2021-22 record: 17-28
Previous ranking: 24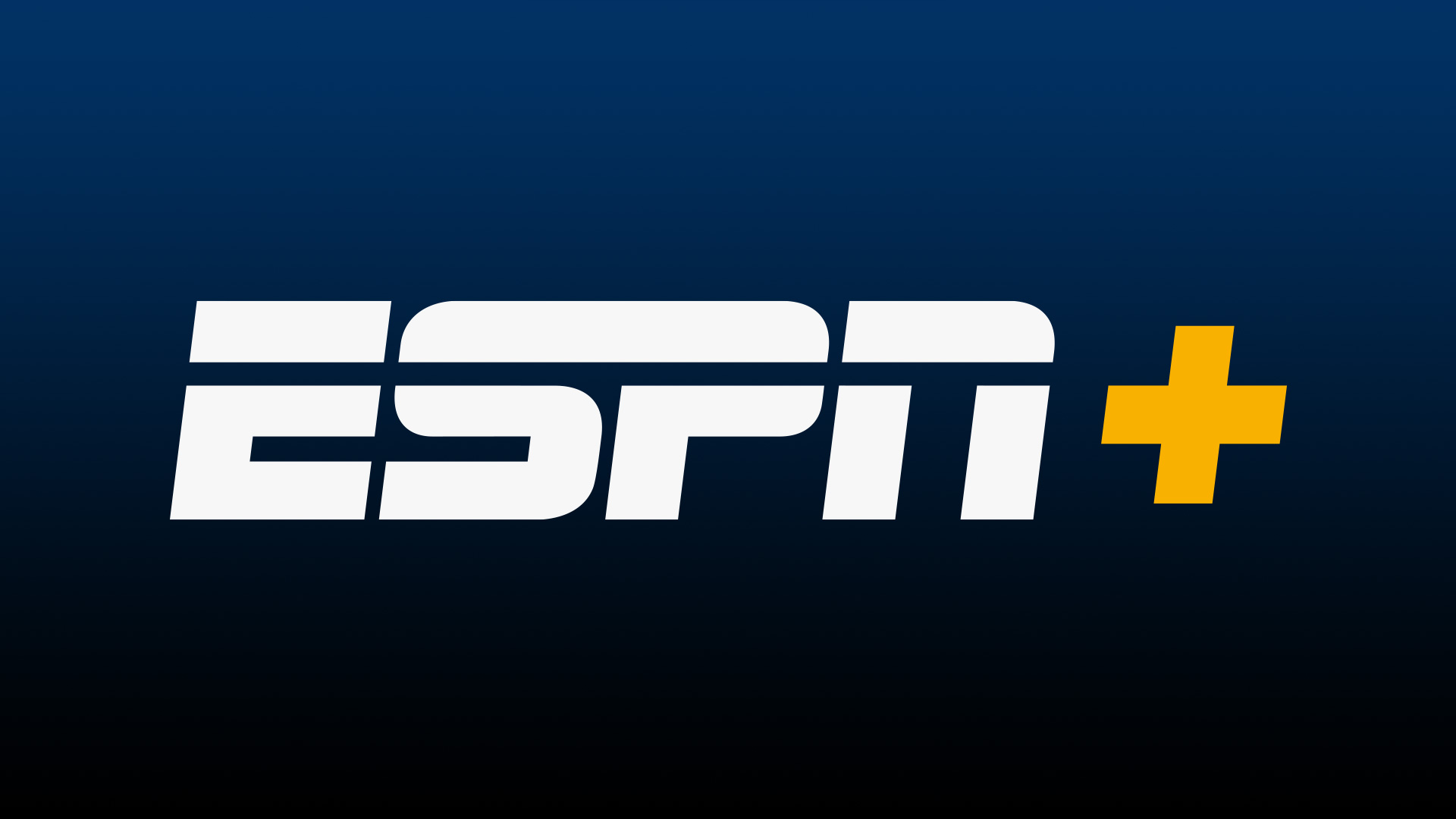 Get access to exclusive original series, premium articles from our NBA insiders, the full 30 for 30 library and more. Sign up now to unlock everything ESPN+ has to offer.
It was a quiet stretch for New Orleans, which played only Monday and Thursday last week. On Thursday against the Knicks, Brooklyn native Jose Alvarado — on a two-way contract — had a career night with 13 points and four steals in his first NBA game at Madison Square Garden. Following the game, Alvarado said, "You can't make that up. It's a story that continues writing its own script. I'm just happy I get to do it." — Lopez
24. Indiana Pacers
2021-22 record: 17-30
Previous ranking: 26
Pacers guard Malcolm Brogdon has played just three games since Dec.16 and the team announced over the weekend he will be out for at least another 10 days to rehab a sore Achilles tendon. Indiana has already been without Domantas Sabonis (ankle), Myles Turner (foot), Caris LeVert (calf), T.J. McConnell (health and safety) and T.J. Warren, who has yet to play this season. — Collier
25. Sacramento Kings
2021-22 record: 18-30
Previous ranking: 21
Tough times for Sacramento. The Kings played only two games this past week and lost both — by two to the lowly Pistons and by six to the defending champion Bucks. That's eight losses in the past 10 games for a team that could be active as the trade deadline approaches. — McMenamin
26. San Antonio Spurs
2021-22 record: 17-30
Previous ranking: 25
Dejounte Murray had back-to-back triple-doubles against Oklahoma City and Brooklyn, becoming just the second player in franchise history with consecutive triple-doubles. Murray joined David Robinson, who last did it in January 1991, according to ESPN Stats & Information research. Murray is up to 13 career triple-doubles and now trails Robinson by one for the most in Spurs history. — Lopez
27. Houston Rockets
2021-22 record: 14-33
Previous ranking: 28
The Rockets are on a relative hot streak, winning three of their past five games, despite rookie Jalen Green's slump. Green has averaged only 10 points on 27.3% shooting during that stretch. Kevin Porter Jr., the other young guard the Rockets consider a long-term piece of their core, has excelled in the five-game run, averaging 17.8 points and 6.6 assists with a true shooting percentage of 62.3. — MacMahon
28. Oklahoma City Thunder
2021-22 record: 14-32
Previous ranking: 27
Oklahoma City is 1-10 in January, sinking to within a half game of the bottom of the Western Conference standings, increasing the odds that the Thunder can add a franchise cornerstone in the draft. The two players OKC sees as long-term engines of its offense — Shai Gilgeous-Alexander and rookie Josh Giddey — have been productive this month. Gilgeous-Alexander is averaging 23 points, 5 rebounds and 6.3 assists per game in January, while Giddey is averaging 13.5 points, 8.2 rebounds and 6.4 assists. — MacMahon
29. Detroit Pistons
2021-22 record: 11-35
Previous ranking: 29
Pistons rookie Cade Cunningham put together one of the finest all-around games of his young career over the weekend against the Jazz. Cunningham scored 25 points with 6 rebounds, 5 assists, 2 steals and 3 blocks. He also surpassed the 40-minute mark for the first time in his career. — Collier
30. Orlando Magic
2021-22 record: 9-39
Previous ranking: 30
Orlando snapped a four-game losing streak Sunday night in a win over the Bulls — thanks in part to former Bull Wendell Carter Jr. dropping 19 points and seven rebounds on his old team. Rookie Franz Wagner continues his nice stretch. Over his past two games, he has a combined 33 points, 8 assists and 7 rebounds. — Friedell
Source by www.espn.com